Juan Miranda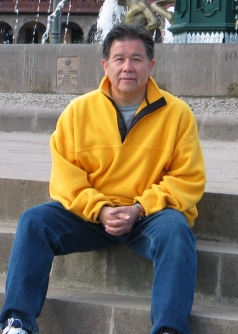 Juan A. Miranda has been an instructor since 1985 for the Continuing Education Program at North Seattle College. A graduate of Western Washington University with a Bachelor of Arts in Education and Human Resources, Juan received a Master's degree in Urban Planning from The University of Washington.
For the past 32 years, Juan has been a resident of Seattle. He has a multi-cultural background, and speaks four languages: English, Spanish, Italian and Cantonese.
"I love introducing my students to the beauty of the Spanish language and cultures. I believe that being a Latino from Peru has brought an added dimension to my teaching of Latino culture in the U.S. Through research and personal experience I have witnessed the vast diversity of Hispanic cultures and I endeavor to bring those experiences into the classroom."