Shanti Schenker-Skye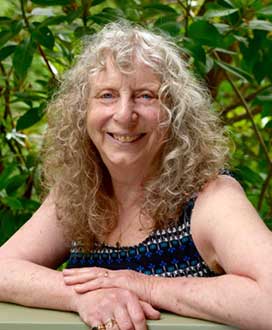 Shanti has taught mediation since 1975. She first became interested in meditation in 1972 but found it difficult to sit still because her mind was so active! In 1973, she went to India, where she met many meditation teachers and was introduced to Active Meditations. These Active Meditations taught her to first release the mind/body tensions and stress, creating space for inner silence and peace—ultimately helping the body to find stillness. Since then, Shanti has practiced a variety of non-denominational, active and passive meditations, from many different traditions. She is a certified Meditation Facilitator who has traveled internationally, leading meditation camps, workshops and retreats. Shanti is also the co-director of The World of Meditation Center in Seattle. "My meditation practice has been extremely beneficial to me, and I want to share that benefit with anyone interested in learning meditation," she says. "That way they can experience that it is possible to sit still and enter into the world of meditation!"
8 Steps to Peace of Mind: A Journey into Meditation
Fall 2019
Oct 01, 2019 to Nov 26, 2019 (8 sessions total)
Fee: $149
Item: 7010
Bring a pen and notebook to class for writing exercises and notes. Starting with the third class, you will need a mat or large towel and a pillow for meditations on the floor.

A $15 materials fee is due to the instructor on first day of class. No class on 10/15/19.
No class on 10/15/19.