Debbie Brownstein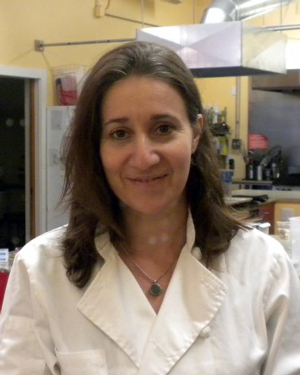 Chef Deb started her cooking career as a child adding cream cheese to macaroni and scrambled eggs. She started in the business officially as a teenager and continued working in restaurants, learning all aspects of the food industry. Deb has worked as a Baker, Head Chef of a catering company, Chef of a London café and she started teaching cooking classes in 2002. Deb loves exposing people to new ingredients and ideas and dispelling myths about cooking.
Her mantras in class are: "No question is dumb", "Would you just try it once?" and "…could use a little salt!".
What's For Dinner? - Meeting Online
Winter 2021
Jan 14, 2021 to Jan 14, 2021 (1 sessions total)
Fee: $35
Item: 7113
You'll receive a list of supplies to have on hand before class.
Knife Skills
Winter 2021
Mar 09, 2021 to Mar 09, 2021 (1 sessions total)
Fee: $59
Item: 7091
A $20 materials fee is due to instructor in class. Exact cash only.
Bring an apron (optional) and a knife to sharpen.
Class meets at Kitchen Coach Cooking School: 850 NE 88th St, Seattle.