Fred Hopkins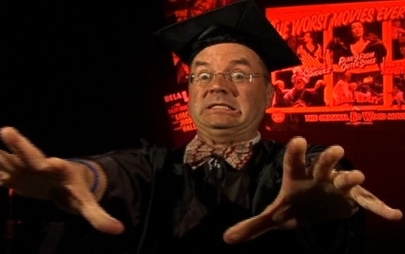 In 1971, while a student at the University of Washington, Fred Hopkins was one of the founders of "The Vintage American Cinema Society," the first film group to show overlooked "B" and horror films from the 40' and '50s to an audience of students who had never been exposed to these kinds of films.
Throughout the 1980s, Fred and a partner premiered such films as "Plan 9 From Outer Space" and "Frankenstein Meets The Space Monster" at nightclubs throughout the Seattle area. He also wrote a syndicated weekly column entitled "Mondo Video" (reviewing the oddest films ever made) in "The Rocket" in Seattle and in many college newspapers on the East Coast.
Fred now has a weekly "Grade Z movie" program, entitled "Prof Fred's Movie Marvels" on SCCTV, airing on Fridays and Saturdays.
Schlock Cinema
Fall 2019
Oct 17, 2019 to Nov 21, 2019 (5 sessions total)
Fee: $79
Item: 7135
No class on 10/31/19 due to Halloween.
No class on 10/31/19 due to Halloween.