Christopher Gronbeck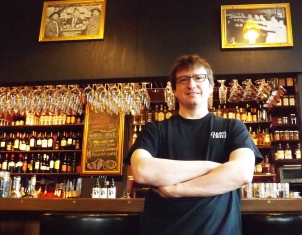 Christopher Gronbeck is owner and manager of The Barrel Thief Wine & Whiskey Bar in Fremont. He's been writing and teaching about wine and spirits for many years, and has a 20-year history as an educator. Christopher is passionate about exploration and discovery at The Barrel Thief, and loves eating and drinking his way to a better understanding of cultures around the world.
A Wine Tour of Italy
Spring 2020
May 04, 2020 to May 04, 2020 (1 sessions total)
Fee: $39
Item: 7206
Students must be 21+. You may wish to eat prior to class. A $20 materials fee is due to instructor in class. Class meets off campus at The Barrel Thief Wine & Whiskey Bar, 3417 Evanston Ave N, #102, Seattle.