Robert Graham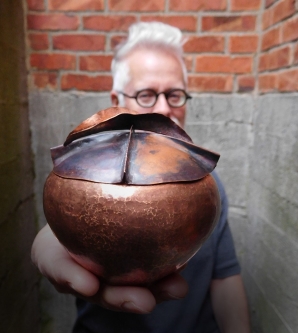 Robert Graham has been a maker all his life, working in metal, wood, plastic and other media. In the last four years, his work has focused on jewelry, hollowware and folded metal objects. He feels that the practice of forging and shaping metal gives one a natural feel for the material, providing the artist more freedom of form and expression. Most of his pieces have a story that led to their creation. This story plays a pivotal role in the design decisions that are made and the final outcome. He also believes that the creation of metal objects should be like play, providing joy and discovery in the process.
Robert holds both BS and MS degrees. His knowledge of the science behind materials gives him a slightly different approach to metalworking and fabrication. He is also a member of the Seattle Metals Guild and has displayed his work at several of their exhibitions.
Beginning Jewelry Fabrication
Spring 2020
Apr 08, 2020 to Jun 10, 2020 (10 sessions total)
Fee: $265
Item: 7133
Supply list will be provided at first class.