Rebecca Morris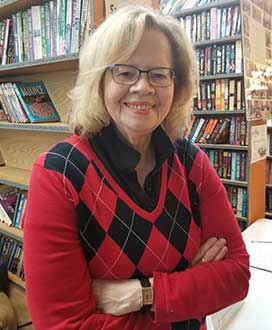 Rebecca is the two-time New York Times bestselling author. Her works include: 'A Killing in Amish Country – Sex, Betrayal and a Cold Blooded Murder' (St. Martin's, 2016), 'If I Can't Have You – Susan Powell, Her Mysterious Disappearance', 'The Murder of Her Children' (St. Martin's, 2014), 'Bodies Of Evidence' all with Gregg Olsen.
She is also the author of the Amazon bestseller 'Ted and Ann – The Mystery of a Missing Child and Her Neighbor Ted Bundy' and 'Bad Apples – Inside the Teacher/Student Sex Scandal Epidemic'. Her writing has appeared in People, Entertainment Weekly, The New York Post, New York Magazine, New York Newsday, The Seattle Times, The Oregonian, and many other publications.
She lives in Seattle and appears frequently as a crime expert on Investigation Discovery, Inside Edition, A&E, HLN, LMN, and in other media. She speaks at schools, libraries, bookstores and writing conferences, and has taught writing, journalism and playwriting at universities around the country. A veteran broadcast journalist, she has worked in New York City; Portland, Oregon and Seattle, Washington.