Any Guelmann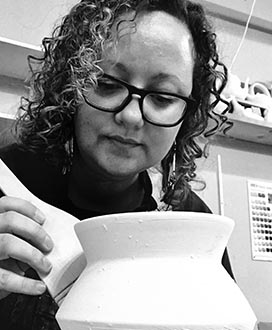 Before becoming a full-time maker, Any was Etsy's first Senior Maker Specialist, working for over seven years at Etsy's headquarters in Brooklyn, NY. She's worked closely with sellers in all stages of the creative business lifecycle, from part-time makers listing their first products, to full-time makers managing partners and employees. In her different roles at Etsy, she's worked in seller education, content, policy, and the research of creative processes. She has an architecture degree, has studied jewelry, documentary photography and traditional crafts, and is currently a full-time potter in Seattle.
Get Your Etsy Shop Up and Running
Fall 2019
Oct 05, 2019 to Oct 06, 2019 (2 sessions total)
Fee: $149
Item: 7164
Bring a sample of your wares and a simple digital camera or camera phone. Students must have a basic seller account on Etsy. A $10 materials fee is due to the instructor on the first day of class.