Sophe Friedman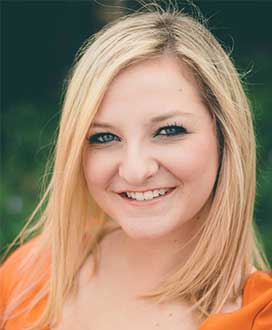 Originally, from Vail, Colorado, Sophe's love for the performing arts began at the age of five. After spending her youth acting and dancing, she enrolled at Chapman University where she received a Bachelor of Arts in Theatre Studies with a minor in English in 2015. After graduation, she volunteered to teach in Villa Allende, Argentina a rural, low-income community. Observing how her 6th grade students had limited resources and would often walk an hour or more to get to get to school, she felt called to make a positive impact on the world around her. Upon returning to the states, she joined Teach for America, and taught high school English and Theatre in an urban, low-income community. In May 2018, Sophe graduated from Loyola Marymount University with a Master of Arts in Urban Education and a Literacy Concentration. Sophe also holds a California State Secondary English Preliminary Teaching Credential. Currently, she is the lead teaching artist at We.APP (We Act. Present. Perform.), an organization that brings public speaking classes to Seattle Public Schools. Additionally, Sophe is a teaching artist at Stone Soup Theatre. She is passionate about being an advocate for social change and using theatre as a medium for educating others.
Using Devised Theater as a Catalyst for Social Change
Spring 2020
Apr 20, 2020 to Jun 08, 2020 (7 sessions total)
Fee: $179
Item: 7154
No class on 5/25/20 due to Memorial Day.
End of the quarter performance in front of an audience in the Stage One Theater, Room LB 1132 on Monday, June 8 7:00-9:30 pm.
No class on 5/25/20 due to Memorial Day.