Toni Anderson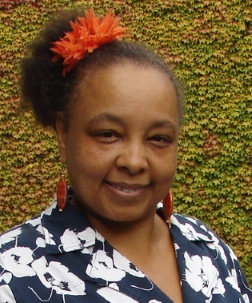 Toni has taught, worked and volunteered with students of all ages. She empowers student learning at North Seattle College (NSC) in business courses she teaches. Her more than 10 years at North have not been limited to the campus classroom: she was the NSC Faculty Development Coordinator, and has taught in the NSC corporate partnership program, on site at various companies across Seattle. Toni has facilitated workshop sessions at a variety of conferences, including; the Seattle Colleges Summer Institute, Washington Canvas Conference and the Washington State Board of Community and Technical Colleges (SBCTC) Assessment Teaching & Learning Conference.
Toni earned a master's degree in Educational Leadership from University of Washington. Her work at North Seattle College, Robert Half International and Microsoft invigorated her interest in management and leadership.
No matter the subject, Toni strives to create a safe and inclusive learning environment. She brings her innovative teaching style to the classroom and values the rich life experiences of her students. Toni's teaching philosophy embraces the idea that some of the best learning takes place when students help each other by brainstorming ideas sharing experiences.