Julia Marshall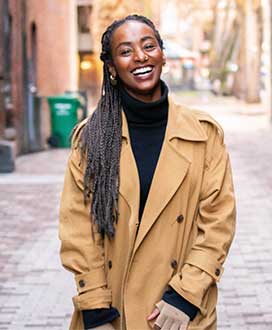 Julia Marshall is a Seattle-based Designer, Photographer, and Writer.
Originally from Los Angeles, Julia moved to Seattle 3 years ago to pursue her career as a full-time creator. Designing and carrying out art production for 7 years she is known for her joyful spirit and love for creativity.
As an Experiential Designer for Zillow.com Julia creates dynamic content for company-wide events, campaigns, and trade shows where she focuses on communicating the company's brand identity through overall experience and design.
Recently launching her own freelancing business, Julia works with artists, entrepreneurs, and small business owners as a Brand Designer. Here she creates visual materials that authentically represent each of her clients. Capturing their vision from start to finish from brand identity to photography, and visual web design.
She has a passion for painting, poetry, and writing. When she's not creating she enjoys reading at a local coffee shop, exploring Seattle, and spending quality time with her animal companion Dr. Watson.
Visit her website here