CE Student Art Show

8th Annual Student Art Show: July 19 - August 18, 2022
Students in North Seattle College's Continuing Education program are invited to submit artwork to be included in the 2022 Summer Artworks exhibit.  We accept art works produced in a North Seattle Continuing Education art class.* 
Each artist is able to submit a total of three (3) pieces of art work in any of the following mediums: metal work, paintings, drawings, ceramics, prints, photos, digital pieces, woodworking, comics, etc.
We are planning for the 2022 CE Art show to be held in the North Seattle College Art Gallery.
*All works must be created in a Continuing Education class during Summer 2021 - Spring 2022 quarters. This will be a juried show.
Complete your online application and submit your works HERE. All artists in the show will be eligible for an award: one People's Choice and three Juror's Choice Awards. The 2022 CE Student Art Exhibition will run from July 19 to August 18, 2022.  
---
The 2022 Art Show Timeline: (Dates may be subject to change)
Tuesday, June 28: 

Entry Form

 and photos of work due by midnight 

Wednesday, June 29: Drop off artwork at Gallery between 12pm-6pm

Thursday, July 7: Artwork not accepted picked up 9am-6pm

Monday, July 18: Virtual Opening Reception at 6pm

​​​​​​​

The virtual reception will be held via Zoom on Monday, July 18 at 6pm. At this virtual reception there will be a presentation of the Jurors Awards. Award Ceremony will begin promptly at 6pm and last approximately 15 minutes so be sure to join on time to hear the Juror Awards presentation and get a sneak preview of the work in the gallery! We hope you can attend!

Zoom information is as follows:
​​​​​​​Zoom Link: https://zoom.us/j/94993692263
Meeting ID: 949 9369 2263
Dial by your location: +1 206 337 9723 US (Seattle)

Tuesday, July 19: Exhibition/gallery open to public during the following hours:

Tuesday - Friday 12pm - 2pm*

Tuesday & Wednesday 5pm - 7pm*

Friday, August 5: Last day to vote for People's Choice Award

Monday, August 8: People's Choice Award announced

Thursday, August 18: Last day of show

Friday, August 19: Artwork pickup between 12pm-6pm
*Hours may be subject to change. If you have questions or concerns, please contact us at conted@seattlecolleges.edu.
---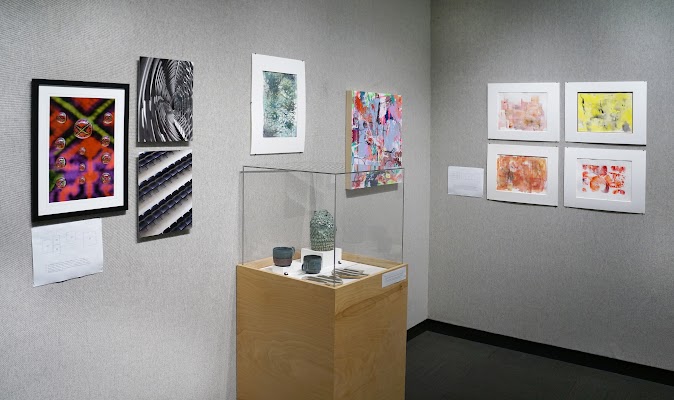 We are looking for student volunteers to help staff the gallery this year for the evening and Friday times. If you are interested, please email us at conted@seattlecolleges.edu!
To view images from our previous Annual CE Student Art Shows, please visit our:
2015 Facebook Gallery 
2016 Facebook Gallery
2017 Facebook Gallery
2018 Facebook Gallery
2019 Facebook Gallery
2020 Virtual Gallery
2021 Virtual Gallery
---
Photographing Your Artwork Tips & Resources
Below are some good videos on photographing your artwork.

Additionally this website is good for photographing paintings and other 2D work (with some great tips about backgrounds, angles, and light): https://willkempartschool.com/how-to-photograph-your-paintings-with-your-iphone/
Photographing Artwork: 
Photographing 3D Artwork:
Photographing 2D Artwork:
---
Learn more about all of the Art Shows at the North Seattle Art Gallery.