CE Student Art Show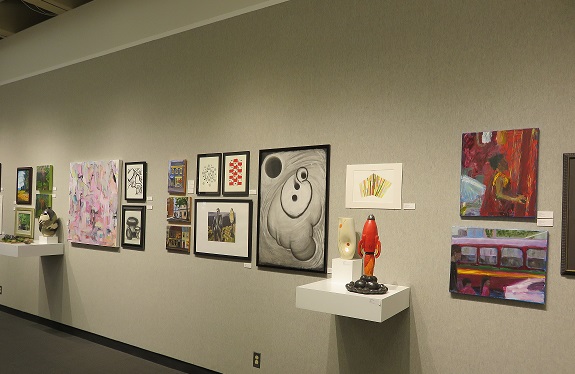 Summer 2020: 6th Annual Student Art Show: July 13 - August 14, 2020
Students in North Seattle College's Continuing Education program were invited to submit artwork to be included in the 2020 Summer Artworks exhibit. We received well over one hundred terrific works.   We accepted about 106 art works that had been produced in a North Seattle Continuing Education art class* 
Each artist was able to submit a total of three (3) pieces of art work in any of the following mediums: metal work, paintings, drawings, ceramics, prints, photos, digital pieces, woodworking, comics, etc.
Due to the current COVID situation, click here for this year's CE Art show* that is being held virtually through the North Seattle College Art Gallery**
*All of these works were created by Continuing Education students during Summer 2019 - Spring 2020 quarters. This is a juried show.
**You can view North Seattle College (for credit Art students) online exhibition here.
The 2020 Virtual Art Show Timeline: (Dates are tentative)
Sunday, June 28: Entry Form and photos of work due by midnight
Monday July 13, 6pm: Opening Reception and Award Ceremony via Zoom
Friday, July 31: Last day to vote for People's Choice Award
Monday, August 3: People's Choice Award announced
Friday, August 14: Last day of show
 
If you have questions or concerns, please contact us at conted@seattlecolleges.edu.
To view images from our previous Annual CE Student Art Shows, please visit our:
2015 Facebook Gallery 
2016 Facebook Gallery
2017 Facebook Gallery
2018 Facebook Gallery
2019 Facebook Gallery
Learn more about all of the Art Shows at the North Seattle Art Gallery.