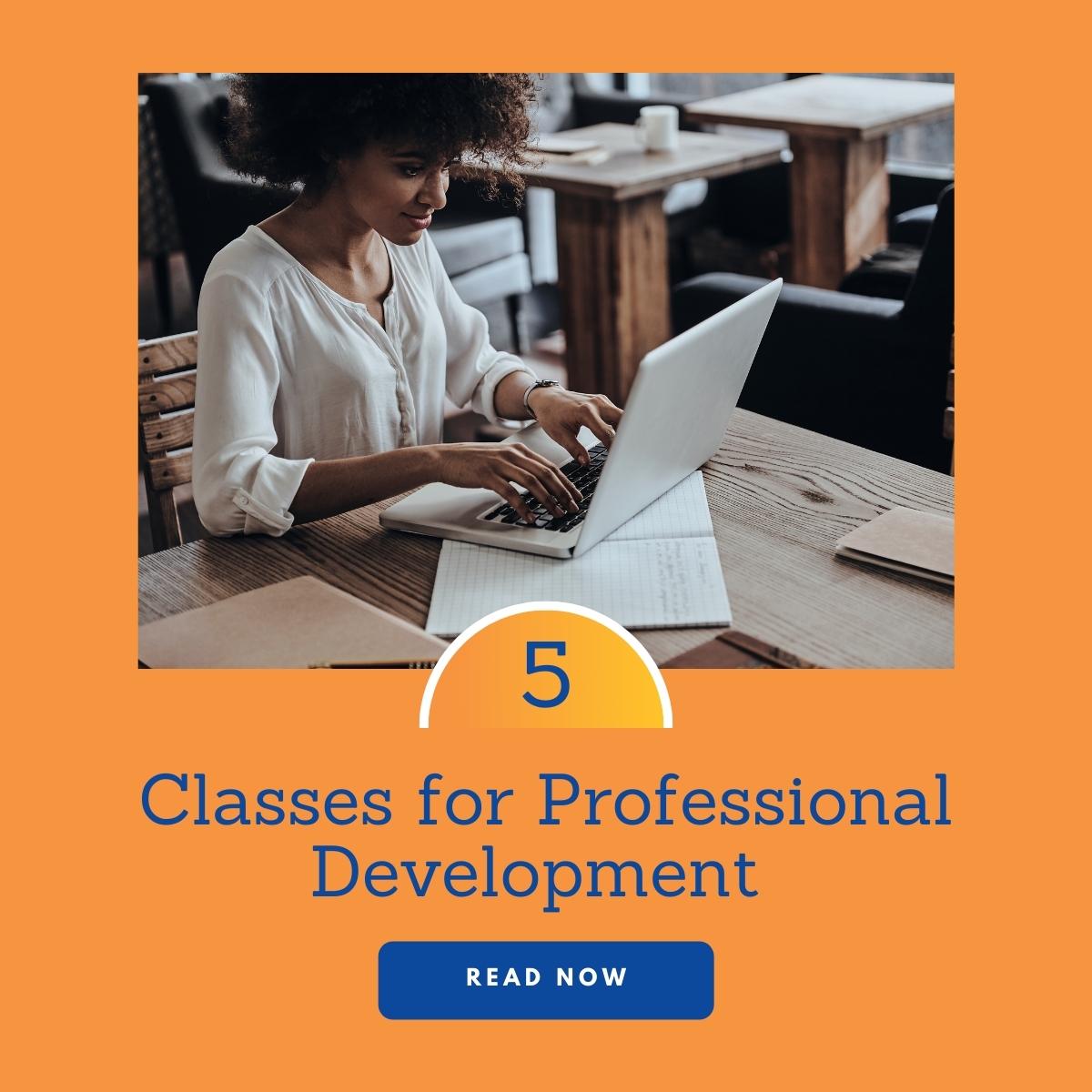 Adult Family Home | Arts | Computer | Enrichment | Fitness | Food & Wine | Home & Garden | Language | Professional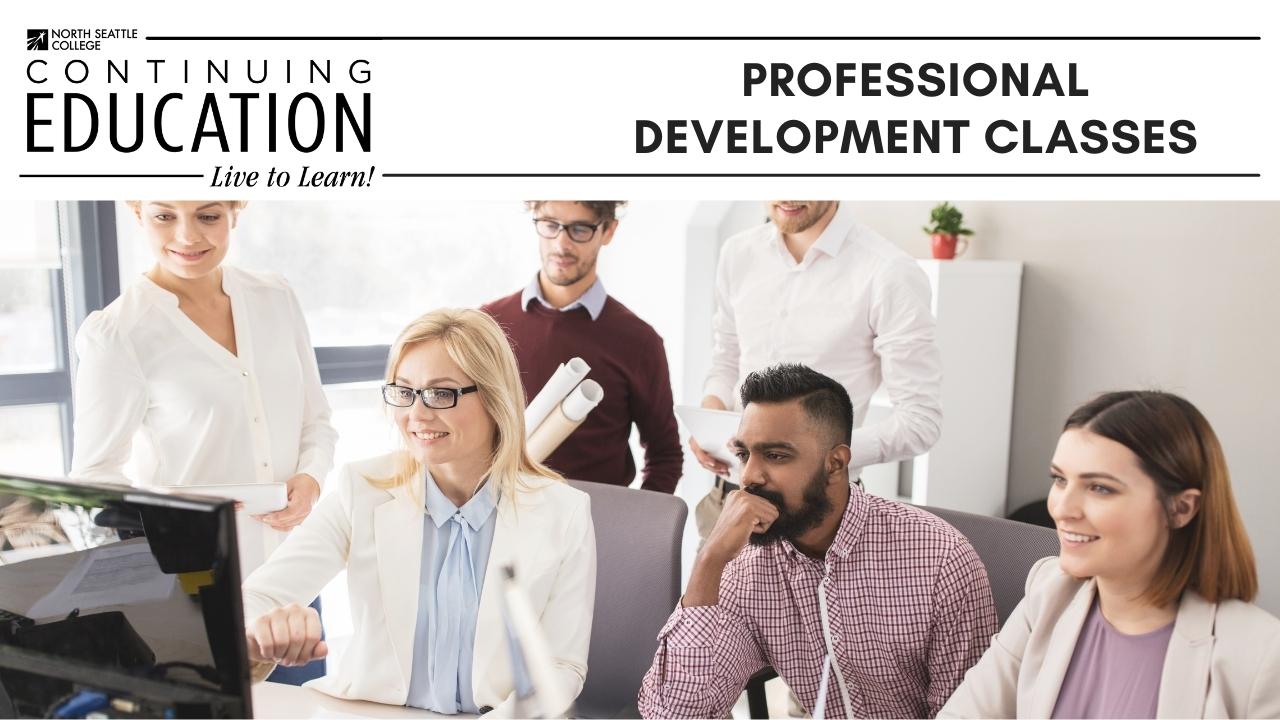 Continuing Education at North Seattle College offers several professional development classes both online and in person. From leadership classes to industry specific classes all are designed to help you advance your skillset in a particular area. Check out these professional development classes being offered during winter quarter. Winter quarter begins January 4th, 2022. Register today!
Leadership Management Series 
Dates: 2/2/2022 - 2/23/2022   
Times: 1:00 PM - 4:00 PM
On-Campus
Whether you are a new manager or supervisor, or have been leading a team for years, this series is designed to help you develop or refresh your leadership skills. This series is taught by Gayle Johnson. Gayle's leadership approach is considered effective, having led and coached leadership, mid-management, and frontline staff on emotional intelligence and how that creates effective teams and organizations. To support her experience as a Transformational Thought Leader, Gayle pursued a Masters of Transformational Leadership at Seattle University. This knowledge informs her understanding with theory behind what it takes to be an effective leader, team member and staff person, and now business owner, and how to manage one's emotions while working with others. Topics in this series include leadership for people of color, decision making, team leadership and dealing with difficult people. Click here to sign up for one or all classes in the series. 
Massage Therapy Professional CE Course: Client Self-Care
Dates: 1/29/2022 - 1/29/2022   
Times: 1:00 PM - 5:00 PM
On-Campus
Fulfill 4 of the continuing education hours required by WAC 246-830-475 to maintain Washington State Licensure for practicing Massage Therapy. In this class we will focus on ways to help our patients help themselves. The impact of your sessions can be magnified and progress between sessions sped up by providing clients with at home techniques to help maintain the elasticity achieved in your session. By focusing on self massage and stretching techniques within the scope of practice for massage therapists, we'll learn how to partner with our patients for a better journey to comfort and health.
Intro to Audiobook Narration and Production at Home
Dates: 1/29/2022 - 2/26/2022   
Times: 10:00 AM - 12:00 PM
Zoom
Audiobooks are the fastest growing format in book publishing, and nowadays, most audiobooks are recorded in home studios! Whether you are an author who wants to narrate your own audiobook, or an actor that aspires to become a freelance narrator/ producer, this class will cover everything you need to get started narrating, engineering, and producing audiobooks, as well as some great tips on finding paid work as an audiobook narrator. For this class, you will need a desktop or laptop computer with the ability to download audio recording/ editing software such as Audacity (free), as well as a separate tablet OR smartphone, a microphone, a quiet, non-echoey space, and the willingness to learn.
Introduction to Public Speaking
Dates: 2/3/2022 - 2/17/2022   
Times: 6:30 PM - 8:30 PM
On-Campus
Would you like to reduce stage fright and gain more confidence speaking in front of a group? Whether you need to give a formal presentation or an informal presentation at a staff meeting, learning key skills will increase your effectiveness and self-confidence. In this course you will learn strategies to deal with nervousness, plan and deliver an effective presentation, and practice presentation techniques to capture audience attention.
Leadership for Women
Dates: 3/2/2022 - 3/2/2022   
Times: 1:00 PM - 4:00 PM
On-Campus
Examine the issues and challenges facing women in leadership positions and how a values-based leadership style is critical to becoming an effective and authentic leader. Develop your Values-Based Leadership Mission Statement. Your mission statement will help you to lead according to your values, stay focused during challenging times and simplify your decision making. You will also learn 17 reasons women make great leaders.
---
#continuingeducation #learnatnorth #education #students #enrichmentclasses #artclasses #artclasses #fitnessclasses #cookingclasses #bakingclasses #homeclasses #gardenclasses #languageclasses #professionalclasses