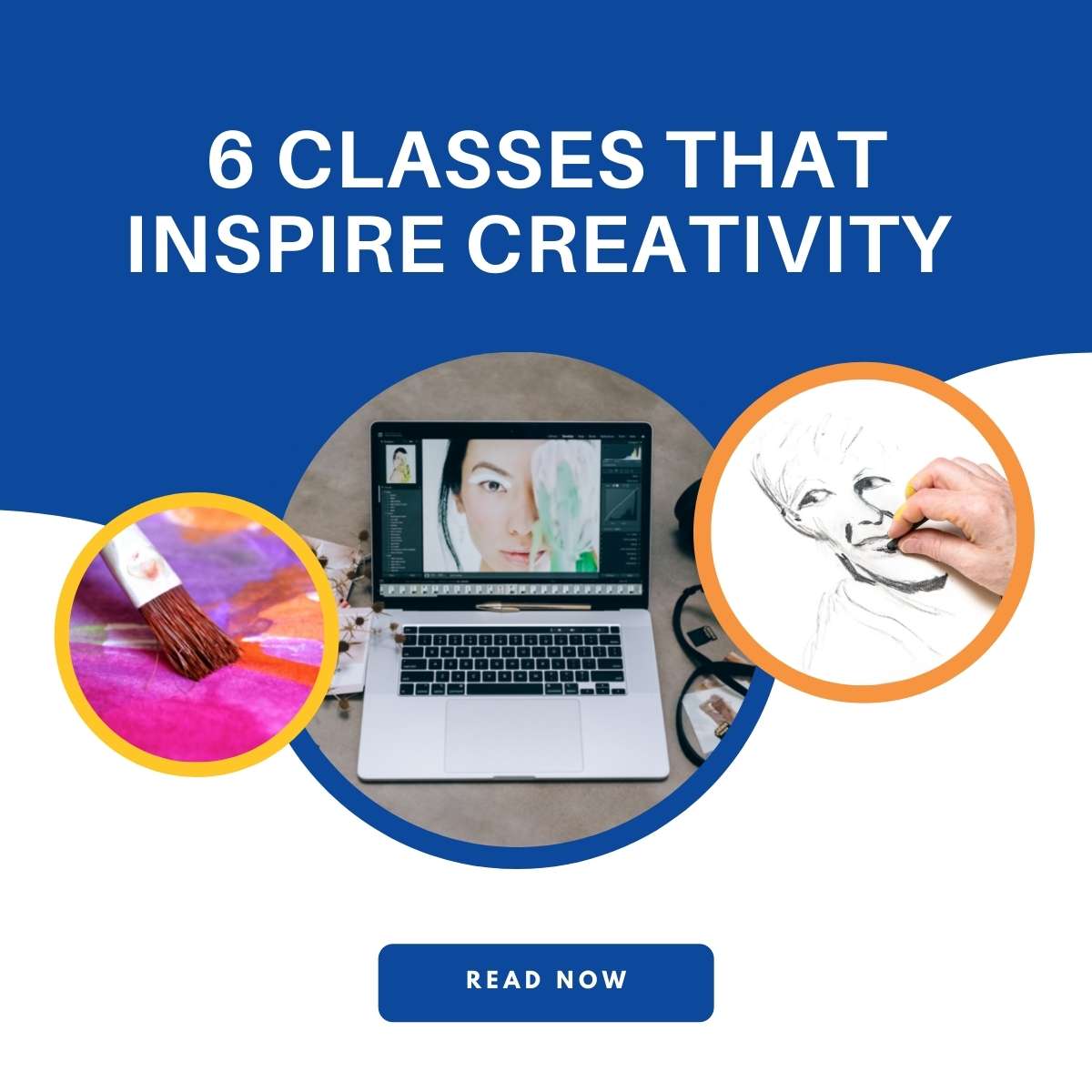 Adult Family Home | Arts | Computer | Enrichment | Fitness | Food & Wine | Home & Garden | Language | Professional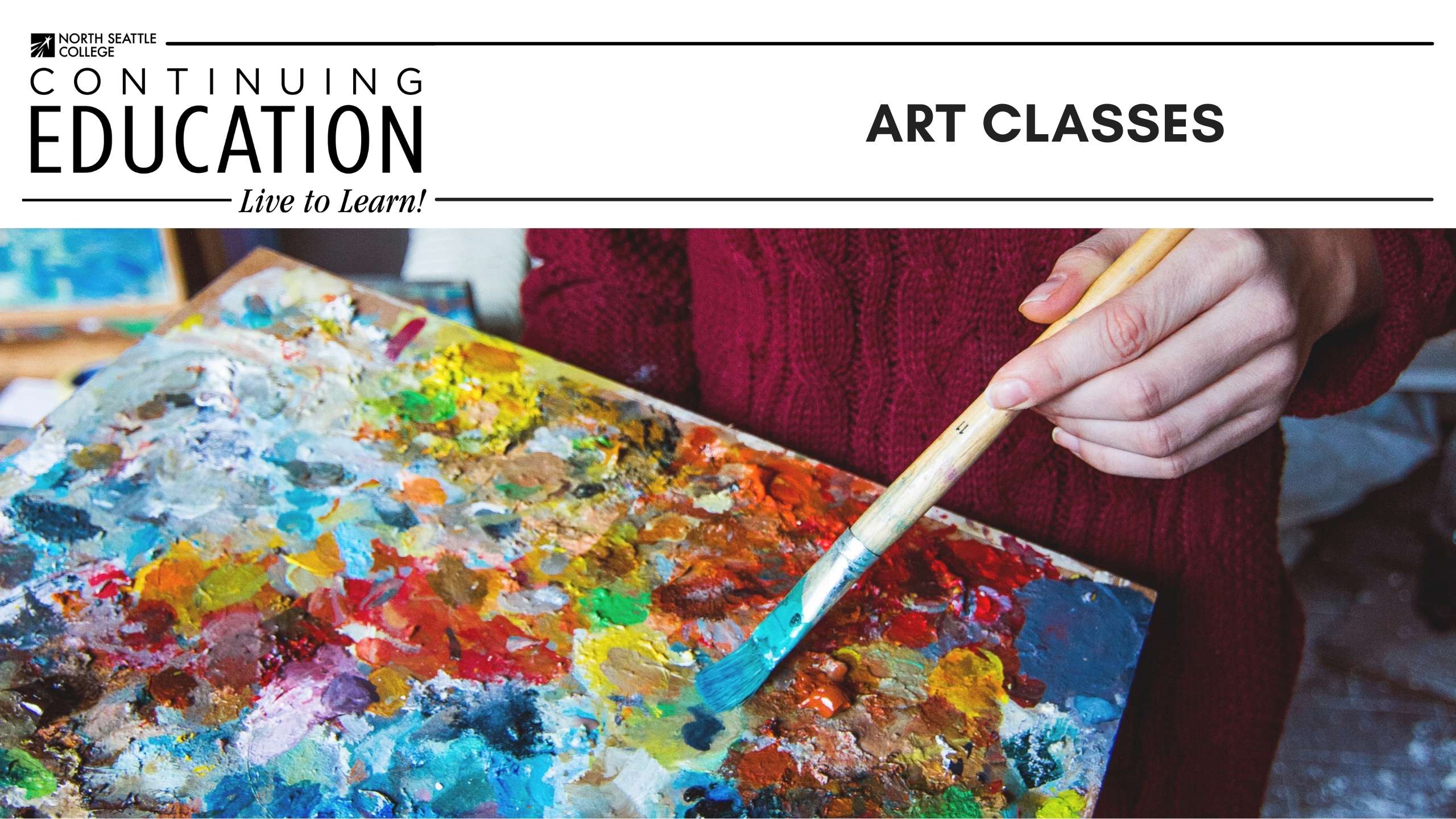 The winter months can be challenging here in the Pacific Northwest. Sunlight hours are short, and the weather typically brings more rain than sunshine. As a result, finding inspiration and creativity become more important than ever to combat the effects the winter months bring. Continuing Education at North Seattle College has several classes to inspire your creative side this quarter. Here are 6 to help jump start the new year! 
1. Abstract Oils with Cold Wax Medium 
If you have never taken a painting class before our Abstract Oils with Cold Wax class may be for you! Discover a new creative medium when you combine the classic, rich surfaces of oil painting with the translucent depth and varied textures of cold wax.  
Paint and wax together? How does that work? Utilizing a soft paste made with beeswax, this process is a perfect scenario for exploring the simple structures of abstraction, personal point of view, and the beauty of color. The Abstract Oils with Cold Wax Medium class begins Jan 7th, it is not too late to enroll! Click here to register. 
2. Beginning Fiction: Crash Course 
If you have ever wanted to write fiction our crash course on Beginning Fiction is a wonderful place to start. Improve the depth and flow of your storytelling in a class designed for new and developing creative writers.  
Kathyrn, an earlier student had this to say about the instructor and the class: "I liked Leslie's enthusiasm and knowledge. She is very inspiring and encouraging. She obviously loves to write and that makes me want to do it, too. The course was very well organized and finished what it set out to do." Click here to enroll in our Beginning Fiction: Crash Course. Class begins Jan 11th. 
E-Books have become more popular than ever! Reach readers and make money, without the need to find an agent or publisher, by self-publishing. This step-by-step class could be the inspiration you need to bring life to your book manuscripts, essay collections, blog posts, family histories, memoirs, poetry and more! Class begins Jan 11th. Click here to enroll now!  
4. Creative Writing: City Fiction 
Writing can be a great creative outlet. If you are looking to gain confidence with your writing skills our Creative Writing class is a great place to start. The genre focus of this class is City Fiction and instructor Nels Chanillor prides himself on creating a collaborative environment for all skill levels. He strongly believes that everyone has an interesting story to tell and enjoys helping students commit it to paper.
Students will read excerpts and short fiction by contemporary writers like Tommy Orange and Sayaka Murata who have explored the emergence of new and forgotten identities in urban spaces. Students will learn the techniques that allow these eminent authors to create narratives that revolve around the city. These techniques will then be practiced, refined, and implemented in the students' own writing through a series of assignments. For more details and to register click here. Class begins Jan 13th. 
Inspiration is all around us and drawing is a great way to capture that which inspires us! Experience the freedom of charcoal in this introductory class! This drawing class is designed for all levels as we explore reduction and additive techniques of charcoal drawing. Through observational drawing practices and tutorials, you'll learn to push and pull light by examining tonal values and studies in scale and proportion to create illusions of grandeur! Class begins Jan 13th. Click here for more class details and to register. 
6. Lightroom for Digital Photographers 
Are you a passionate digital photographer who needs help taking charge of your photos? Our Lightroom for Digital Photographers class will not only inspire you to organize your photos but will show you how to use the simple tools found in the program to create beautiful enhancements on your photos. Learn how to manage, organize, edit, and share your images via social media, slideshows, books, and print with Adobe Lightroom in this class beginning Feb 22nd. Click here to register now! 
For more classes that inspire creativity be sure to check out our complete Arts course section. 
---
#continuingeducation #learnatnorth #education #students #enrichmentclasses #artclasses #artclasses #fitnessclasses #cookingclasses #bakingclasses #homeclasses #gardenclasses #languageclasses #professionalclasses