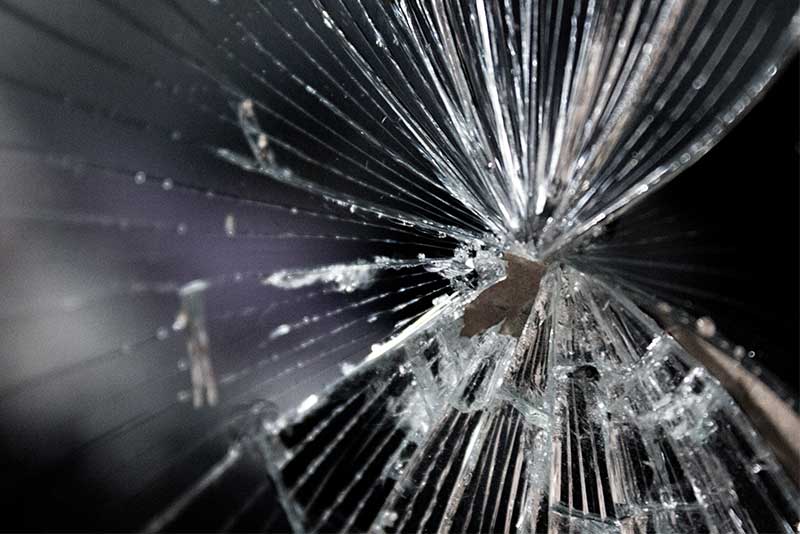 The Dynamics of Trauma instructor Mark Sideman has spent his career at the leading edge of mental health advocacy, policy and procedure.  Sideman has been a registered and certified counselor in Washington since 1989 and is well-versed in multiple disciplines ranging from Somatic Experience Technique, EMDR, and Prolonged Exposure Therapy as well as more usual forms of counseling, family and developmental therapy.
As an undergraduate Sideman applied himself to numerous Psychology disciplines, but found himself deeply invested in the belief that most individuals dealing with trauma have had some significant personal experience during their adolescent years—an experience that left a profound impact on their growth and development.  "To study this hypothesis, I put a note in the student paper explaining my idea and asked for persons, if this was true for them, to come and meet with me and tell me their story," Sideman recalls.  "After placing the notice mid-week for a Saturday morning meeting, I was sure no one would respond.  When Saturday morning came around I opened the door to my meeting room and there was a long line down the hall."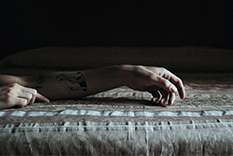 Sideman says the stories shared with him that day were among some of most horrific things he had ever heard.  It was also a turning point in the early development of his counseling skills. "I did not try and 'heal' or fix anything but simply listened and was honored by the sharing, honesty and integrity of the persons who talked with me," he says.  "I would say for my part I served in creating a safe place for persons to share. I simply stayed present for the sharing and possibly provided a witness for their story. People were clearly glad they had come and talked.  It was a very impacting experience on so many levels." 
Upon graduating from college, Sideman worked as a special education teacher at a national autism training and education center. "I worked with many children from 4-year-olds to early adolescents dealing with any number of challenges, not just autism," he says. "I learned a great deal about people and the humanity that unites us."
Sideman later became the lead therapist in an independent living program for adolescent and young adults. "I served in residence so my work with this group of people was around the clock. I also served as the principal liaison for the organization with the surrounding community.  As there were often problem behaviors being demonstrated by the clients, and our living situation was right in the middle of a highly residential neighborhood, I learned a great deal about addressing people's reactions to mental and behavioral issues."
At this phase of his career, Sideman says he often found his counseling approaches in conflict with fellow mental health practitioners with more extensive education. "I saw ineffective and sometimes very wounding practices and approaches toward clients," he recalls.  "I was often unable to have the most effective or collaborative interactions with clients because priority was given to practitioners and consultants with advanced degrees." In short, Sideman made the decision to return to school to ensure his voice was heard.  Though he greatly valued the education he'd gained in his post graduate studies, Sideman realized he had no interest in pursuing a PhD or a career in academia. He soon became involved in supporting many community mental health and social service organizations where he could apply his talents and experience to developing and implementing volunteer training procedures in addition to recruitment.
Upon moving to Seattle, Sideman started work with a small non-profit organization called Shelter, Inc serving street youth and runaways by providing counseling and training services.  "I found that working with high crisis, high trauma situations was something I was good at," he says. "I also did a stint of part-time work with Highline Head Start working primarily with the parents, teaching parenting classes and developing resources for families.  I then worked as an intensive day-treatment therapist for sexually, emotionally, physically abused pre-school children. I learned a great deal supporting those children and their families providing child, adult and family therapy."
Later, Sideman was approached by the Division of Children and Family Services (DCFS) to come work with their Permanency Planning Group. "I found that so many of their caseworkers were more social worker than therapist. Cases were incredibly complex with so many severe therapeutic issues where addiction was frequently involved." 
Sideman's learning process did not stop there as he continued to challenge himself by becoming better versed in various forms of therapy. This offered him the opportunity to take part in shifting approaches to mental health care education. "While with DCFS I was given more and more difficult cases and became something of an internal consultant as my success rate was very high," he says. "I was then recommended to be a trainer for service professionals within the DCFS system. I trained foster parents, wrote the state's first pre-licensing training for foster and adoptive parents, developed addiction training for caseworkers, developed with Children's Hospital a 12-session video training program for working with medically impacted children, their families and service systems, and created an on-boarding process for new hires."
After 15 years with DCFS Sideman sought a career change and was hired as Director of Continuing Legal Education (and IT Director) for the King County Bar Association, a position which led to a later opportunity with the Washington State Bar Association. "I could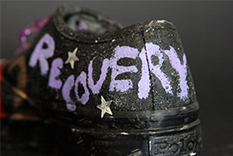 never completely move away from my primary focus," he says. "I was selected by the Washington State Supreme Court through the King County Bar Association to develop and deliver the state's first Professional Guardian Training and Certification program.  With the State Bar I developed and produced vulnerable adult training programs, working with adolescents.  After having considerable professional progress being given administrative oversight of the Young Lawyers Division of the State Bar Association, along with the State Bar Practice Sections, Continuing Legal Education Department and the Annual Statewide Access to Justice Conference, I found that I was needing and ready to go back to my earlier career."
As some of Sideman's consultation work was with the Federal Office of Civil Rights, King County Dispute Resolution Center, Washington's Home Health Care Association and King County Superior Court, he was called upon to give presentations at national conferences focusing on advanced trauma. "Here I developed the framework for ways to walk a class through a functional and operational way of understanding trauma; the various interventions available, their pros and cons, the critical elements that are needed to successfully support both oneself and recognize if an interventionist is on track.  This includes looking at what an interventionist themselves might need to recognize and approach working with trauma impacted persons."
The Dynamics of Trauma will spend some time covering the history of trauma counseling and the foundations for contemporary approaches. "Trauma counseling intervention was developed in 1880," says Sideman, "but the model is still used today by all the various therapies and approaches that have any success.  What happened to that model, and the role that psychotherapy and the male-dominated therapeutic community played in its development is very important information to understand."
Sideman plans to examine terms like "trauma and trauma-informed," phrases he believes have become industry buzz words lacking in substance. "Without a clear understanding of what trauma is and is not, and what makes it a real trauma event, interventions and support are less than effective and possibly even harmful," he says.  "For example, one of the biggest changes is recognizing that trauma counseling is not like regular counseling. The dynamics and healing process are often radically different, especially when dealing with advanced trauma issues. Until recently many believed that to heal trauma one must re-engage with the traumatic experience to somehow overcome it and promote healing. For some trauma issues this may have some validity, however for true trauma this is not only a frequently ineffective process, it literally can make things worse much, much worse."
Sideman says one important focus of The Dynamics of Trauma will be to provide clear language to differentiate various levels, impacts and types of trauma. "Even now most interventions struggle with compound (i.e. multiple) trauma event histories," he says. "We need to ask: 'Is something traumatic because someone says they have experienced something traumatic?' This does not mean that the event the person experienced is minimal, or not intensely painful and difficult. For something to be truly traumatic there are physiological and nervous system impacts. Time is also an important element as there are attendant behavioral, cognitive and emotional impacts."
A very critical component in understanding trauma is learning aspects of the trauma continuum. "What most people refer to as trauma is actually not clinically called 'trauma'," says Sideman. "It is called Acute Stress Disorder (ASD). ASD, according to Sideman, is usually considered the province of regular counseling. "The next level of the continuum (and it is a flowing continuum) is Post Traumatic Stress Disorder (PTSD)," he says. "PTSD is something different than ASD and will often require different approaches, strategies and understanding.  Something that works for ASD will not necessarily work for PTSD and could possibly be harmful.  Next comes Complex PTSD. Complex PTSD is something different than simple PTSD and interventions need to be adjusted and changed. I find even therapies that have success with simple PTSD can seriously struggle with Complex PTSD if significant change in approach is not made. The next level is Dissociation. This is very different than PTSD or Complex PTSD and needs very different intervention strategies.  Considerable harm has been done by the therapeutic community in treating Dissociation, from denial it exists to intense minimalization. Misdiagnosis is incredibly common with Dissociation due mostly to believing that they can handle this level simply because they think they can. Please know there is no-one size-treats-all trauma intervention."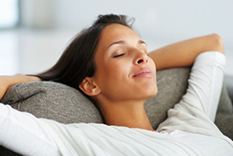 As The Dynamics of Trauma is not a course in therapy, Sideman says students will be asked to explore ways to be supportive and informed, while being present and honest when it comes to understanding one's own limits. "True trauma is very unique to the individual and needs to be understood and addressed in that fashion," says Sideman. "I see trauma and trauma support as very much an exercise in humanity so it is important that the class is conducted in that fashion. As content of the course can be impactful, we move forward in a manner that I find consistent in addressing trauma. We'll prioritize keeping the course to a gentle process and pace and have the interactions and overall process be respectful."
It is Sideman's hope that those joining The Dynamics of Trauma leave with an increased understanding of trauma and practical steps to better understanding it's continuum. "I received feedback from those who wished they had taken the course 20 years ago, as it finally provided a structure in which to place all the information they had heard about trauma," he says.  "People seemed to feel valued and listened to and provided and participated in an experience that was well worth their time. My goal is for people to feel they have gotten value from the course, were glad they came, and the course met or exceeded their goals."
Learn more about The Dynamics of Trauma.

Photo credit: Monochrome Jones
Photo credit: Paolo Baretta
Photo credit: michael jon
Photo credit: Raid Elhatri