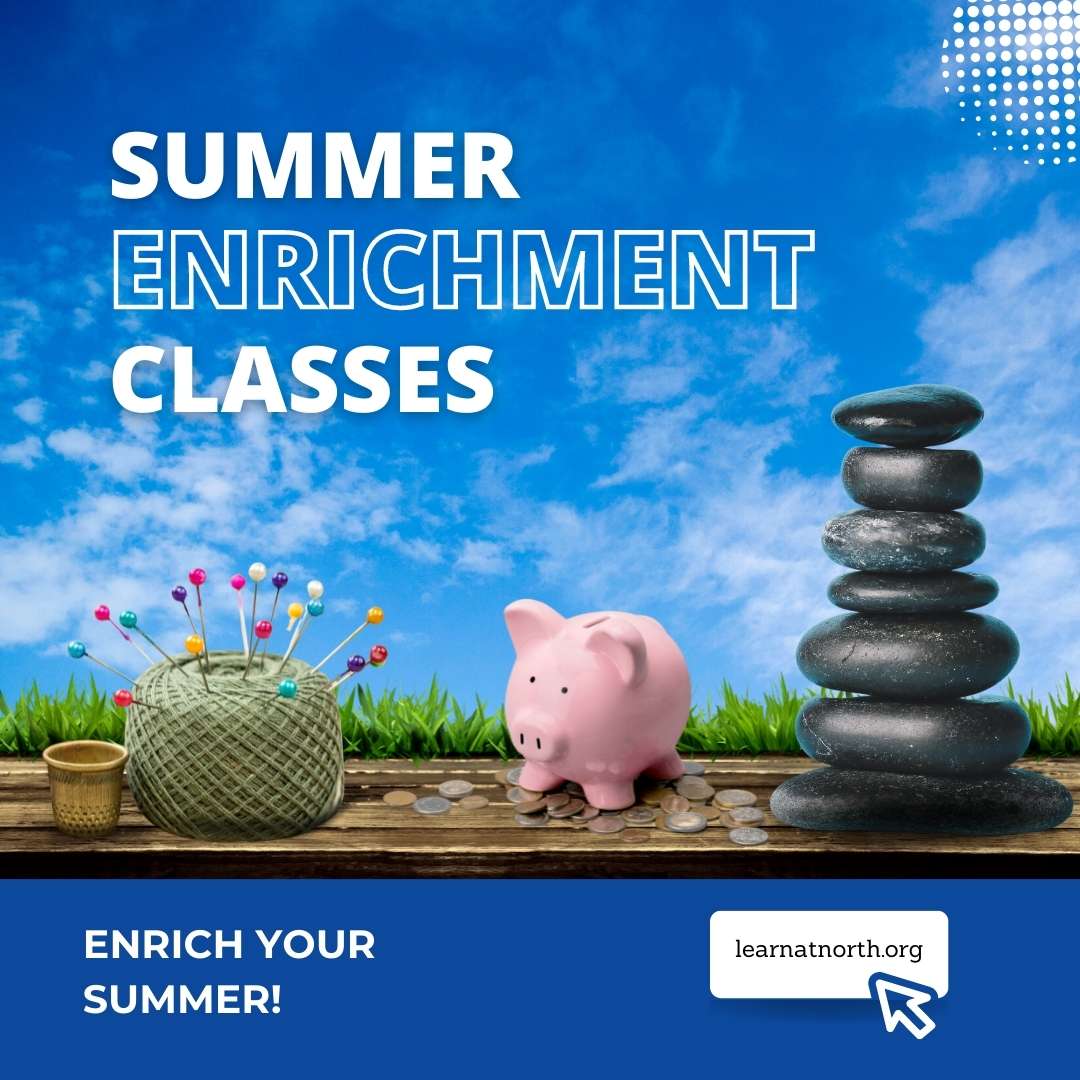 Adult Family Home | Arts | Computer | Enrichment | Fitness | Food | Home & Garden | Language | Professional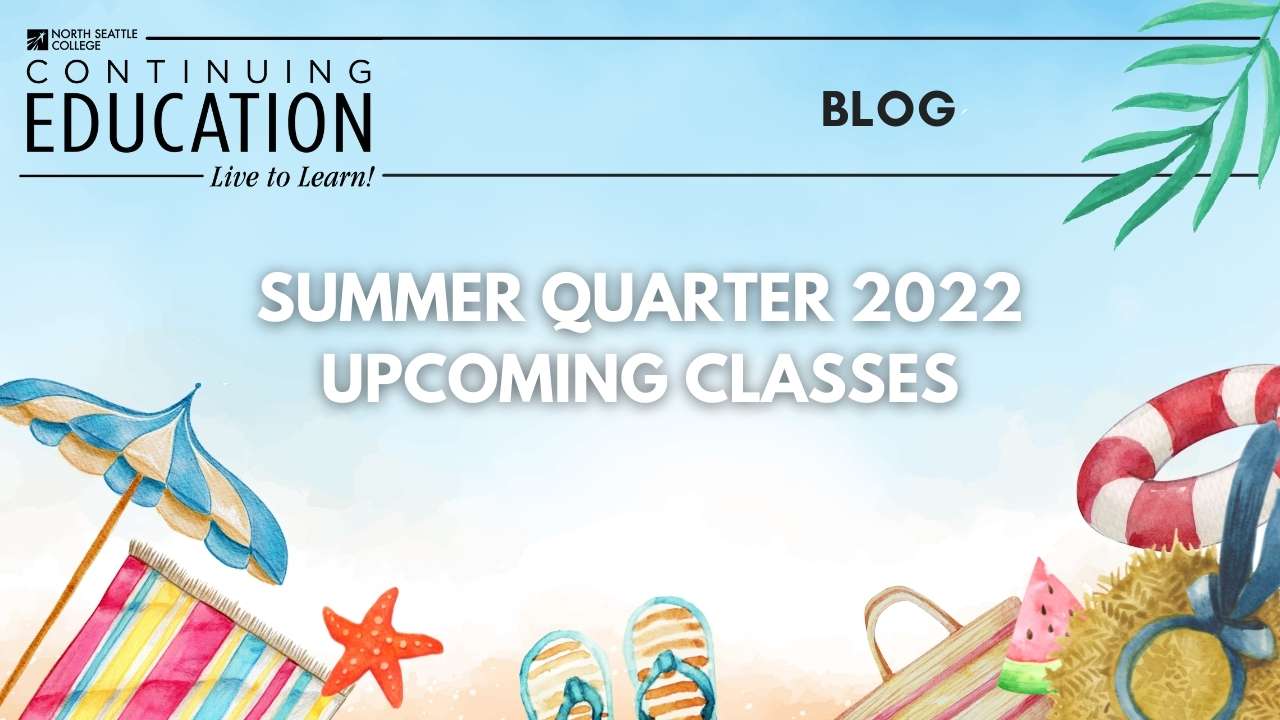 Enrich your summer with one of these great classes! Registration is open. Click on the class title to enroll today! 
Beginning Sewing II: Designed Apparel 
Starts: 7/9/2022 
 
Want to sew more? Using a commercial sewing pattern, you will learn to create a professional-looking garment from start to finish, using more design elements of collars, sleeves, adding buttonholes, seam finishes and much more! For inspiration, feel free to bring a few photos of designs you've been dying to sew; we'll use applications and techniques employed in the ready-to-wear garment industry to make your garment come alive! Previous sewing experience and sewing machine knowledge/operation is required.  Please bring your sewing machine in good working order, power cord, foot control, bobbins, operator's manual (if available), sharp scissors, tape measure and straight pins. 
 
Rejuvenate Your Retirement 
Starts: 7/9/2022 
Rejuvenate Your Retirement is a comprehensive course that covers the key issues for today's retirees or pre-retirees. Discover new ways to stay mentally, physically and socially active, as well as learn about important financial topics such as reducing taxes, assessing investment risk, planning for health care needs, and planning your estate. Whether your objective is to become more active, give your life a new sense of purpose or make more informed financial decisions, this course will have something for every retiree or those considering retirement. 
 
Therapeutic Massage for Couples 
Starts: 7/11/2022 
Designed for partners looking to aid themselves and their intimates with basic massage techniques to relieve stress, improve physical comfort and foster intimacy. Gain experience in proper body mechanics for injury prevention. Taught by a licensed massage therapist, you will explore traditional Swedish massage techniques to care for another person through touch, including the three basic approaches: Effleurage, Petrissage and Tapotement. Please bring a yoga mat, three pillows and wear comfortable, loose-fitting clothing. You should bring a small bottle of oil, such as coconut oil, or lotion. Massage will be done fully clothed. Learn by observing instructor demonstrations and Q&A followed by practice time.  
 
Mindfulness Meditation for Stressful Situations 
Starts: 8/6/2022 - 8/6/2022 
 
Freedom from anxiety, worry and trauma evolves from incorporating small moments of stillness into your everyday life. Join a supportive community to enjoy practices proven to increase energy and joy like mindful breathing, movement and doodling that engage your senses and help overcome trauma. Discover self-compassion practices that allow you to step out of negative thoughts and bring deep care to yourself and others. Based on the classic Kabat-Zinn Mindfulness-Based Stress Reduction (MBSR) course, instructor Andrea D'Asaro offers a streamlined course for people in high-stress jobs such as nurses, doctors, parents, and teachers-or for anyone who needs moments of calm in their daily lives. 
---
Have a Class Idea? Interested in Teaching for Us? 
Do you have an idea for a Continuing Education class you'd like to see offered?  How about a class you'd like to teach?

Now is your chance. 
Click here to share your idea with us! Click here to submit your class proposal.
---
#continuingeducation #learnatnorth #enrichment #enrichmentclasses #education #continuingeducation #lifelonglearning #career #professionaldevelopment #artclasses #audioengineering #cookingclasses #paintingclasses #ceramicclasses #natureclasses #marketingclasses #socialmediaclasses #languageclasses #homeclasses #interiordesignclasses #cakedecoratingclasses #fitnessclasses #yogaclass #taichiclass #danceclass #investmentclasses #writingclasses #cameraclasses #improvclass #paintingclass #collageclass #oilpaintingclass #dancingclasses #fitnessclasses