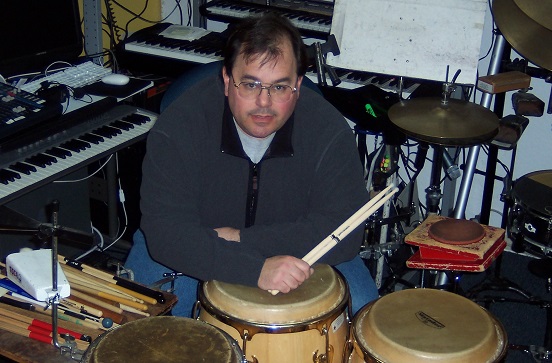 Today, songwriters, composers, and bands are navigating their careers through a very challenging musical and economic landscapes. Because of streaming and the virtual elimination of physical media (CDs), it has become tremendously challenging to make a living as a recording artist. Most performers make more money selling merchandise that selling tickets. As bad as all of that sounds, there is one part of the music industry that is thriving, and the entry point is open to anyone.  
"Music Licensing" refers to getting your music in all forms of media, including television, films, web, advertising, and games. This has been going on as long as movies have had sound. Not that long ago, only a limited number of "music libraries" supplied media with music that wasn't part of the "score" (written for the media production). This could be music coming out of a radio, or someone singing a song, on-screen. Large publishers also realized that their artists would get tremendous exposure if they or their music appeared in a film or television program. Billions of dollars are paid every year for music in media.
Ed Hartman has been making and performing music for many decades in the Pacific Northwest. He arrived from Chicago early in his professional career, and immediately became involved in Seattle's music communities. He started a musicians co-op, created a composers concert series, and served on boards of arts organizations, including Percussive Arts Society and Seattle Composers Alliance. Ed is well-known locally as a percussionist, and ran a drum-shop, The Drum Exchange, for 25 years. Although he closed his store in 2017 to focus on his career as a recording artist and music composer, continues to teach music lessons. Ed has been steadily getting his music in films and television for 20 years, and has been teaching his class, "Making Money Licensing Your Music" for almost a decade.
"What is amazing, today, is that anyone can set-up their own recording studio with stand-alone recording equipment or a computer. Understanding the basics of recording is a video away," Ed says. He also teaches artists how to set-up their business so they can legally pitch their music to clients. "I  show them key steps that an artist needs to understand about publishing, ownership, copyright, and technical details about creating digital files. Knowing who and how to pitch to, from music libraries to music supervisors, will save a lot of time and money. Companies that help pitch your music are also available, and can be tremendously helpful and educational."
Music licensing has also led Ed to score films and television. "Once you understand the mechanics of creating and recording music, it's only a matter of synchronizing the music to the visual element of a production. The technology is already in place for computer-based recording on a  'DAW' (Digital Audio Workstation). Recently, Ed scored and produced a 1938 unreleased silent film that has been in 122 film festivals, and won 135 awards/nominations, including 34 for best score. Hartman says, "It will be distributed soon, and will be on TCM (Turner Classic Movies)... All of this started with having a track from a CD of mine used in a film, years ago." Sync and Master fees can become a welcome source of revenue for any musician.
In his class, Ed also covers royalties through Performance Rights Organizations (PROs) like BMI, ASCAP, etc. "These organizations pay you regularly, once your music is embedded in a program. Royalties can be pennies or hundreds of dollars, all adding up to give you a new revenue-stream. 'Passive income' means you don't have to work at it anymore. Tracks you make will continue to pay you long after you finished them. Royalties may be a musician's only investment fund."
Another benefit of getting your music on television and in film is the boost it can add to an artist's biography and credits. "I have had music in 'The Blind Side' and 'Surviving Christmas,' along with a lot of television, including 'Revenge,' "Lucifer,' 'Brooklyn Nine-Nine,' and even 'Let's Make a Deal.'  Imagine putting logos of television shows and films on your website and in your bio.  What will that do for getting new fans?  How many people may hear your music in a theatre on television, world-wide?  This can add millions of viewers to your current fan-base."
Ed's class has been popular since it began in 2013 and Ed loves to keep it up-tempo and fun. Students say:
"His enthusiasm, hearing samples of his music from movies and tv, and being surrounded by other musicians who have similar goals. So encouraging!" - Dana
"Very good overview topic. Excellent examples and tips. Engaging... supportive atmosphere." - John
"The class was very motivating for me; now I know that I can sell music and be successful even after the initial rejections. I also have a huge list of companies that provide music to TV and film industry and that I should explore." - Edgar
"The class is always changing. New opportunities come in every day. You can be very motivated when there are so many demands for new music. I write tracks daily, and have created them in a few hours. In the last few weeks, I have created boogie-woogie in the style of Art Tatum and a Middle-Eastern version of a Beethoven piece. There is a saying in this business, 'Write-Submit-Forget-Repeat.' There is nothing stopping you from becoming a successful musical artist. I can help anyone who makes their own music. It is a very exciting time!"
Learn more about Ed Hartman and his class, Make Money Licensing Your Music.