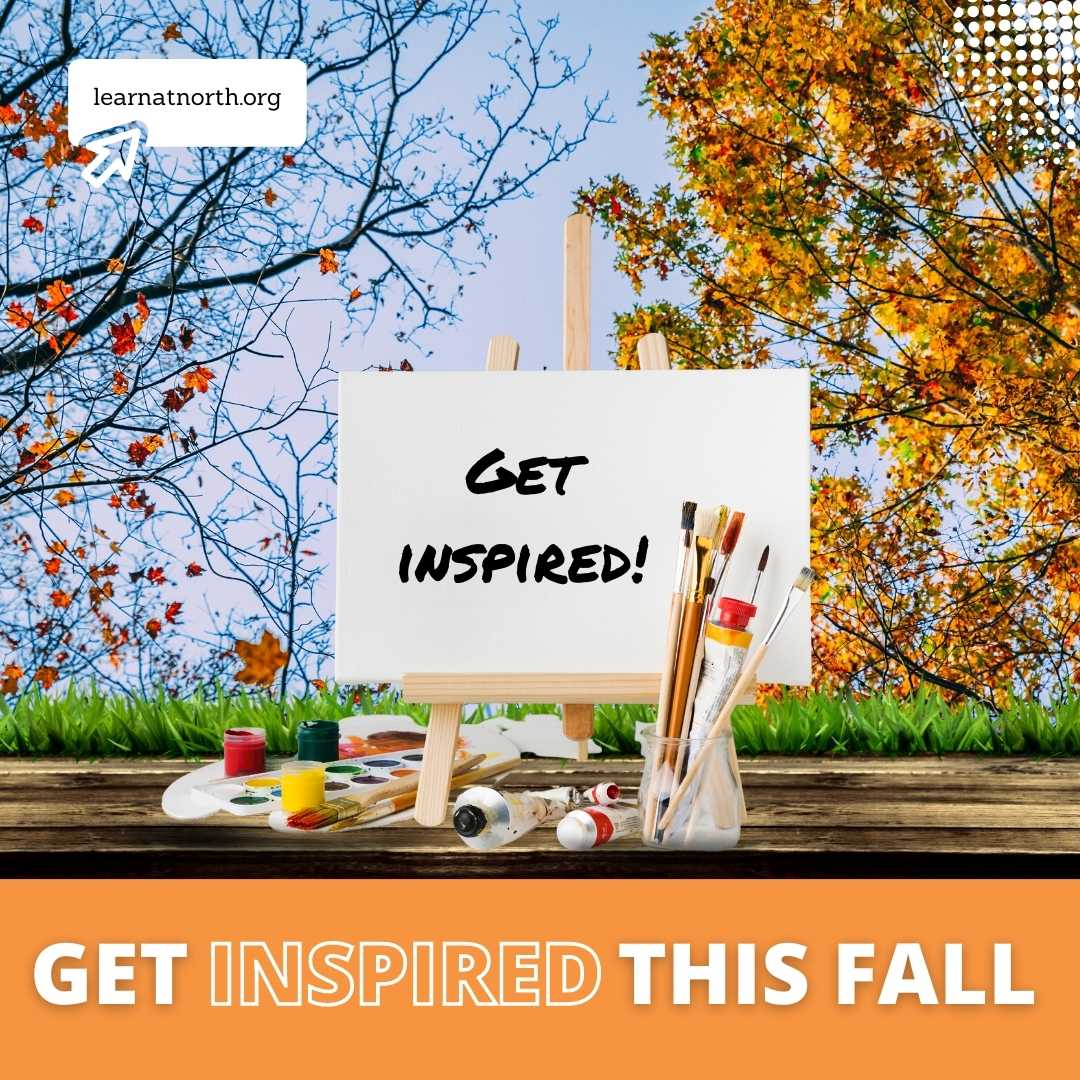 Fall is edging in! Daylight hours are getting shorter, and there is a crispness to the air sneaking in. Here on campus, the trees will soon begin to change color. It's a spectacular sight. 

As the cooler weather sets in and outdoor activities begin to wind down it's a great time to explore classes that will keep you engaged, especially during the rainy months! Why not learn how to make handmade chocolates or learn Italian? Perhaps you've been wanting to learn ways to grow personally or professionally, why not try learning how to build a website or create a documentary film. With so many great classes being offered this quarter it's hard to just pick one! We've included some class suggestions below, click the title to be taken to the class page for more details and to register. 

Our staff is here to answer any questions you have about upcoming classes. CE business hours are Monday – Friday 8:30 am – 5:00pm. We can be reached at conted@seattlecolleges.edu or by phone at (206) 934-3705. So, take a stroll of the campus foliage and stop by our office to say "Hi👋"! We look forward to seeing you. 

9/30: Italian I (Zoom)
Benvenuto! Welcome to the beautiful language of Italy. This engaging class uses a variety of materials to increase your vocabulary. You'll get a basic introduction to the Italian language which includes conversation, grammar and pronunciation.

10/8: Healthy Skepticism (On Campus)
Healthy Skepticism: Tools for Deciding What's True. In today's media-rich world we are drowning in information. How do we know if what we read and hear is reliable? Healthy skepticism and critical thinking can help rescue us. We'll learn to apply these tools using fun and entertaining examples.



10/10: Building Your Own Cloud Websites (Zoom)
Ever wondered how websites work? Ever considered building your own and publishing it on the internet? Interested in a career in information technology? Learn all you need to know about web page authoring and what it takes to host content in the cloud.



10/11: Investment Basics: Needed Now More Than Ever (Zoom)
Learn to understand what is really going on in the bewildering world of investing. Study the psychology of investing; fundamental and technical analysis strategies and techniques; debt securities, mutual funds, and winning strategies for retirement.

10/18: Documentary Film Making for Fun and Profit (On Campus)
Film is an incredibly powerful way to tell a story! Learn how to identify, research and define your subject and vision. Choose your equipment, shoot your footage, create a post-production workflow, write a compelling pitch, and create a trailer to gain funding and support.

10/25: Learning in Action: Introduction to the Alexander Technique (On Campus)
Developed by F.M. Alexander, this educational process helps you undo adverse postural habits and avoid unneeded muscular and mental tension. Through delicate guidance discover efficient, effective, and more fun ways of doing daily, professional and recreational activities.



12/11: Handmade Holiday Chocolates (On Campus)
You don't need to use tempered chocolate to make beautiful and delicious confections. We'll use compound chocolate to make quick confections and simple ingredients to create yummy fillings. Handmade confections make great gifts for the holiday season.
---
Campus Parking Update
Campus Security is testing a new system that will be rolled out soon.  In the meantime, we are continuing our temporary practices regarding parking charges.  No citations will be issued until North faculty, staff and students have received proper notification and enough time has been allowed for enrolling in the new system.  Parking is still free on Saturday. 
 
---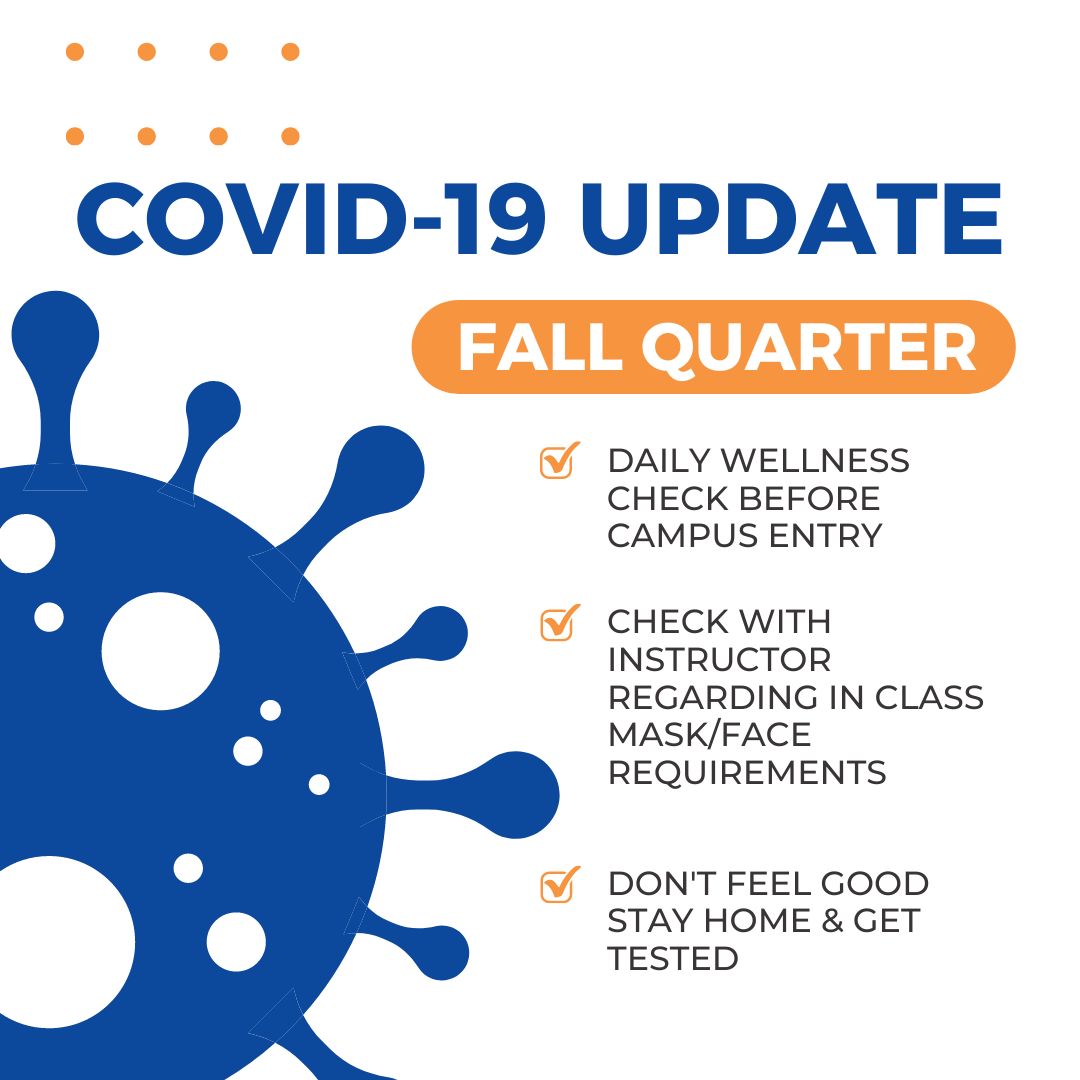 Continuation of Both In-Person and Virtual Classes and Services for Fall Quarter  
Similar to Spring and Summer Quarters, Seattle Colleges will continue offering both in-person and virtual classes and services for Fall Quarter 2022. Faculty members teaching classes will continue to teach in the mode they established for Fall Quarter. 
Symptoms, Exposure, or a Positive (+) COVID-19 Test 
If you have symptoms or have tested positive (+) for COVID-19: 
DO NOT come to campus. 

If you have symptoms, GET TESTED. 

Report any positive (+) COVID-19 test to Seattle Colleges AND stay home for at least 5 days. You may return on the 6th day if symptoms have resolved and you have been free of fever for 24 hours. If you are still sick after the 6th day, talk to your primary care provider for a safe return date. Employees, you can speak with HR if you have questions about your absence options. 

Notify your supervisor or teacher that you'll be absent or follow the standard absence procedures. 

Then report your positive (+) COVID-19 Test to King County, using their contact tracing process. 

Then tell your close contacts. 
Refer to Current Campus Entry Procedures or King County COVID Resources for full details. 
Seattle Colleges Health and Safety is working to implement a new contract tracing system. More information will be provided when that system is ready to launch. Until then, please continue to use the existing system and follow current campus entry protocols. 
Masks and Face Coverings 
For Fall Quarter, masks will continue to be optional but encouraged at Seattle Colleges. This aligns with state and local guidelines. Choose what works best for you, and please respect the choices of others. 
Masks will continue to be required in some instances, including but not limited to: 
Clinical and other health-care settings and educational programs (dental hygiene, respiratory care, nursing, EMT, NA-C, etc.) 

For those who test positive and are returning to campus after isolation at home. 

For those who have been exposed to someone with COVID. 
Thank you for your continued attention to these important issues. Working together, we can continue to keep everyone safe.
---
Have a Class Idea? Interested in Teaching for Us? 
Do you have an idea for a Continuing Education class you'd like to see offered?  How about a class you'd like to teach?

Now is your chance. 
Click here to share your idea with us! Click here to submit your class proposal.
---
#continuingeducation #learnatnorth #enrichment #enrichmentclasses #education #continuingeducation #lifelonglearning #career #professionaldevelopment #artclasses #audioengineering #cookingclasses #paintingclasses #ceramicclasses #natureclasses #marketingclasses #socialmediaclasses #languageclasses #homeclasses #interiordesignclasses #cakedecoratingclasses #fitnessclasses #yogaclass #taichiclass #danceclass #investmentclasses #writingclasses #cameraclasses #improvclass #paintingclass #collageclass #oilpaintingclass #dancingclasses #fitnessclasses #art