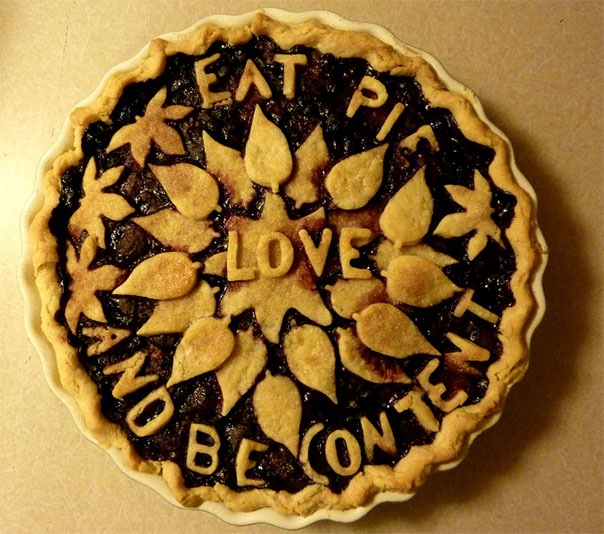 The pie is a cornerstone of the civilized world.
Disagree? Consider that pies, both savory and sweet, have been a dietary staple going back to the pre-industrialized world. Pies date back to ancient  Egypt, and perhaps earlier. Pies bring not only delightful flavors together, but people, families and communities.
Our culture resonates with an appreciation for pie particularly during the holiday season. It's as though peak pie appreciation is postponed until people have opportunity to gather around a table and share in their love of pie. "This is the season for pies and pie making," said Deb Brownstein, CE Easy as Pie instructor and owner and operator of Kitchen Coach Cooking School and Mangia Bene Catering. "It's also a season for tradition and comfort food. People want to re-create happy childhood memories for themselves and their families.  My kids insist on specific items for our Thanksgiving, fine to add something new, but we have to have Nana Gert's stuffing..."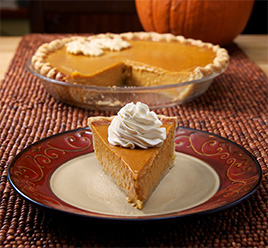 For those woefully unfamiliar, pies run the gamut of sweet to savory and can be enjoyed as an entrée or a dessert, or both! However the actual process of pie-making can be a daunting task. It's not for the unseasoned, and concocting a successful pie crust is a more challenging procedure than most realize. "Anybody can learn to make a decent pie," says Brownstein, "but it's steeped in technique and it is chemistry. Once you understand the chemistry and learn the technique, with practice you can learn to make a fabulous pie. There's a science to it. Some people are not inclined towards precision and even though they may be adept at cooking, baking is a whole different skill set. In cooking you can improvise, the ultimate goal is to make things taste good it doesn't really matter how you get there, but baking is an exact science."
Brownstein points out when most people read a recipe for a pie crust they will see all kinds of variables in ingredients like shortening, butter, baking powder, vinegar…vodka!, but the particulars of exactly how those variables are applied are frequently left to guesswork. "I teach people the science behind it so they aren't following instructions blindly," she says. "It's about myth-busting and that's very satisfying for people. Once you understand why you are doing something you are more inclined to remember and execute it correctly".
Considering the desire to recreate a memory, one would think quality pies are at a premium during the holidays. Not so. Pies arrive on dinner tables by the truck load, though many are bought over the counter, not produced from scratch. "People look sheepish when they admit they had to buy a pie or a crust" says Brownstein. "They are embarrassed they don't have the skill or dexterity to roll out and make a tender pie crust. A lot of people never learned to cook or bake from their parents. I don't see it as something to feel ashamed about but a great opportunity."
In 2012 NPR conducted a survey of pie fans to determine the most popular pie types. Needless to say, apple took the prize with "…the next most popular pies were pumpkin (14 percent), cherry (11 percent), and blueberry (8 percent), respectively…"
Pie fans don't seem overly concerned with the variety of pie, so long as their cravings for pie are met.  Which begs the question: Why? What is the general fascination with pie? Brownstein says part of it comes from the drive to seek comfort. Food is a key ingredient to comfort-seeking, something that's also a major component of the winter holidays. "This is the season for pie-making. I love holiday cooking and baking in general. Pies can be time-consuming but also rewarding as I find great pleasure when I cook (and bake) for people."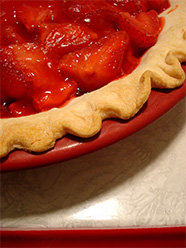 Pie also has a tremendous appeal to those of us interlaced into Seattle culture—the city so loves its pie it can support a Pie Bar devoted to pies, both savory and sweet, and booze.
Brownstein also believes that a devotion to the creation and consumption of pie reflects our prevailing attitude toward sustainability. "We're in a 'back to our roots' era. People want to go back to basics—handmade items and homemade products. Pie-making is a similar kind of ideal."
The pie teaches us that a food's cultural significance can reach beyond our taste buds, especially if it makes for itself a space in our hearts and minds in addition to our bellies.

Learn more about Deb Brownstein's class, Easy as Pie.
Photo credits:
Pipi Kostanski
Dennis Wilkinson
Hunter Yeary