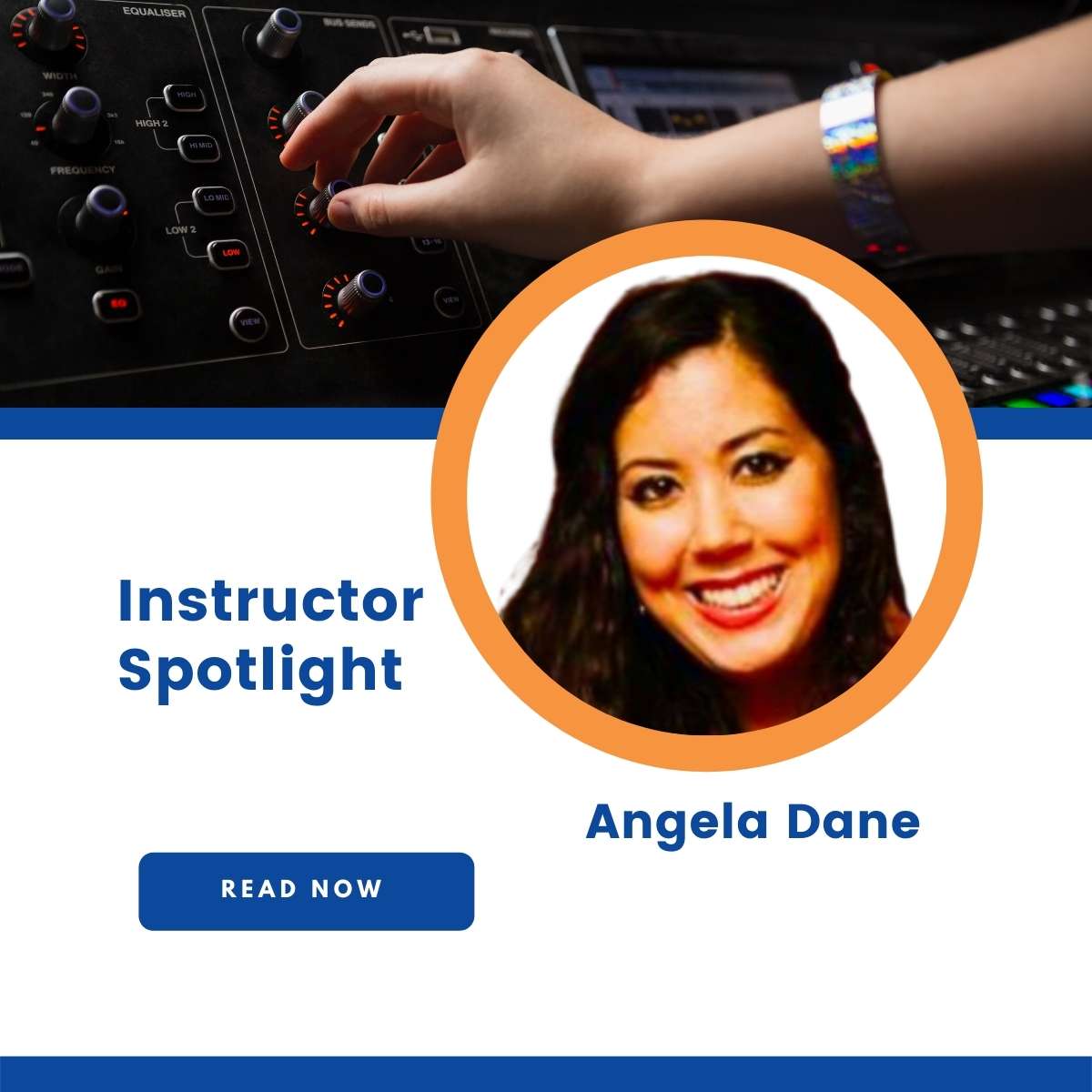 Adult Family Home | Arts | Computer | Enrichment | Fitness | Food & Wine | Home & Garden | Language | Professional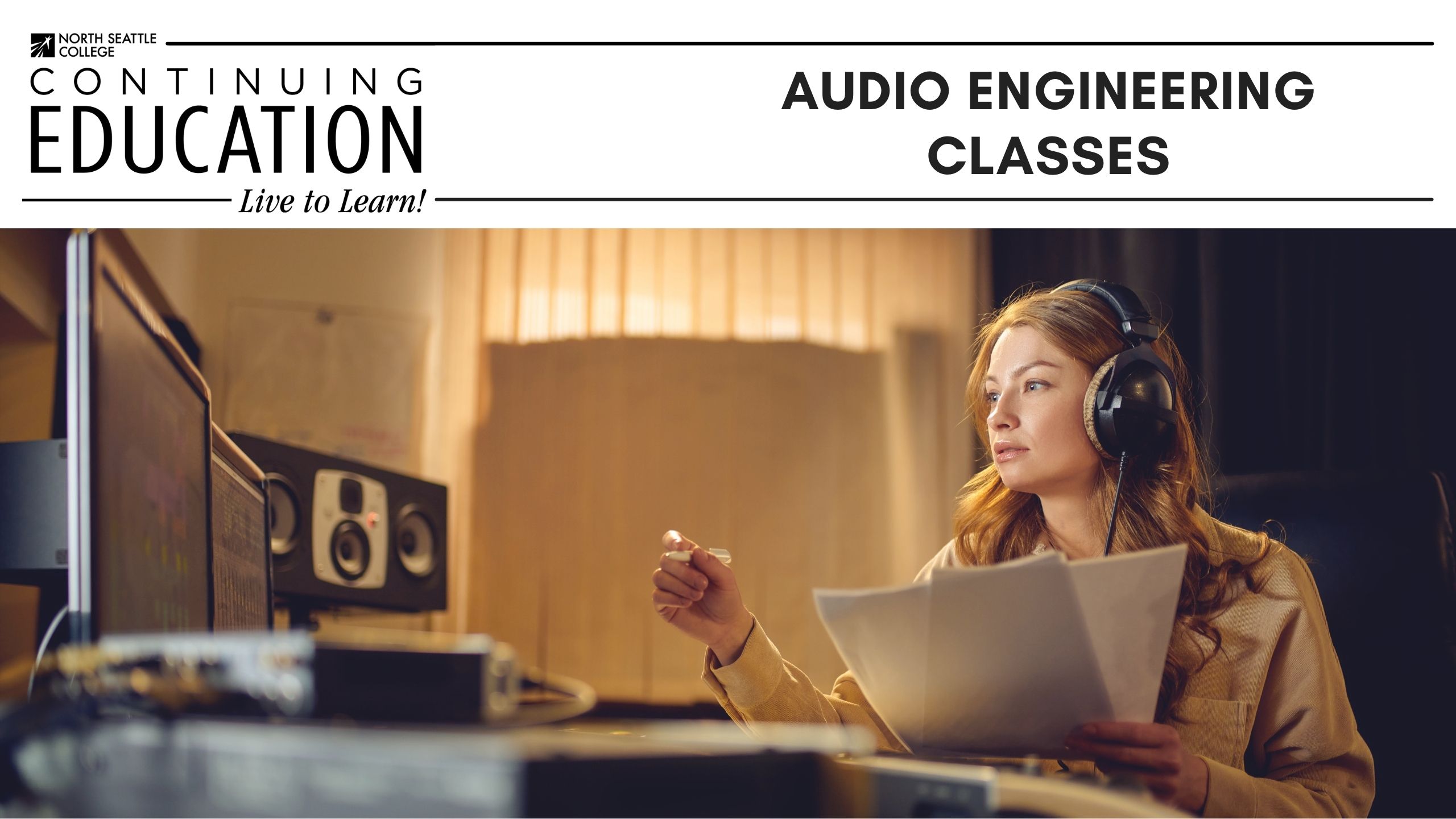 Audio Engineers are in high demand! Continuing Education at North Seattle College has created an Audio Engineering program for professionals looking to enhance their skill set or to enter a new exciting career path. Meet Audio Engineering Instructor Angela Dane! Angela is one of three instructors that makes up our audio engineering instructional team. She is passionate about teaching and has been an instructor for almost 10 years and enjoys the creative freedom continuing education classes allow her.  
Angela has a PhD in Mythology from the Pacifica Graduate Institute and is a graduate of the University of Washington's Audio Production program. Her area of focus has been in Women and Cultural studies, teaching the history of women in literature and psychology as well as the history of Black American music. She came to specialize in audio engineering out of necessity. The Covid pandemic hit, and studio time was not possible. Her band decided to take control of their music and learn how to record and produce for themselves. During this time Angela came to realize that in a male dominate industry, where only 5% are women and even less Black, Indigenous and People of Color (BIPOC) represented that there was an opportunity for change. As a result, she set out to help educate, inspire, and empower woman with the creation of Womxn & Audio; a collaboration with Gear Fanatix (Co-founded by Continuing Education at North instructor Lilian Blair) and Earwig Studio with the goal of giving women a voice in audio.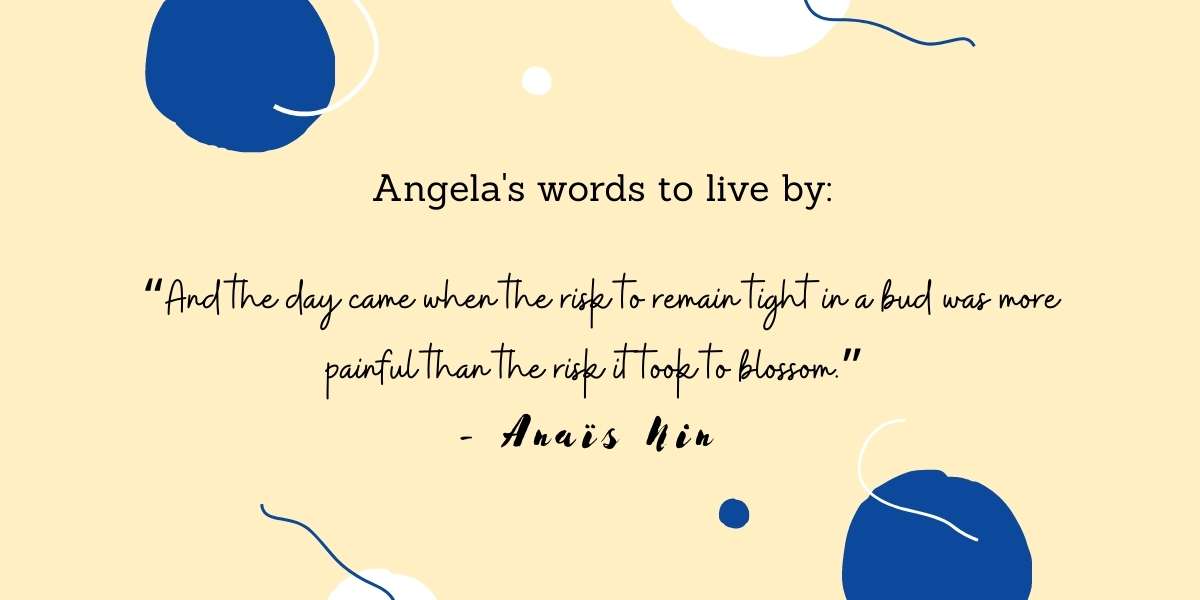 Since creating Womxn & Audio, the feedback from the community has been one of empowerment and inclusion. Angela says, "I was inspired to address the issues of womxn, non-binary and BIPOC representation in audio engineering. To hear the community not only feels empowered but has a safe environment to learn in has been encouraging. My hope is that the students are inspired to learn something they did not think possible."  
Angela will be teaching Audio Engineering: ProTools 101 & 102 (DAW) and Women and Mythology this quarter. Classes begin at the end of this month so be sure to register early! 
Her biggest piece of advice to students; "Don't be afraid to reach out to others and to learn from their experience. I wouldn't be here without other womxn in the scene who were willing to help me along the way." 
To view all Winter Quarter Audio Engineering classes click here.  
---
#continuingeducation #learnatnorth #education #students #audioengineering #enrichmentclasses #artclasses #artclasses #fitnessclasses #cookingclasses #bakingclasses #homeclasses #gardenclasses #languageclasses #professionalclasses #audioengineeringclasses #careeradvancement #careerskills #continuingeducation #learnatnorth #audioengineer #womxn #womaninengineering