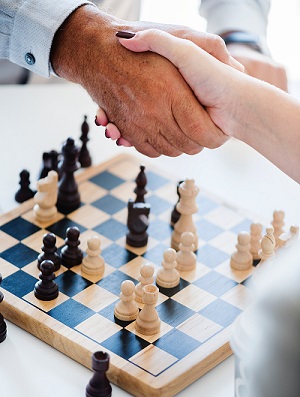 Intro to Chess: Exercising Your Brain instructor Cary Ray Easterday has a profound love of the game, with roots that stretch back to his early childhood. "My chess experience began as a child growing up in the rolling hills of Appalachia in western Maryland," he recalls. "I had an active imagination and loved playing board games like checkers and Stratego with family.  After I became the 'family champion' in those games, my dad brought home a chess set and taught me how to move the pieces.  He won those first few games, but he inspired my first great chess challenge...beating my dad!  I read some chess books at the public library, joined my Middle School chess team, and eventually achieved that first goal."
Beyond defeating his father, Easterday says he was motivated to explore chess thanks to his own competitive nature and the encouragement of his school chess coach. However, he could not foresee the profound impact the comradery discovered upon joining the chess team would have upon his life.
"Soon after joining my school chess team, I found out we were part of a larger league," Easterday recalls. "I had an opportunity to travel and compete with other schools, which was pretty exciting for a young kid.  However, I also discovered that my team had a history of struggling at or near the bottom of the league.  And then, like a fairytale, something amazing happened to our team over the next seven years  – we improved together, quickly rose in the ranks, became a top competitor, and won several league titles."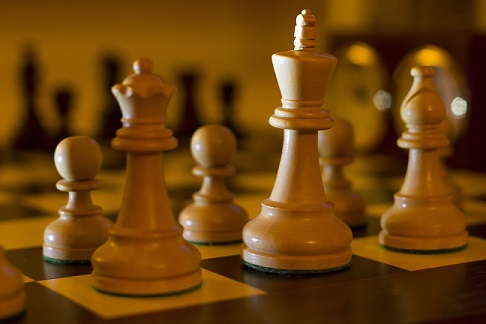 At the Maryland State Scholastic Chess Championships in 1985 Easterday's was a dark horse team that seemed to appear spontaneously from the rural hinterlands to blindside the competition. "I seriously doubted that anyone at that tournament had ever heard of our little school in western Maryland much less that we had a chess program, and then…we proceeded to beat everyone.  Everyone.  It was a dream come true for all of us!  Yes, I am proud of my personal accomplishments at this time (i.e., best player or second best player on those teams for most of that time), but I was most proud that our team kept rising to those challenges.  It was very inspiring!" Easterday's team took the Maryland State Scholastic Chess Championships in 1985 along with the state title.
Following school, Easterday's fascination with chess never waned, but other aspects of life took priority. "After high school, I lived life and played the occasional chess pickup games with friends and family.  Most of my professional career has been spent teaching geology, oceanography, and other natural sciences to students of all ages at colleges, universities, museums, parks, and special events.  I love my family, science, teaching, history, chess, music, photography, and martial arts. These are my passions."
The lessons learned from playing chess as a young person had a profound impact on how Easterday came to see the world. "Like an athlete experiencing the joy of a healthy body, chess enhances the joy of a healthy mind," he says. "I think chess helps me to think critically, enhances my awareness of interconnections, and only enriches my excitement for the world!  Chess keeps my mind active, asking courageous questions, seeking deeper answers, researching, considering alternative ideas, seeing and appreciating the beauty in the world with a sharper mind, and valuing ideas supported by evidence."
Easterday sees chess as a series of interlaced and ever-changing logic puzzles taking place between two players. "(It's) beautifully disguised as a board game," he says. "Players are constantly challenging each other with new ideas and new tricks, so problem-solving is central to the game. Chess exercises the mind…like yoga, aerobics, sports, and martial arts exercise the muscles of the body.  In particular, chess players learn to concentrate, plan ahead, and anticipate future events, which are critical skills in almost every daily activity, such as finishing the 'big project' at work/school, figuring out what to wear each day, what to eat, who to see, where to travel, and how to get there."
Beyond being a game of strategy that enhances problem solving skills, playing chess has multiple mental health benefits. "Based on what I've researched, the brain physically changes while learning," says Easterday. "Existing neural connections are activated and new connections (dendrites) are formed during the learning process.  Memory recall improves as these connections grow and intertwine. Concentration is a skill that chess players improve as they play more and more games."
It seems only natural that Easterday would ultimately take his predilection for chess, teaching and community to the next level by establishing a learning space for chess players. "In May 2018, I created a small business, Orangutan Chess Academy, to teach chess to students of all ages in the Seattle Metropolitan area," he says.  "I named my business 'Orangutan' for three reasons: 1) To honor a favorite childhood chess opening called the Orang-Utan (also known as the Sokolsky or Polish), 2) My teaching philosophy is to make learning as fun as possible and the orangutan symbol epitomizes that spirit, and 3) My business is located near a population of orangutans at the Woodland Park Zoo.  Teaching chess professionally is a wonderful experience, and business has been growing ever since I started!"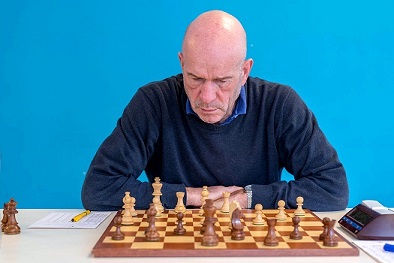 Easterday says students interested in joining Intro to Chess: Exercising Your Brain need no prior experience with the game to take part. "I teach chess with puzzles and challenges, which can be solved individually and as a team to build a common ground," he says. "I encourage experienced players to mentor newer players. I encourage everyone to prepare for class, ask questions, play games, make mistakes, and play people who are better than they are because these are all wonderful ways we all learn!  I also encourage (but do not require) students to participate in outside chess tournaments individually and in teams, so that they help each other grow as players."
Easterday says the questions are what he most looks forward to when he starts a class. "That is how I measure their individual progress.  As students prepare, play, and think more about topics, their questions become deeper and deeper.  It is a very rewarding to hear those deep questions."
However, Easterday says the most validating instructor moment comes when he is witness to a student's "Aha!" moment. "(That's) when the different elements of the class suddenly come together in their minds and it all makes sense.  In geology and oceanography classes, the "Aha!" moment is when students see the world completely differently from when they started class.  In chess, the "Aha!" moment is when strategy, tactics, pawn structures, openings, traps, and combinations come together in the student's mind and their game suddenly jumps to the next level.  They are all excited and I am, too."
There are numerous things Easterday looks forward to students taking away from his class, but confidence in playing and enthusiasm for all chess has to offer are key. "Most students in my class will only play chess recreationally and that is fine.  I want to keep it fun for them.  If a student wants to go further in chess, then I want them to have a solid foundation and know how to take those next steps."
Learn more about Intro to Chess: Exercising Your Brain.
Photo credit #1: 10 Day Review_cc_2.0
Photo credit #2: Darren McEvilly_cc_2.0
Photo credit #3: Frans Peeters_cc_2.0