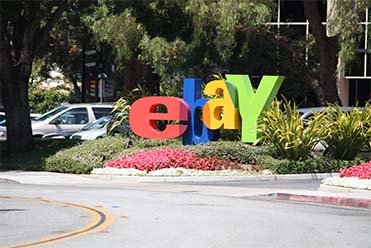 Sell It on eBay! Instructor Cindy Shebley is a bit of a pioneer. She first discovered the world-famous online marketplace shortly after its inception in 1995 and from that point forward has refined her seller's skills in tandem with the company's evolution.
Shebley didn't come to the virtual marketplace cold, but had several years' experience running a brick-and-mortar establishment. "At the time, my partner and I had a small shop in Ballard," she recalls. "We had some inventory in our stock room that didn't sell locally. Not long after my first few auction victories I decided to try my hand at selling them on eBay. Those dusty items quickly sold to buyers all over the world. Life and careers change and mine took a few turns. In 2005 I decided to turn selling on eBay into a full time business."
Once a seller of items aimed at a particular interest area, Shebley, not unlike many dealers, became something of a forager. "I've tried (selling) a mix of many different things," she says. "These days you could say I specialize in second hand items. But, I do not rule out selling anything as long as it fits my criteria. When looking for an item to resell on eBay, I try to purchase things that I can buy cheaply enough to sell at a profit AND that someone WANTS to buy."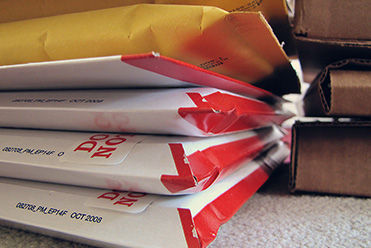 Shebley says if you plan to make a regular business of eBay, it's beneficial to have a passion for the niche you carve out for yourself. "Enjoying your product line keeps the day-to-day routine from getting too monotonous," she says. "However, if you simply want to supplement your income, or are trying to downsize, then you may want to look around your house for inventory."
When building an inventory, Shebley recommends selling inexpensive items. "(Start) possibly with a brand name—items that are easy to pack and ship. Keep the first few sales as simple as possible while you get the process worked out. Keeping it simple as you start will reduce the stress while you build success."
The eBay marketplace has seen a tremendous amount of evolution in functionality and convenience over the years. "I don't even know where to begin describing the changes and growth I've seen," says Shebley. "eBay's founder, Pierre Odmidyar, was a pioneer when he first implemented a feedback system shortly after the site was created. He provided a tool people could use to safely transact business with complete strangers on the web." This feedback tool has not remained a static one, but has experienced an ongoing process of refinement.
Early on, a successful seller of merit was one who took this feedback exchange as a reflection of their professional integrity. "Believe me, we eBayers took feedback very, very seriously," says Shebley. "One negative feedback was considered an ugly mark against a seller's reputation. Thank goodness, that's evolved."
Presently, eBay has done away with the tit-for-tat feedback process in order to stave off retaliatory actions on the part of both buyers and sellers. Sellers may no longer leave negative feedback for a buyer and must seek mediation or file a complaint directly with eBay. The process is not without its critics.
Indeed, there was a time when the eBay community's self-policing policies came with a tremendous downside akin to Cowboy Justice. "Several years ago I purchased a photo backdrop on eBay," Shebley recalls.  "When it arrived it was the wrong one! When I contacted the seller about it he didn't respond for days. Once he did, he told me I was mistaken and would not take the item back. And, if I pursued the issue he'd leave me negative feedback."
"Understanding a buyer's expectations and desires and balancing it with the right products, price and service takes an exceptional amount of insight," says Shebley. "Done correctly it's a win/win for the buy and seller. To purchase an item a buyer needs more than motivation and the money—they have to have security. I think if you look at eBay's, policies they are focused on providing both the buyer and the seller a safe marketplace."
Shebley says she is more concerned with the shifting legalities pertaining to selling online. "I worry more about what the local and federal governments have in store for online sellers more than eBay fine tuning its policies," she says. "As a seller (or buyer for that matter) a change in the tax code and more regulations will have a much bigger influence on a level playing field than eBay extending its return policy or changing how feedback works."
EBay's institution of a dedicated payment system was a great leap forward for the online marketplace. "In the beginning most buyers had to mail a check or money order for their purchases. Can you imagine? Once eBay partnered with PayPal they provided a secure and efficient method of payment. Then there was explosive growth." Now a separate entity from eBay, PayPal stands as one of the largest internet payment companies.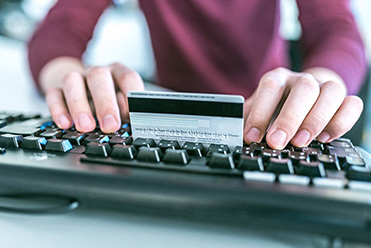 Shebley says once sellers gained confidence in using PayPal, the playing field shifted again and with it came a new psychology for doing business. "Along came Smartphones and Tablets. Now, nearly 45% of my sales are from a user on a mobile device. Many sellers who have been on the site for years are still trying to get used to the new mobile buyer. I think someone on a mobile device reads less about the item, looks more quickly at the photos, and clicks the buy button, or moves on, faster than ever. Sellers are constantly re-working how to target the crucial information that buyers need to make a purchase decision while the technology is rapidly changing and evolving."
Any marketplace thrives on competition and eBay is no different. Of late, companies like Etsy, Amazon and Bonanza have sought to capitalize on the growing consumer base. However, as eBay is such a massive resource for goods and services, new online selling platforms need to be more specialized in order to stand out. "If I was thinking of expanding my business I would most definitely be doing more 'multichannel' selling," says Shebley. "For new, commodity items I'd suggest taking advantage of Amazon's Fulfillment (FBA). If you have the right product, Amazon will help you rocket your sales. If you love vintage or are more of a craftsman you simply can't beat the Esty community. And, Bonanza—another Northwest company—with a great support staff and lots of very cutting edge selling tools. It is another venue to expand into if you are looking for more online independence."
For her part, Shebley says eBay is the best platform for her purposes and plans to stick with it primarily because it simply offers more selling freedom. "For the most part I can choose my own schedule and put my store on vacation mode when I need a break," she says. "A good example was when my partner was diagnosed with cancer last year. I was able to be there for the chemo, radiation, hospital and multiple doctor appointments while still running a business. eBay's mobile app helped me take orders and answer buyer questions while I was away from my computer.  Having that kind of freedom keeps me loyal to eBay."
Learn more about Sell It on Ebay!
Photo credit #1: Denis Sweeney_cc_2.0
Photo credit #2: lisaclarke_cc_2.0
Photo credit #3: Алексей М_cc_2.0