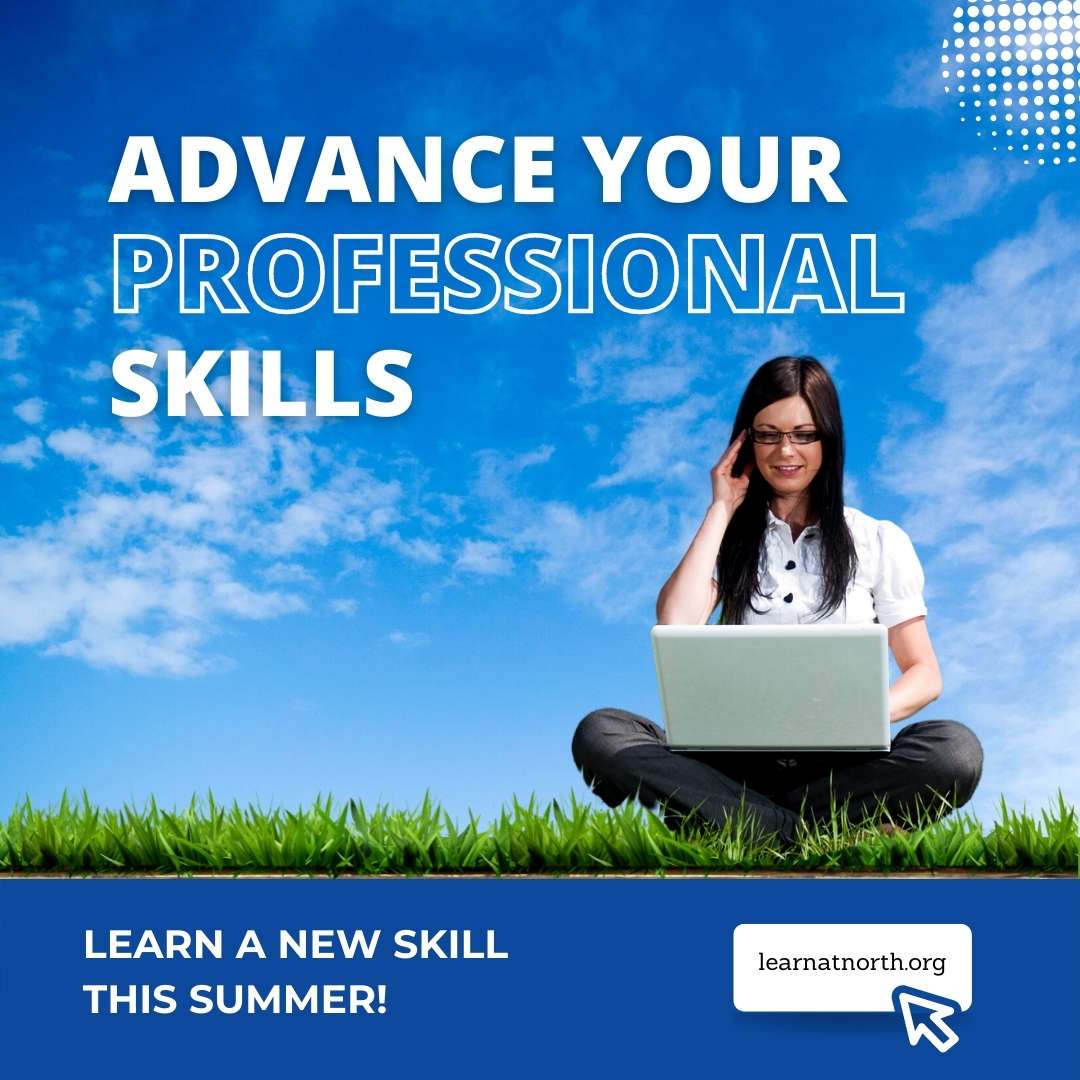 Adult Family Home | Arts | Computer | Enrichment | Fitness | Food | Home & Garden | Language | Professional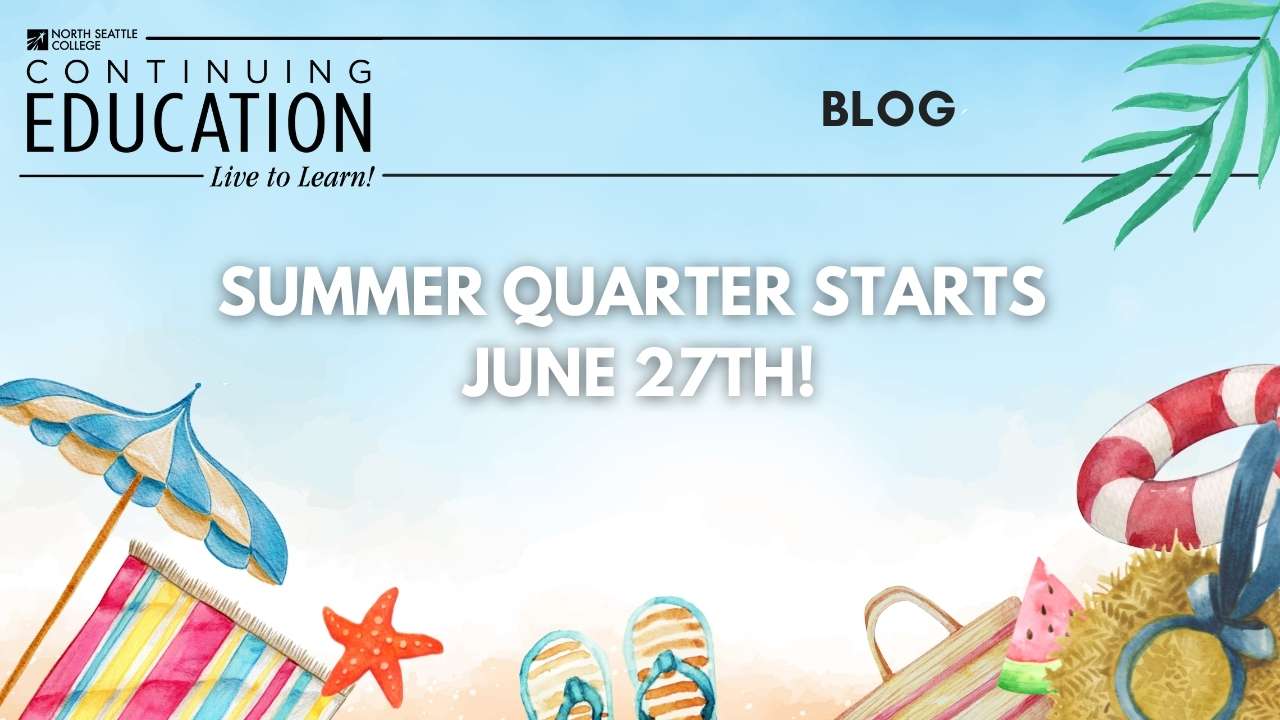 Looking to learn a new skill this summer? Summer quarter officially kicks off Monday, June 27th. Check out these professional classes being offered. Registration is open, reserve your seat today!
Be sure to visit our course catalog online for all classes being offered.
Introduction to Social Media
Dates: 7/5/2022 - 7/19/2022

Are you an entrepreneur or small business owner with social media accounts but feel overwhelmed when it comes to using them? Or perhaps you are a marketing professional looking to add a new skill set. Navigating social media can seem mind-boggling. We will focus primarily on Instagram and explore how your posts can be simultaneously leveraged with other platforms. We will discuss how to use social media in an effective, simplified manner to achieve your small business objectives. We will also touch on how to create consistency across your web and social media presence. This is a hands-on live Zoom class. Replay's will be available for reviewing.#seeyouthere
Cómo Prepararse para Hablar en Público
Dates: 7/12/2022 - 7/26/2022

¿Se pone muy nervioso al hablar en público?¿Ha sido invitado a dar una presentación, pero no tiene idea de cómo comenzar a prepararse? Entonces, este curso está diseñado para usted! Aprenda a mejorar sus técnicas de oratoria, a manejar el nerviosismo al hablar y a conectar en un nivel más profundo con su audiencia. En este curso los participantes aprenden a presentar con más confianza, reciben herramientas para mejorar su dicción, estructurar una presentación efectivamente y tienen la oportunidad de practicar y recibir retroalimentación sobre sus presentaciones. This is a Spanish language Public Speaking class.
Intro to Audiobook Narration and Production at Home
Dates: 7/14/2022 - 8/11/2022

Audiobooks are the fastest growing format in book publishing, and nowadays, most audiobooks are recorded in home studios! Whether you are an author who wants to narrate your own audiobook, or an actor that aspires to become a freelance narrator/ producer, this class will cover everything you need to get started narrating, engineering, and producing audiobooks, as well as some great tips on finding paid work as an audiobook narrator. For this class, you will need a desktop or laptop computer with the ability to download audio recording/ editing software such as Audacity (free), as well as a separate tablet OR smartphone, a microphone, a quiet, non-echoey space, and the willingness to learn.
Marketing Workflow & Content Strategy
Dates: 7/26/2022 - 8/18/2022

Time is money whether you are a professional or a small businesses owner. In this eight-week class you will learn how to effectively streamline your marketing process. This is a hands-on class where you will collaborate with other professionals and small business owners. By the end of class, you will be able to generate quality content, create marketing and social media graphics with ease, create short marketing videos and have an effective workflow process, including a content plan and automated workflow process. Workbook is included in class fee. Familiarity with social media platforms required. Must have at least one social media account in place to participate in the automation portion of the class. This is a great class for marketing and content professionals looking to increase their skill set as well as small business looking to establish a marketing workflow and content strategy plan.
---
Have a Class Idea? Interested in Teaching for Us? 
Do you have an idea for a Continuing Education class you'd like to see offered?  How about a class you'd like to teach?

Now is your chance. 
Click here to share your idea with us! Click here to submit your class proposal.
---
#continuingeducation #learnatnorth #enrichment #enrichmentclasses #education #continuingeducation #lifelonglearning #career #professionaldevelopment #artclasses #audioengineering #cookingclasses #paintingclasses #ceramicclasses #natureclasses #marketingclasses #socialmediaclasses #languageclasses #homeclasses #interiordesignclasses #cakedecoratingclasses #fitnessclasses #yogaclass #taichiclass #danceclass #investmentclasses #writingclasses #cameraclasses #improvclass #paintingclass #collageclass #oilpaintingclass #dancingclasses #fitnessclasses