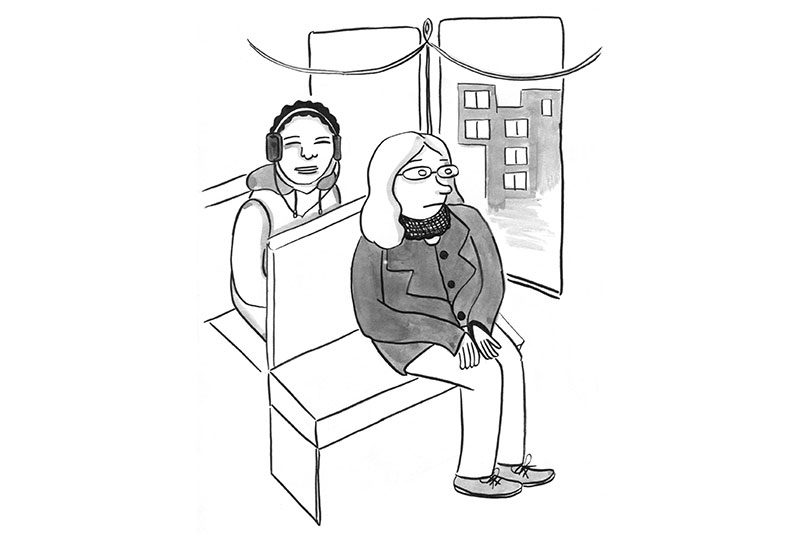 Comics are a far more versatile medium for creative self-expression than we have been led to believe. Once a space dominated by superheroes and male power fantasies, of late comics have become a sounding board for people of all walks of life. In particular, comics have proven to be an ideal tool for artists of any caliber to tell their personal stories—precisely what cartoonist Kelly Froh looks forward to sharing in her class, Comics Memoir.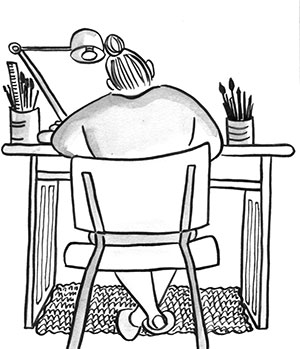 As a natural storyteller, Froh was never far from paper and pen, but it did not occur to her to translate her thoughts and experiences into words and pictures until her early 20s. "That's when I discovered alternative comics," she recalls. "Superhero comics never appealed to me, though I did like the newspaper comic strips Luann and The Lockhorns. I wanted to tell stories about dating disasters and other life experiences I thought were funny or tragic."
Froh's desire to express herself through comics led to numerous personal and creative discoveries, particularly when it came to the hands-on process of making your own comics. "It was a shaky but enthusiastic start for me to make my own mini-comics," she says. "My first comics were nonsensically cross-hatched (to the point of ugliness) and just badly drawn with rushed story pacing."
As fate would have it, Froh's nascent storytelling abilities blossomed during Seattle's small press, xerox and 'zine boom of the early 1990s. No self-respecting record store or skateboard shop in the Emerald City could hold their head up without a corner rack stocked with handmade comics and Froh was right there in the thick of it. "Mini-comics and photocopy/DIY culture was addicting, and it's something I stuck with and got better at," she recalls.  "Even now that I have paid to have a comic printed and perfect bound, I never want to stop making my own pieces with a photocopier and long-arm stapler."
In joining Seattle's small press community, Froh came in contact with numerous like-minded artists and in 2011 she, along with Eroyn Franklin, Martine Workman, and Jenny Gialenes co-founded the Short Run Comix and Art Festival. "The 2019 festival just concluded a few weeks ago and featured over 240 artists with 4,200 people attending in just over 7 hours. It was a great success and a joyous community celebration of small press."
In her role as Short Run executive director, Froh has watched the festival evolve beyond the expectations of her and the original co-founders. "When we started the festival in 2011, it was a lot smaller, and volunteer-run," she says. "We had to grow quite fast, and co-founders dropped out when other opportunities arose in their lives. Short Run had to become a 501(c)3 nonprofit in order to qualify to receive grants. This move allowed us to pay ourselves as organizers, add other programs outside of the festival, invite international guests, and grow the festival to meet audience demand. We are now at Fisher Pavilion at Seattle Center, and we hope we can stay there in the future."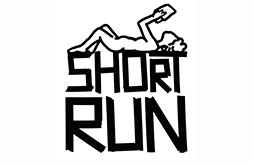 It's no great stretch to say that a creative community event like Short Run and local publishers like Fantagraphics Books did much to push the evolution of comics, paving the way for a greater range of creative voices. "Though I read many, many graphic novels and comics every year, the ones I keep, and that are precious to me, are often comic memoirs written and drawn by women," says Froh. "I love stories I can relate to, or that make me feel something."
In leading students to discover new avenues of creative self-expression, Froh also found opportunity to crusade for alternative comics. "I love introducing the comics medium to people who grew up thinking that comics, or comic books, were just about superheroes, and just for boys," she says. "It's so wide open now, and some of the best comics out there are made by [those] who completely bypassed comics' superhero history and instead use the form and language to tell their personal stories. I believe the best comics are rooted in lived experience, so I look forward to hearing the students' stories and helping them to translate them into comics."
As a seasoned teaching artist, Froh's talents reach beyond words and pictures while informing her own work on multiple levels. "Though comics are my main medium and interest, I have been teaching painting and linoleum block printmaking to older adults age 55+ with Seniors Creating Art the past 5 years," she says. "I pitched a Comics Memoir class to them and taught my first 8-week session at Des Moines Senior Activity Center. I have since taught the class at libraries all over King County."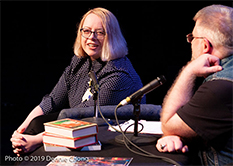 Early in her teaching career, Froh was overjoyed to discover the amount of inspiration she received from her senior students. "I especially like working with older adults because they have a lot of lived experience to draw from," she says. "I'm always surprised what stories they choose to focus on, sometimes they will choose what seems like a simple moment in time, but then you realize it was life-defining, or an important turning point."
What kind of drawing experience does one need to join Comics Memoir? "None," says Froh. "We'll be picking up where most people left off, with the natural drawing ability that you are born with and used without self-deprecation when you were a child. All I ask is that no one say, 'I can't draw', or 'I can't even draw a stick figure'. Just show up with an open mind and a smidge of enthusiasm for trying new things."
Learn more about Comics Memoir.
Learn more about Kelly Froh by visiting her website.
 
Listen to a podcast interview with Kelly Froh conducted by CE Marketing Specialist, Cole Hornaday recorded at The Panel Jumper **LIVE**.