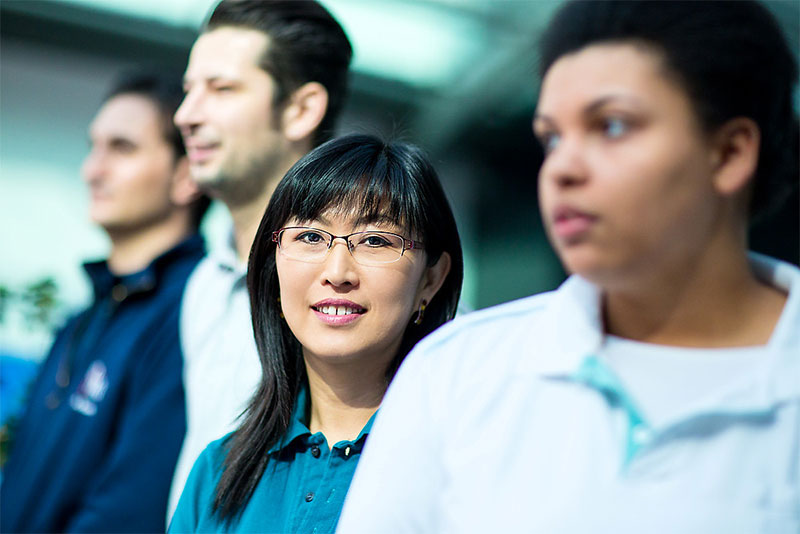 Diversity is vital. We find strength in our differences because our contrasting qualities shine a light on those places we harbor room for growth. Growth and change can be both beautiful and terrifying and embracing the new requires great resilience and tremendous personal strength. When we seek out opportunity to share what makes us special, we lift up one another.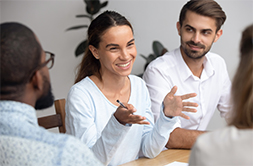 As an organization devoted to lifelong learning and personal growth, Continuing Education seeks to maintain a safe space devoted to equity, diversity and inclusion. Below are some of CE's winter quarter classes created to help transform the way we see ourselves and contribute to the greater community.
In Christina Chang's class, Race and You: For Your Consideration, students explore diversity, equity and inclusion as it applies to their own values, beliefs and biases. Working with two frameworks, Hollins's Cultural Competence and Singleton's Norms for Courageous Conversations, students will seek a deeper engagement with their own values, belief systems, biases and attitude toward others. In addition, they'll gain valuable insight into the destructive systems of race and privilege at work in America and how we can work against them.
"Christina had some very thought-provoking and interesting exercises, assignments and class materials for us," says student, Janet S. "I like how she mixed up the class with some presentation, examples, resources, paired up discussion, small group exercises and discussion and history. The class was 9 or 10 students and felt very intimate and open. Christina created and maintained a safe and compassionate learning environment for a difficult and emotional subject. The other people in the class made the experience rich and informative. We all learned so much from each other." 
Taught by Women's Studies scholar Angela Sells, Women and Mythology is an exploration of female narratives both mythic and modern as experienced through different forms of storytelling, ranging from Greek goddesses and folktales to film and poetry. Students can look forward to immersing themselves in the literary, psychological, spiritual and cultural significance of an array of female-centric mythological narratives, images and historical persons.
"I have learned so much in this class! I honestly feel enriched and inspired," said student Maya H. "I am very grateful to have been introduced to these amazing, strong women and to have heard their stories. Angela Sells was a great instructor and shared so much rich knowledge in such a comprehensible and vivid way by drawing a line from the past to the present!"
Veteran social dance teacher MaryLee Lykes sees her dance floor as an inclusive space and plans to demonstrate this with her new class, Queer-Friendly Swing & Western Two-Step Dance. We welcome the entire LGBTQ+ community to explore the basics of partner dancing with fun moves and combinations. Explore swing, Western Two-Step, salsa and cha-cha while finding the similarities between these unique dance forms. This is a queer-centered dance class, but anyone can attend. No previous experience or partner required.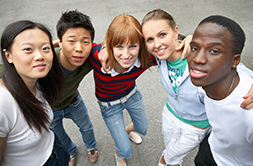 Lykes is well-known for her warm and generous teaching style that make her classes a success. "[She] is consistently enthusiastic, patient, and just was such a joy to be around for the hour of the class. And she really can teach beginners to dance better than anyone!" says Stefan J. Student Pamela S. supports this claim, "A fabulous instructor who makes sure everyone feels comfortable and learns regardless of their ability level."
Instructor D'Andre Fisher serves in the inaugural role of Associate Vice President for Equity, Diversity, and Inclusion at North Seattle College. In addition to assisting the Seattle Colleges to establish and monitor equity and inclusion goals, Fisher will offer Gender and Social Identity Theories. Developed to help create a shared understanding of how gender is shaped by families, friends, society and the media, Gender and Social Identity Theories will help students explore how a person's concept of self is determined by social groups.
"I believe the work of Gender and Social Identity Theories matters because race and inequities continue to matter in our country," says Fisher "I believe this work is transformative, and is everyone's responsibility. We do this work for societal change and for the improvement of the quality of life for all citizens."
After years of participating and leading her devised theater projects all over the world, Sophe Friedman brought her talent and experience to CE by offering Using Devised Theater as Catalyst for Social Change. More than a just theatre class, Devised Theater is a unique way for an ensemble to connect, share experiences and bring awareness to an issue. "In the current state of our world I see disparity, discrimination, and injustice around us constantly," says Friedman. "I wanted to find a way where I can feel like I am providing a space to try to create some justice in our society. I firmly believe theatre is the most powerful tool to educate and to really experience others' lived experiences. I hope my students walk away from this class feeling heard for their beliefs. I also want my students to feel that not only have we discussed topics that are important to them, but created a piece that provides awareness to others."
Offering innovative and inclusive classes is essential to maintaining a sustainable education program and a stronger community. Please consider joining us as we strive to be more, see more and create safe spaces to learn and grow at Continuing Education.
Photo credit: Richard Wesner