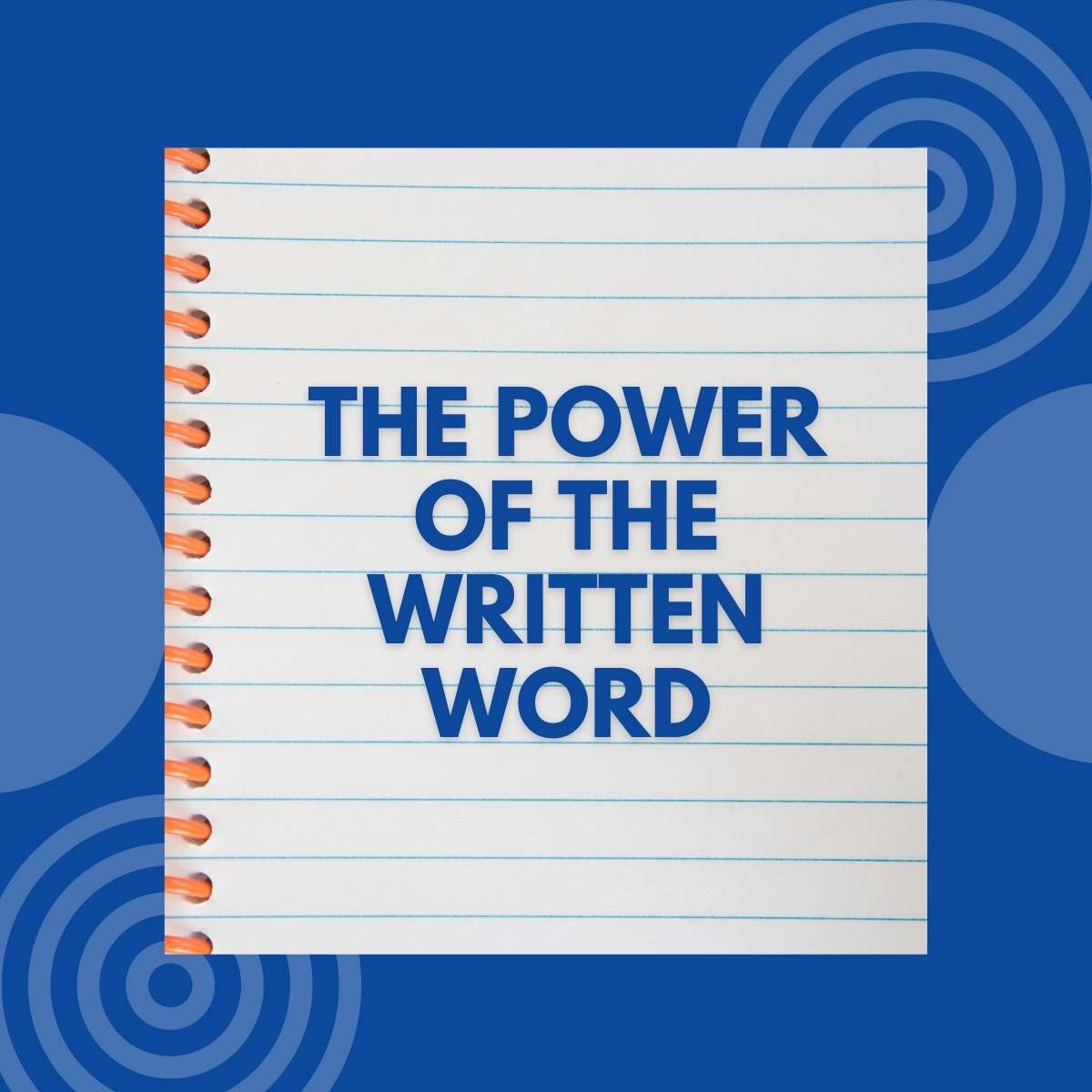 Adult Family Home | Arts | Computer | Enrichment | Fitness | Food & Wine | Home & Garden | Language | Professional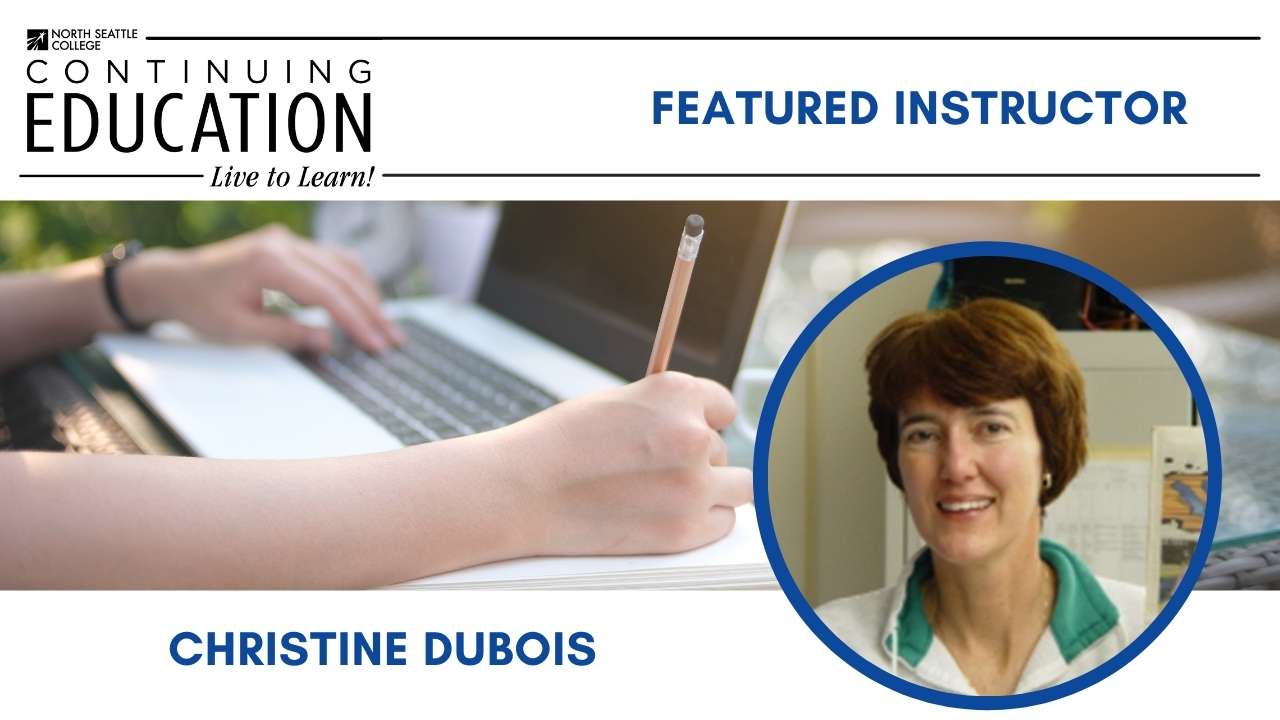 For many, writing can be a challenge. Like any skill it takes time to develop. You need to learn skills like arranging your ideas, writing rough drafts, and learning how to edit for conciseness. When it comes to writing nonfiction, Continuing Education at North Seattle College instructor Christine Dubois says that your writing should be clear, concise, and personal. 
Dubois has been teaching nonfiction at North Seattle College for more than 20 years. She is an award-winning writer and editor who has published more than 500 articles in 45 different magazines and newspapers. "They say write what you know. And teach what you know makes sense, too. Writing is something I know about from my own experience," says Dubois. One of her favorite things about teaching Continuing Education classes at North is the magic that happens when people share their writing. She also loves it when students contact her later to say they've been published or that improving their writing skills opened up new opportunities for them at work.  
The internet may have changed the form in which words are delivered but the need to write effectively hasn't. Dubois was quick to adapt her class offerings for the digital age. The explosion of content creators, bloggers and freelance writers has made her classes more popular than ever. We live in a society where content creation is the name of the game and writing skills are in high demand. Gone are the days when teaching how to write and sell magazine articles was the only focus for Dubois. While her classes still focus on basic writing skills, she helps aspiring writers, self-publishers and entrepreneurs write everything from memoirs to publishing their own ebooks. "Good writing skills are an asset in almost any career", says Dubois.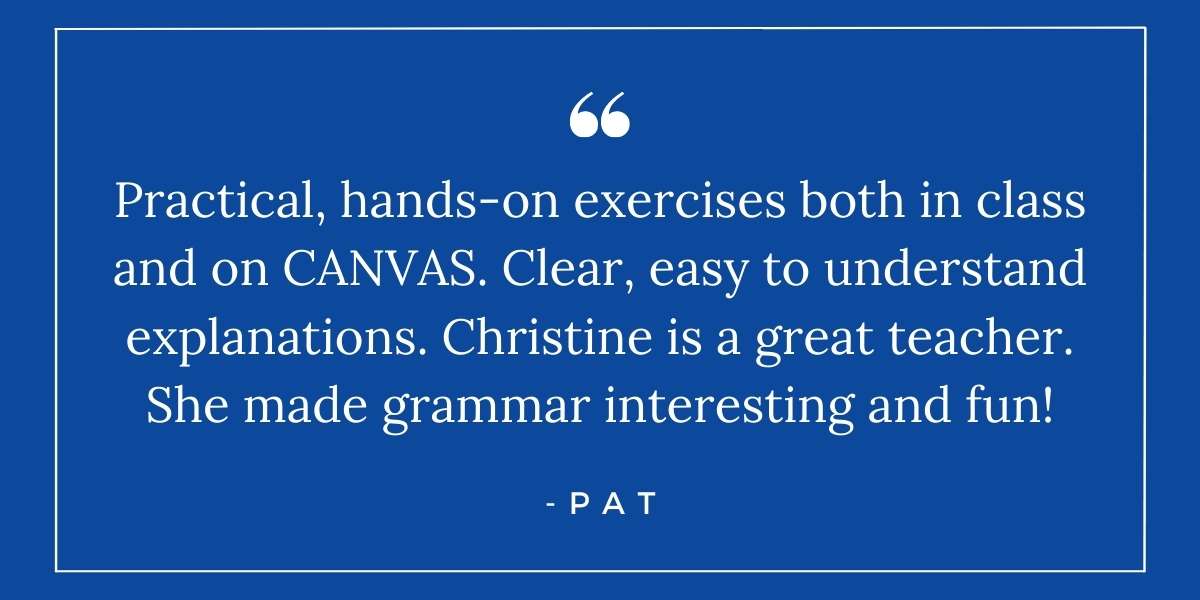 Writing is Dubois' life. She's always worked as a writer/editor and when it comes to writing she has three principles to live by: 1. If it's not clear, it's not communicating. 2. People are overloaded with information, so get to the point. 3. You don't want your writing to sound like it came from a computer. Don't be afraid to add a personal touch.  
Her hope for students taking her classes is that they will walk away with the joy of writing and the power of the written word to touch hearts and minds.  
Don't miss out on Dubois's Easy Steps to Great Grammar class this quarter, details below.
Easy Steps to Great Grammar
Date: Feb 28, 2022, to Mar 14, 2022
Time: 6:30 pm to 8:00 pm
Register Now!
---
#zoomclasses #continuingeducation #learnatnorth #enrichment #writing #writingclass #enrichmentclasses #education #career #professionaldevelopment