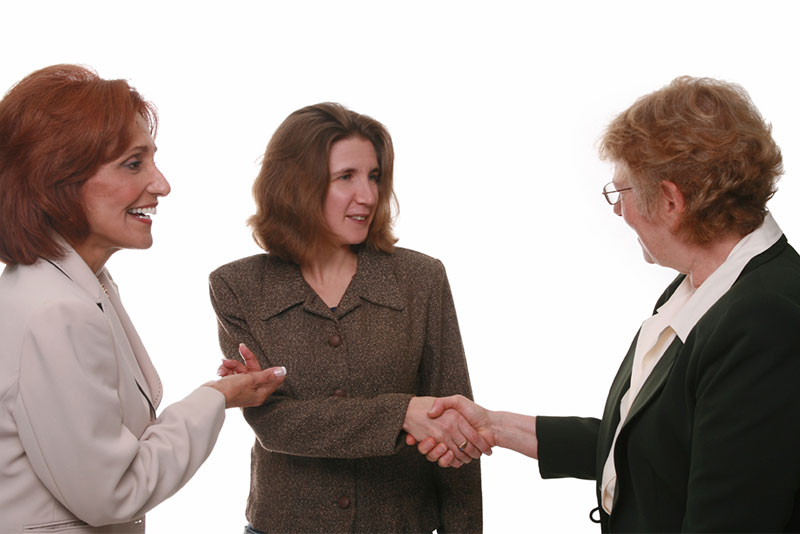 Leadership for Women instructor Gayle Johnson has led, taught and counseled people in ways to advocate for themselves in leadership roles for over 25 years. In managing literally hundreds of people, Johnson found that success in preparing others to effectively lead rested on her ability to know when to lead, when to lift others and when to step out of the way. "As a leader, I always believed it is my job to help others grow and be the best they can be," she says. "As a leader, I have also been a mentor and coach. I have helped others understand their value to the team and the organization, provided constructive criticism, coached them on how to handle challenging situations, helped them develop a vision for themselves and map out how to move toward that vision."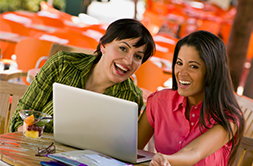 According to Johnson, establishing an environment where female leaders in particular are able to raise their visibility among decision makers is crucial. Johnson believes creating this kind of leadership space starts with a values-based model. "I would describe a values-based leadership as leading people and making decisions based on your core values," she says. "For example, one of my key values is respect. I lead from a place of respecting others. This value has led me to be an inclusive leader because I focus on respecting people, respecting their voices, respecting the fact that everyone brings something to the workplace. In my professional development trainings with leaders, I have them create a values-based leadership mission statement.  The mission statement grounds leaders in who they are, how they show up to others, and helps them make decisions that allow them to sleep well at night."
Many of Johnson's core leadership beliefs stem from early learning opportunities. One in particular taught her a great deal about negotiating difficult situations that may not be destined for a positive outcome. "I remember taking on a leadership role where I thought my skills in emotional intelligence, building positive relationships, listening and considering other's opinions could bring a fractured department together," she says. "After several months in the position I realized that no matter what my skill level was as a leader, and no matter how much respect and empathy I had for the individuals in my department, their grief from losing a leader they loved, and their inflexibility in working with me as their new leader, undercut everything I was trying to do.  I had to come to grips with the fact that I might not be a good fit for this team, and I might need to leave.  Well, the day came where the reality was staring me in the face, I was not a good fit and I resigned from the organization."
A crucial aspect of leadership is the ability to constructively self-evaluate—a skill that turned this early managerial experience into a priceless learning opportunity for Johnson. "I had two options, I could look at this experience as a failure or as an experience to learn from. I chose the latter," she recalls. "At the end of the day, leaders have to be honest with themselves and make hard choices. In this particular situation, I had to make a hard decision which was to resign, but I thought it would be best for the team and the organization.  In the end, after I left, many of the people in the department resigned."
Unfortunately, this story concludes with Johnson's resignation, but her choice was made for the greater good and created an opportunity for her personal and professional growth. Johnson discovered that for all her skills and experience, she found a tragic lack of support from the preexisting work culture—counterproductive elements many women often encounter in a new work environment.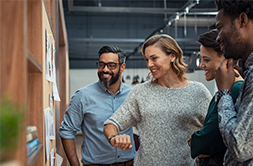 Needless to say, the challenges facing women in leadership positions are numerous. According to Johnson, many of those challenges stem from divergent communication styles drawn along gender lines. "Often [a woman's] comments are not taken as seriously as a male counterpart and women are held to a higher standard. Female leaders are seldom able to show up as themselves," says Johnson. "If women become passionate about something, then they are seen as an 'emotional' person, where a man can yell and be seen as asserting his power. Additionally, women in leadership positions don't always know how to play the game of building alliances with the leaders who can advocate for them, much of that is because women are not as comfortable in promoting themselves."
In a male-dominated workplace, the advantages of female leadership are often sidelined. Johnson seeks to identify and explore leadership skills unique to women with an eye toward improving productivity and promoting a healthy workplace culture.  "Having women leaders creates diversity of thought, which equals better problem solving," she says. "When you have women at the table, they are skilled at asking questions that could help with better problem solving. Female leaders are more trusted and they make great mentors. When staff feel they can trust their leader and their leader can mentor them, staff will be more satisfied in their positions, more fulfilled and more productive.  And women are more willing to work collaboratively and bring more people to the table to get the best results for their team and the organization."
Johnson also notes that, by and large, female leaders find benefits in collaboration and establishing a common ground in the workplace. "They are more open to encourage and share power and information while being transparent," she says. "They listen better, and are strong communicators and they are more emotionally intelligent. All of these skills are so important to be an effective leader and most women innately have these skills."   
Through Leadership for Women Johnson plans to address the many double-standards women face in the workplace while exploring how one might shape their unique attributes into tools for success. Johnson plans to facilitate this by bringing several female leaders to the table. "I am planning to have a panel of women in leadership positions to provide information produced by key research organizations. We'll discuss the challenges women face in leadership positions and invite the students to ask them questions."
More than anything, Johnson hopes those attending Leadership for Women will leave class with a greater understanding of how women can attain leadership positions while remaining true to themselves. "I would like the students to take away that women make great leaders, that there are strategies they need to excel as a leader, to understand how to promote themselves with confidence, how to be their own advocate and to stay to true to self."
Learn more about Leadership for Women.