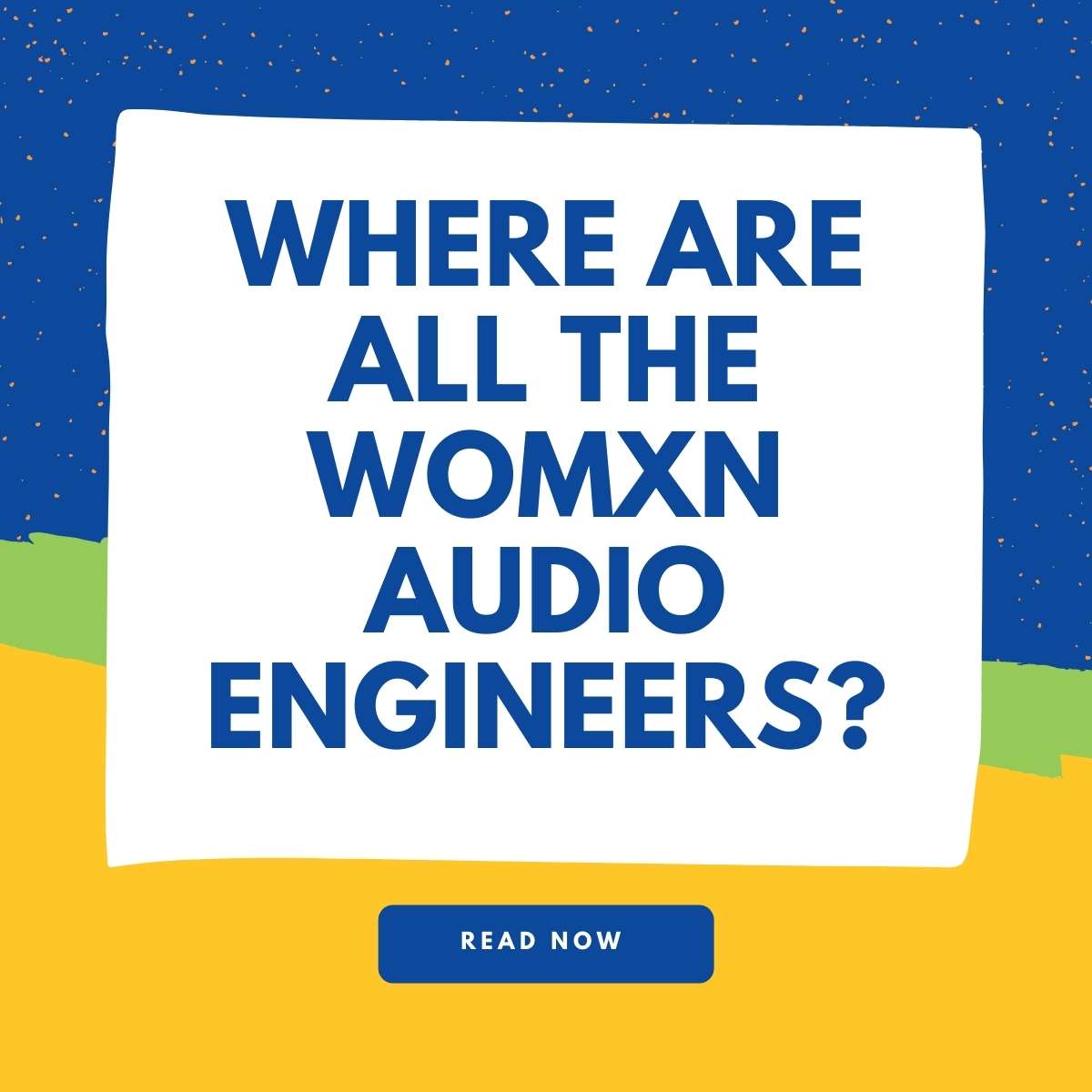 Adult Family Home | Arts | Computer | Enrichment | Fitness | Food & Wine | Home & Garden | Language | Professional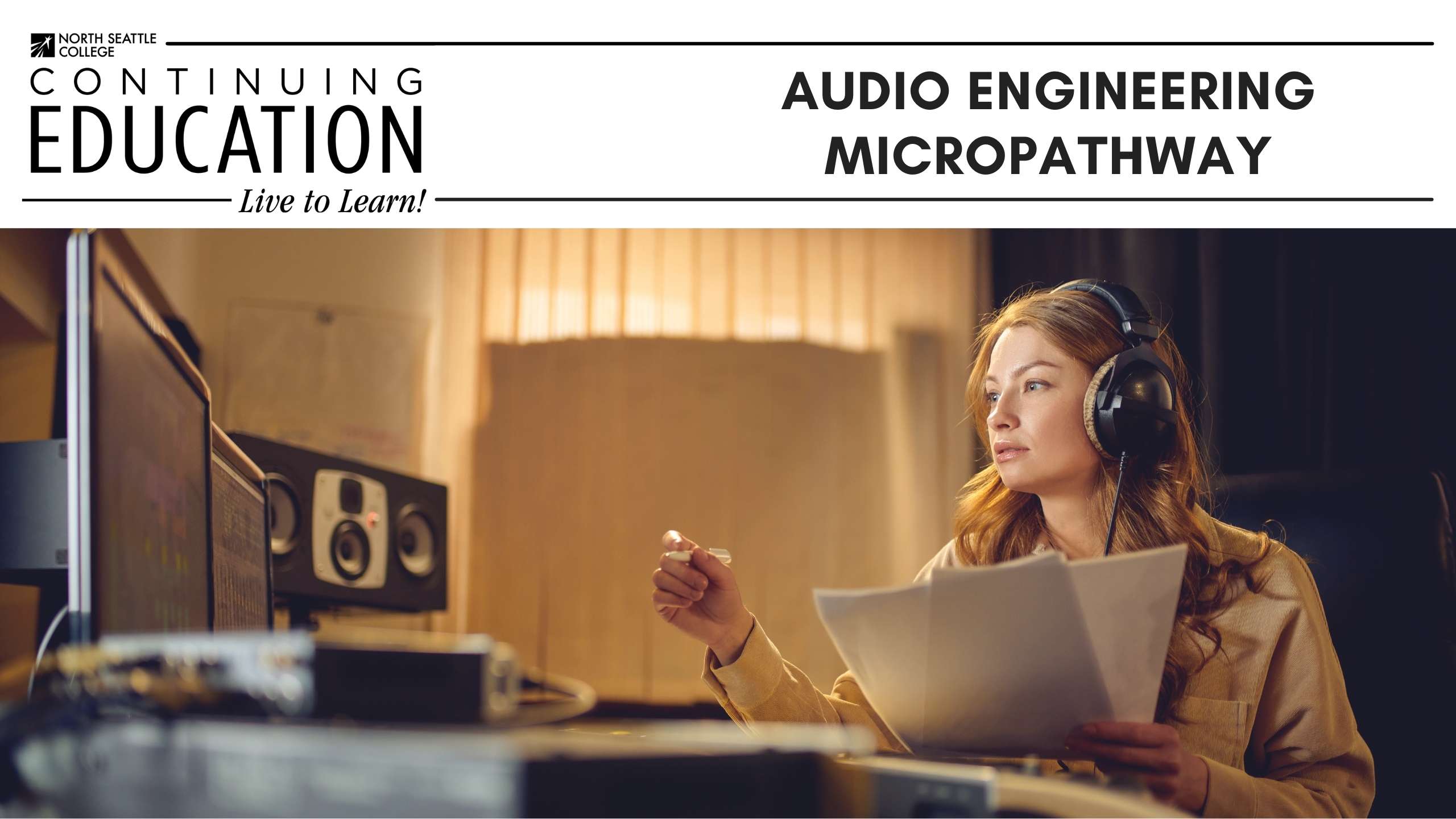 Ever wonder who the creative genius behind one of your favorite musical hits is? Chances are it is an Audio Engineer. Audio Engineers make music presentable; they are technological masterminds with the ability to be creative. Audio Engineers are experts that know how to choose the perfect sound for the artist's vision, and they are in high demand. But did you know that the industry is historically dominated by men? 
 
According to Women's Audio Mission (WAM), there has been a decline of 70% in women/girls enrolling in college STEM (Science, Technology, Engineering & Math) programs since the year 2000. It is estimated that less than 5% of the people creating the sounds, music, and media in the daily soundtrack of our lives are women/gender non-conforming (GNC) individuals. 
 
Continuing Education at North Seattle College (NSC) instructor and Womxn & Audio founder Angela Dane, Ph.D. came to specialize in audio engineering out of necessity. The Covid pandemic hit, and studio time was not possible. Her band decided to take control of their music and learn how to record and produce for themselves. During this time Angela came to realize that women and Black, Indigenous and People of Color (BIPOC) were underrepresented and that there was an opportunity for change. As a result, she set out to help educate, inspire, and empower women with the creation of Womxn & Audio; a collaboration with Gear Fanatix (Co-founded by Continuing Education at North instructor Lilian Blair) and Earwig Studio with the goal of giving women a voice in audio.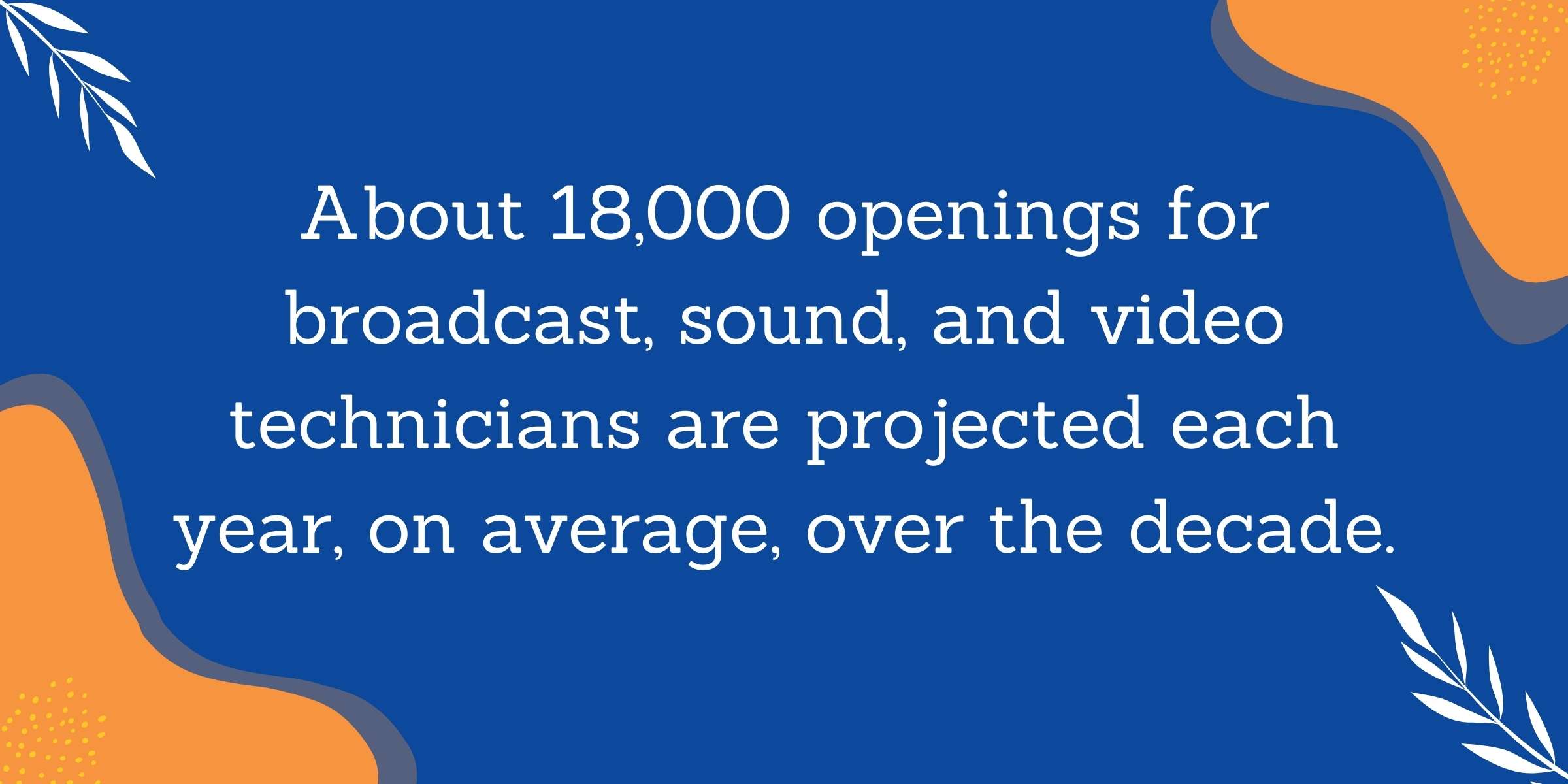 The US Bureau of labor statistics estimates that jobs in sound engineering technicians are expected to grow at just over 2% per year to 2030. In the broader category of broadcast and sound engineering technicians, job growth is expected to grow at 8% per year over the same period. This is much faster than the average for all occupations. About 18,000 openings for broadcast, sound, and video technicians are projected each year, on average, over the decade. Many of those openings are expected to result from the need to replace workers who transfer to different occupations or retire. Christy Isaacson, Director of Continuing Education and Contract Training at North Seattle College said, "It's exciting to launch this program in partnership with instructors whose own experiences both as professionals and students led them to actively and purposely develop the curriculum to spotlight the contributions of women and other underrepresented populations in this growing industry."  
 
The complete micropathway in Audio Engineering led by Angela Dane and Lilian Blair began fall quarter 2021 and Continuing Education at North Seattle College continues to work hard to supply a robust offering to the audio engineering industry and community. Angela's biggest piece of advice to students; "Don't be afraid to reach out to others and to learn from their experience. I wouldn't be here without other womxn in the scene who were willing to help me along the way." 
 
For more information on the Audio Engineering program provided by Continuing Education at North Seattle College please visit our Audio Engineering Micropathway page.

---
Class registration is open for Mixing 101 and ProTools 101 & 102 (DAW) starting this month. Class details and registration links are supplied below. 
 
Audio Engineering: Mixing 101  Zoom Class 
Dates: 1/24/2022 - 3/21/2022   Times: 6:30 PM - 8:30 PM 
An introduction to mixing music with a focus on the basics of audio signal processing and its practical and creative applications; plug-ins; in the box vs. analog. We will be learning everything from building a session to achieving a final mix as we work with multitracks to build your portfolio. 
Audio Engineering: ProTools 101 & 102 (DAW) Zoom Class 
Dates: 1/25/2022 - 3/15/2022   Times: 6:30 PM - 8:30 PM 
Whether you want to learn how to track, edit and mix professionally or just for fun, Pro Tools is the industry standard software for recording and mixing. Topics covered include common DAW (digital audio workstation) operation, audio editing, mixing, and session organization, all taught through the medium of music. Course will include audio ear training and frequency discrimination training. 
---
#audioengineering #audioengineeringclasses #careeradvancement #careerskills #continuingeducation #learnatnorth #audioengineer #womxn #womaninengineering #enrichmentclasses #education #career #engineering #engineers #audioengineers #continuingprofessionaldevelopment #enrichment