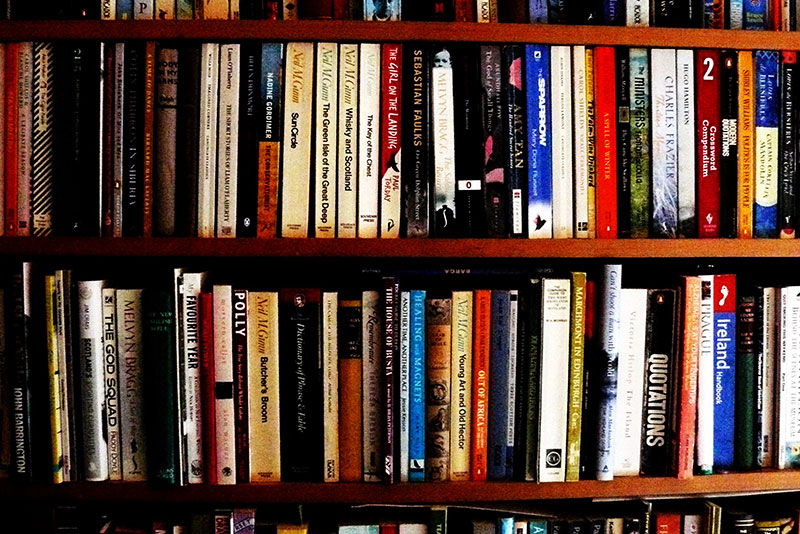 The cold winter months ahead offer many advantages to the lifelong learner. For example, rainy winter days are the perfect excuse for staying indoors, warm and dry in the companionship of a good book. It can't rain all the time, but that never stopped the supremely curious from stocking their bookshelves in anticipation of a drizzly day.
Below are a handful of book recommendations relating to some of our favorite class topics at Continuing Education. Please take a look. You may find resources to support your current learning ventures or titles that inspire you look further into our course offerings.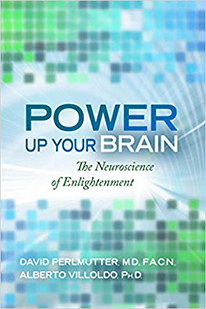 Neuroplasticity and the Eight Senses of Awareness instructor Vija Rogozina says her absolute favorite book on the topic of Neurosculpting is Power Up Your Brain: The Neuroscience of Enlightenment by David Perlmutter and Alberto Villoldo, specialists in the fields of neurology, anthropology and metaphysics. Rogozina says, "I appreciate the collaboration of science and spirituality and of all books on neuroplasticity this book is the most reflective of my course content."
"Dr. Perlmutter and Dr. Villoldo bring together the long-separated disciplines of science and spirituality to help us gain access to the parts of the brain that define us as human beings. This book applies leading-edge science to our quest for enlightenment and gives us practical tools, including specific dietary and lifestyle recommendations, to improve our well-being." — Andrew Weil, M.D., author of 8 Weeks to Optimum Health and Healthy Aging
Rogozina notes she is also very fond of The Diving Bell and the Butterfly: A Memoir of Life in Death by Jean-Dominique Bauby. "I sometimes bring this book up during class," she says. "While not quite on the subject of neuroplasticity it is an inspiring story and a testament to human resilience. The author was the victim of a rare kind of stroke to the brainstem and was in a coma for 20 days. Bauby awoke with locked-in syndrome. Only his left eye functioned, allowing him to see and communicate by blinking it. The book has been dictated a word at a time, blinking to select each letter of the alphabet. It is one of the most inspiring stories that I keep re-reading."
Film Noir: Time Without Pity instructor Jon Noe says after nearly a lifetime of reading books on one of his favorite topics, he recommends Dark City: The Lost World of Film Noir by Eddie Muller. "It's a great overview of noir from the classic era of 1941-1959. It's written in a very accessible style. I use it very often in my class."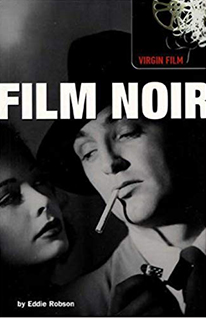 Brandon Ryan, another local Film Noir curator and aficionado recommends Film Noir by Eddie Robson. "I'm surprised at how many Film Noir are books out there that I really don't care for," says Ryan. "Many are far too clinical and just not interesting. This book only covers about 18 films, but it does an amazing job of giving fantastic plot summaries, the making of the film, behind the scenes stories and a discussion of the Film Noir elements applied in each film. I use it as a reference every time I watch one of these films."
Those curious about Sophe Friedman's class, Using Devised Theater as a Catalyst for Social Change would do well to explore the text that inspires her curriculum, Theatre of the Oppressed by Augusto Boal. Originally based at the Arena Stage in Sao Paolo, Brazil, Augusto Boal developed a series of imaginative theatre exercises which promote awareness of one's social situation and its limitations, individual attitudes and even how our bodies are bound by tradition.
"I am drawn to Boal's work because of the way he views theatre," says Friedman. "He states that most people try theatre when they are young, like in elementary school. Most end up not being actors as a profession, but we are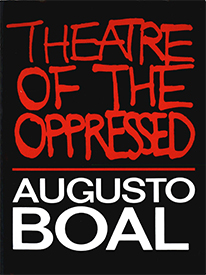 always actors no matter what profession or scenario we find ourselves.  We wear different masks every day. Thus, Boal states that every person is an actor. He takes away this notion of what theatre and acting is based on societal norms. He expands upon this idea by breaking the fourth wall in his productions by inviting audience members to join the performance and reshape the outcome. He calls them 'specactors.'  Boal's work is for everyone and is meant to educate about oppression."
New York Times bestselling author Rebecca Morris' very popular class Write Your First Book guides both beginning and accomplished writers through how to know a good book idea when you meet one, decide how to tell a story, plot an arc and the importance of re-writing. Morris' favorite book on the art of writing is Anne Lamott's Bird by Bird: Some Instructions on Writing and LIfe. "It is a funny and wise book that breaks the writing process down into manageable pieces, discusses the importance of writing every day, and explains how the pain is worth it," says Morris.
And who better to offer up a solid primer on these ideas than one of America's most popular storytellers, Stephen King. King's On Writing unpacks in concise, matter-of-fact prose what it takes to make a good story, compelling characters and powerful plots. It's also simply a fun read in and of itself.
"King's advice is grounded in his vivid memories from childhood through his emergence as a writer, from his struggling early career to his widely reported, near-fatal accident in 1999—and how the inextricable link between writing and living spurred his recovery. Brilliantly structured, friendly and inspiring, On Writing will empower and entertain everyone who reads it—fans, writers, and anyone who loves a great story well told." -Entertainment Weekly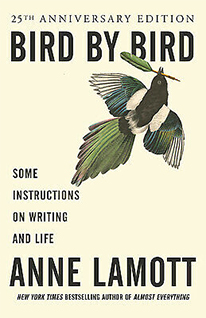 Through her class Women and Mythology, instructor Angela Sells touches on the Hero's Journey and related mythic narratives ushered into the mainstream by Joseph Campbell's famous book, The Hero of a Thousand Faces. As Women's Studies scholars have noted, not nearly enough emphasis has been placed on the Heroine's Journey and its impact on our literary, psychological, spiritual and cultural perspectives. The Heroine's Journey by Maureen Murdock is a terrific source for opening the discussion about contemporary woman's effort to become complete in a society structured around masculine values.
"Though the book is rich with examples drawn from myths and Jungian psychology, it is surprisingly easy to read. The journey requires serious, often frightening, wandering before one's true identity and power are known. Like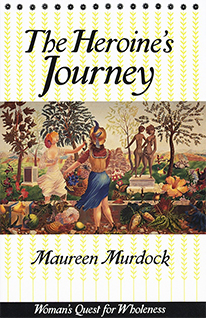 the journey Murdock describes, there are no cheap, easy lessons. There are many rich, rewarding lessons, but these are gained only through integrity, courage, and the willingness to meet challenge with all the resources one can muster."—Creation
Andrea D'Asaro's class Mindfulness for Busy Working People is designed to help students explore freedom from anxiety and worry by incorporating small moments of stillness into their everyday life. Those pondering the possibilities of Mindfulness may wish to consider perusing her favorite book on the topic, Mindfulness for Beginners: Reclaiming the Present Moment and Your Life by Jon Kabot Zinn. Zinn was the clinician who started the mindfulness movement, so his insights are particularly valuable.
From the Mindfulness for Beginners cover blurb: "We may long for wholeness, suggests Jon Kabat-Zinn, but the truth is that it is already here and already ours. The practice of mindfulness holds the possibility of not just a fleeting sense of contentment, but a true embracing of a deeper unity that envelops and permeates our lives. With Mindfulness for Beginners you are invited to learn how to transform your relationship to the way you think, feel, love, work, and play―and thereby awaken to and embody more completely who you really are."
Books, like Continuing Education classes, are gateways to new ideas. They throw open the door of possibilities. Make the most of this winter and read a book, or join one of our classes—or both!