Fred Radke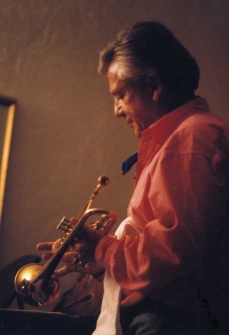 Fred Radke is a masterful trumpeter, big-band conductor, musical clinician and educator, recording artist, composer and arranger, and producer. Along with vocalist Gina Funes, Fred has captivated hordes of veteran big-band music fans as well as novice listeners throughout the Pacific Northwest, Canada, and across North America. Fred has also performed six tours of the Far East. In 2007 he won his third Telly Award.
Jazz Ensemble
Spring 2020
Apr 08, 2020 to Jun 10, 2020 (10 sessions total)
Fee: $159
Item: 7165
End of quarter performance in Concert Hall on 6/10 at 8pm.