Penny Rose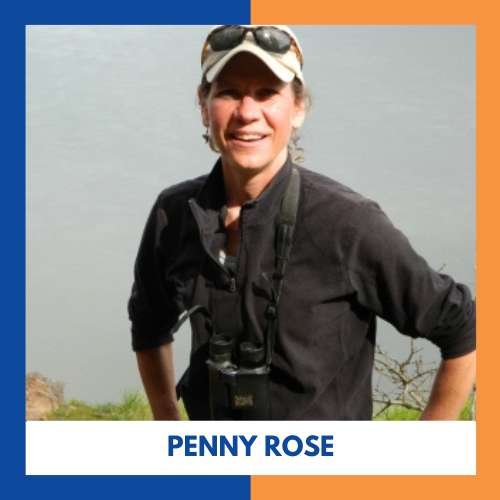 Penny Rose has worked as a Naturalist and Education Specialist with The City of Seattle, Parks and Recreation Department at Discovery Park for a number of years. As a Master Birder, she has served on Seattle Audubon's Education and Classes Committee, led numerous field trips, participated in the 'Christmas Bird Count 20 years and initiated and coordinated The Discovery Park Monthly Neighborhood Bird Project'.
She has conducted two routes for the 'USGS North American Breeding Bird Survey' in Okanogan County for the past 14 years.
In addition she served on the board of the Washington Ornithological Society for 6 years as Vice President and President.
Penny has led continuing education classes for North Seattle and Bellevue College.