Penny Rose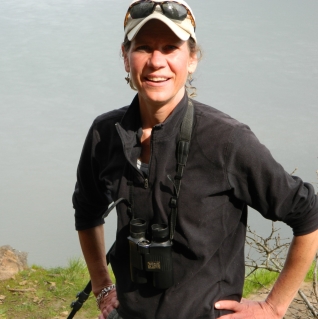 Penny Rose has worked as a naturalist and Education Specialist with the City of Seattle, Parks and Recreation Department at Discovery Park for a number of years. As a Master Birder, she has served on Seattle Audubon's Education and Classes Committee, led numerous field trips, participated in the Christmas Bird Count for 15 years and initiated the Discovery Park Monthly Neighborhood Bird Project.
She has participated in the USGS North American Breeding Bird Survey in Okanogan County for the past six years.
In addition she serves as a guide for Evergreen Escapes and is taking a hiatus from her bird tour company, Ramblin' Rose Birding Adventures, in order to focus on her Presidency of the Washington Ornithological Society.
Fall Birds of the Puget Sound Lowland
Fall 2019
Oct 17, 2019 to Oct 20, 2019 (2 sessions total)
Fee: $99
Item: 7042
Class meets Thursday from 6:30-9:00 pm on campus and on Sunday for a field trip to several parks in the South Sound region (details given in Thursday class; subject to change). Travel related expenses will be shared among driver and passengers.