Mariko Navin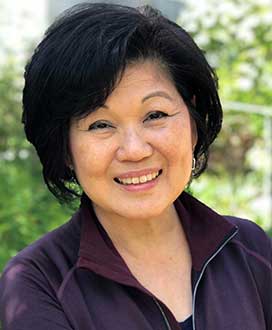 Mariko has a long-standing interest in helping people change, grow, and manage life transitions. Trained as an academic and career counselor, she has decades of experience working with people in transition. She recently retired from the University of Washington, ending a 30-year career in higher education, to focus on her own business, Questte LLC (www.questte.com). As a coach and facilitator, she helps individuals identify and act on what's important and personally meaningful in their lives.
Mariko believes in human potential and one's ability to learn and grow throughout life. In addition to her master's degree in education with a focus in adult learning and development, Mariko is a certified Dependable Strengths facilitator and a licensed Immunity to Change™ facilitator and coach. Developed by Harvard faculty Robert Kegan and Lisa Lahey, Immunity to Change™ is an innovative approach to personal development designed to help individuals get unstuck and unlock their potential.
Like many people, Mariko juggled the responsibilities and demands of work, home, family, and in her case, significant eldercare issues over decades, so she has a special appreciation for the challenges of midlife. About 14 years ago, she started a meditation practice, which over time has enabled her to create micro-changes that have resulted in larger outcomes. Coming from a place of personal experience, she is passionate about combining evidence-based approaches with compassion and understanding to help people to clarify "what matters" next in their life and to begin to forge a way forward for personal success and renewal.