Sarah Norsworthy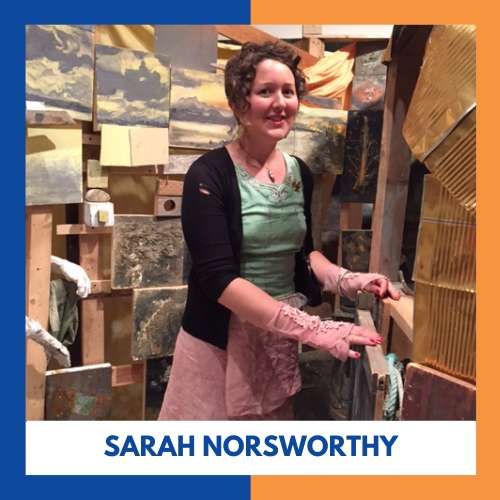 Sarah is an artist born in Anchorage, Alaska. She earned her B.A. in Studio Art at Dartmouth College in 2002 with a minor in English, and her MFA from The University of Washington in Painting and Drawing in 2015.
As an artist she has worked in response to her experiences exploring the landscapes of Washington, Arkansas and Vermont through painting, drawing, fiber arts, and sculptural environment. She was a staff artist at The Vermont Studio Center in 2007-2008, and worked for three years teaching art to developmentally disabled adults in Fayetteville, Arkansas prior to her return to Seattle for graduate school.
She currently lives in Seattle where she is working as a Seamstress/Tailor for a small clothier.
Oil Painting 2
Winter 2024
Jan 11, 2024 to Mar 14, 2024 (10 sessions total)
Fee: $315
Item: 27324