Leslie Saber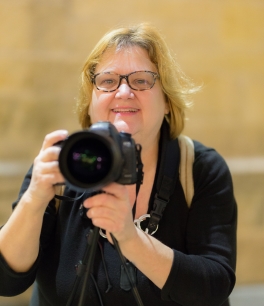 With expertise in both film and digital photography, Leslie C Saber has studied photography in Paris, France, Palm Springs, California and Seattle, Washington. Her fine art photography has been shown in galleries throughout Seattle. Leslie has won numerous awards – including first prize in a nationwide photography contest sponsored by Kodak in 2007. Her work has been published in Sunset Magazine, 425 Magazine, Luxe Design magazine and featured in many advertisements and websites. In 2005, Leslie founded SaberShots Photography which specializes in real estate, portrait, events, and product photography. She shares her joy for photography by teaching all levels of photography in a supportive, interactive and fun environment. An active volunteer and supporter of the arts in Seattle, Leslie also teaches at the Photo Center Northwest in Seattle and at Edmonds Community College in Edmonds, Washington.
See her photos at WWW.SaberShots.com and https://www.facebook.com/sabershots
Lightroom for Photographers
Spring 2020
Apr 18, 2020 to May 16, 2020 (4 sessions total)
Fee: $255
Item: 7146
No class on 5/2/20.
Recommended Textbook: Adobe Photoshop Lightroom CC Book for Digital Photographers, ISBN 978-0133979794
No class on 5/2/20.
Create a Photo Book
Spring 2020
Jun 06, 2020 to Jun 13, 2020 (2 sessions total)
Fee: $95
Item: 7001