Elise Beattie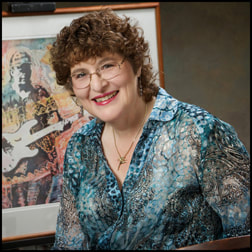 Over 25 years ago, Elise developed her fearless painting program, which is designed to be easy to follow and to help others feel fearless in their creative pursuits. Her goal, as an instructor, is to help students have fun as they play with mediums, develop their painterly skills, and find enjoyable methods of painterly expression, while they are creating their own fearless masterpieces.
Elise is a professional, full-time artist. The artist is an alumni of Skidmore College, where she majored in Fine Arts and Fashion Design. Elise exhibits her award-winning art in many national and international exhibitions. Elise is a signature member, meaning her art has been juried into more than 3+ national exhibitions of a particular organization. These signature membership honors include: the National Association of Women Artists, the Northwest Watercolor Society, the International Society of Acrylic Painters, and several state watercolor associations. Among the artist's other honors, she has been the recipient of a Blanchette Hooker Rockefeller Foundation Grant for a solo exhibit in New York, and her artwork has received numerous exhibition awards. Her paintings have won inclusion into many art books including Acrylic Works 2 - The best of acrylic painting - Radical Break-throughs, Splash 13- Best of watercolors – Alternate approaches, and she is listed in Who's Who in American Art. More information about Elise (the fearless artist) can be found on her website www.beattieartworks.com.
Elise has many interests that keep her busy! A love of animals keeps her entertained. A passion for travel and art history captivates her mind. And then there is her love of good food and cooking! When not in the studio, Elise can be found creating tasty treats in the kitchen! Elise, also, has been a photographer since high school and she uses her photos, which have been inspired by her animals, adventures, and passions, as inspiration for her own art.