Andrew Dole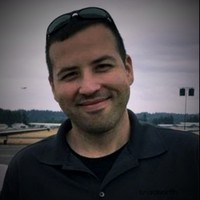 Andrew is an Instructor of Information Technology, Electronics and Robotics at North Seattle College; a Sr. Network Engineer for a regional Managed Services Provider (where I oversee a NOC and function as a Systems Administrator), and is also the Founder and CEO of two Washington based businesses.
Since Andrew was a child, he has always been fascinated with technology. Growing up, his dad was a computer programmer and he was exposed to coding at a very young age. Andrew would take apart and fix (mostly successfully) everything he could get his hands on. After working in the Information Technology space for over twenty years now in various capacities (e.g. as an engineer, consultant, instructor, manager and business owner), he has oodles of industry experience having, deployed, administered and managed just about every type of enterprise hardware, software and network you can imagine, large and small. Andrew has been teaching in IT since 2010 (including courses in IT competence, networking, operating systems, cybersecurity, electronics and Robotics). He's especially interested in robotics, drones, and cybersecurity.
Other interests include mountaineering, snowboarding, photography, writing and playing music.
His goal is to bring a ton of real work experience and context to all of the courses he teaches to best set his students up for success when they go out to apply the skills they've learned in the real world.