Patrick McMonagle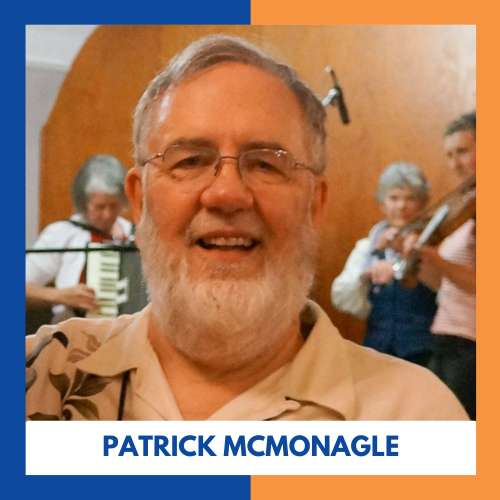 Patrick McMonagle is a long-time folkdance leader & instructor. At the University of Washington as a student, then campus security, he led the campus folkdance group from 1967 until 1972. Currently he teaches at Seattle's Swedish Club.
Pat taught two Bavarian Zwiefacher courses online, through the entire Covid shutdown. It has been a lot of fun. And Pat gets to make a claim his are the #1 courses online, worldwide, easily. They seem to be the only ones. (But big hint: It is more fun with people in a group, where 'Oops!' is an acceptable dance cry.)
Pat graduated from North Seattle with an IT degree. This led to a consulting career that bounced him through 14 States. He taught an IT course here. He also ran a small IT training company. He has taught folkdance workshops on many campuses including: Pittsburgh, Columbia and Carnegie-Mellon.