Becky Robertson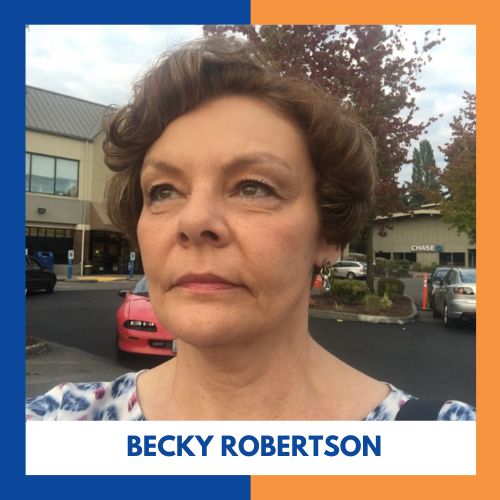 Did you know that Spanish is the second most spoken language in the world, second only to Mandarin? Did you know that the United States is the second country in the world where the most Spanish speakers live, second only to our neighbor, Mexico? My life has only been enriched by learning the Spanish language, and I am passionate about helping others to speak and understand it.
When I am in the classroom with people who are interested in learning this beautiful language, there is no other place I would rather be. I have been teaching Spanish in the Seattle area since 1996 when I started my master's program at the University of Washington. While there, I taught 100 and 200-level classes. Upon receiving my master's degree, I started working at Shoreline Community College, where I have worked for 23 years. I have also taught Spanish at other two-year colleges like Seattle Central College and Lake Washington Institute of Technology. My wish is to inspire others and be part of their journey of acquiring the skills and tools they need to go with confidence out into the Spanish speaking world.
When I am not in the classroom, I am reading, walking, and spending time with family and friends. I love to read historical fiction in Spanish, go for long walk in the beautiful neighborhoods of Seattle, and have coffee on rainy days with my friends. I also love to cook and have friends over for meals.