Heidi Blackie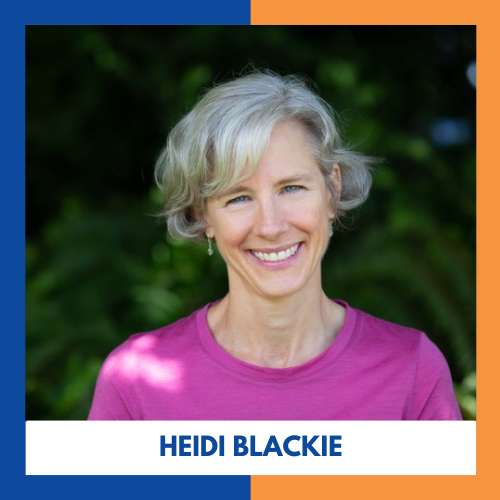 With over 20 years as an Occupational Therapist, I have helped hundreds
of patients from all backgrounds recover from injuries and their myriad
effects. Realizing that many of my patients could have avoided injury if they
had the knowledge of how to use their bodies and manage their stress led
me to shift my focus to prevention and optimization by creating Ergology.
Like the people I have served, I too, have experienced much loss and
adversity in my life-and have emerged with tremendous growth and
capacity. We all have in us the capacity to thrive, and sometimes just
eliminating pain or learning healthy ways to respond to stress can open
doors that were previously closed.
Ergology is a consulting company centered around optimizing the mindset,
movement and environment of individuals and organizations so they can
grow and thrive through Stress Resilience Training, Ergonomics, Fall
Prevention and Home Safety for Aging Adults, and Functional Movement
Coaching. At the core of each service is empowerment, so people can
take an active role in their own health and well-being. My goal is for
everyone to live their best lives.