Mileva Huljev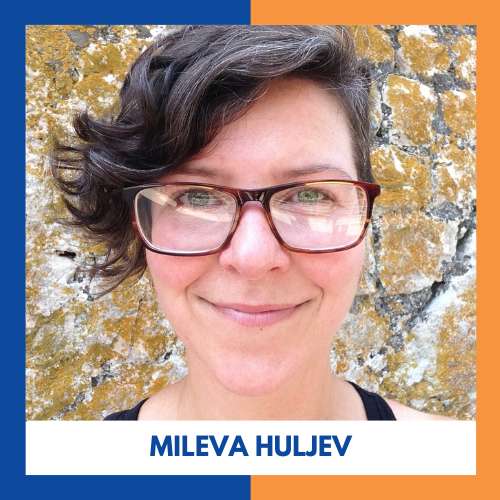 Mileva (she/they) has a deep passion for cultivating a relationship with Nature. There has been a lot of personal _____-ing (traveling, backpacking, paddling, road-tripping, hamster-wheeling at work, yogi-ing, sojourning, hiking in the wilderness, etc). While grateful for all these experiences, it wasn't until training to be a Nature Therapy guide, that the opportunity to really slow down and reset revealed just how overtaxed her/their nervous system was.
The nature immersion experiences Mileva offers foster an opportunity for us all to slow down physically and mentally. To get curious, to investigate, to feel, to play, and otherwise interact with the here/now of life. To just be ourselves, as imperfect and healthy as the trees in our community.
Mileva is a certified guide through the Association for Nature and Forest Therapy, with specific training in supporting people to improve their wellbeing by engaging with the natural world. This has been the foundation of a 16+ year career as an outdoor educator; facilitating experiences for folx to connect with Nature, in more broad and inclusive ways. The hope is that these experiences lead to appreciation (even love of?!) Nature, and then active care of our planet's land, waterways, and all the living beings.
Forest Bathing
Fall 2023
Oct 21, 2023 to Oct 21, 2023 (1 sessions total)
Fee: $50
Item: 37520