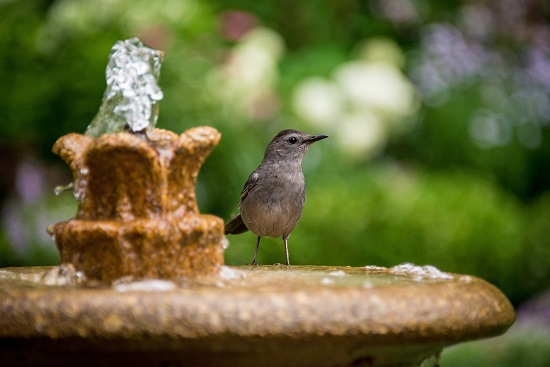 Q & A with Instructor Penny Rose
Next time you stop to watch a bird in the yard or listen to its song, take a minute to notice how you feel. Research has shown that interacting with nature can have a relaxing, stress-reducing effect on the body. And while we continue with social distancing, it might be an especially good time to take a moment to notice, welcome, and learn from the birds around us. We asked Backyard Birding Instructor Penny Rose about how she came to be so deeply involved with and committed to birding and what she hopes to share with her students.
Have you always been a birder?
I was born in a national park so my life path was set from day one. Although I roamed and played in the out-of-doors throughout my young years enjoying forests, lakes and wild lands, I did not truly discover the depth of birding until my junior year of college. A trip to Florida as a lab assistant for the biology class opened my eyes to the incredible beauty and diversity of birds. Excited and intrigued as I was by the alligators and the snakes it was the bright beauty of the birds that remained with me. Upon moving to Seattle, I discovered the long dark wet winters were best spent outside experiencing the Pacific Flyway - filled with raptors, waterfowl and seabirds of all types. The final tipping point to dedicating the majority of my time to birding and educating people about birds was the completion of the Master Birder program through Seattle Audubon Society. 
You have been an educator with several organizations in addition to Continuing Ed, like Seattle Parks and Recreation and Seattle Audubon Society, for many years. What motivates you to teach?
Birding has provided me with joy and pleasure and I hope to open doorways to people so they too may discover the wonders of the natural world through the vehicle of birds and birding. Birds are by far the most accessible natural sport where people of all walks of life can participate with few barriers.
What do you hope people take away from your class?
I hope everyone will discover the joys of creating an oasis around their home and be able to welcome and identify new feathered friends.
What are some of the benefits of teaching and learning online?
The major benefit is the ability to keep learning and reaching people in a safe manner. 
What are the challenges and how to you hope to address those?
Technology presents challenges to each student depending on their comfort level and experience with virtual learning. I will send out some basic protocols and ground rules (as well as an agenda and resources) in advance of the class to hopefully ease the technological issues.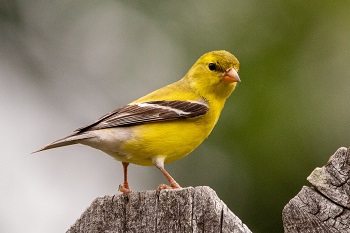 What in the bird world are you keeping an eye out for or what are you paying particular attention to around Seattle right now?
Fall is a time of transition in the natural world and birds are on the move. Territories have broken down and mixed feeding flocks are forming. Migration has begun - so I am enjoying the last lovely flights of the swallows, reveling in seeing warblers on their way south and keeping a look out for returning waterfowl, raptors and the delight of rarities landing in our midst.
What has birding meant to you since the pandemic began, with social distancing and so much uncertainty?
Birding has been a life saver for me during the pandemic. The birding community is one of the driving forces and rewards I have experienced over the years. I enjoy sharing the joys of beauty of song and feather with like-minded people. However, during the pandemic I have not done any group birding at all. Instead my husband and I have challenged ourselves to discover the avian life near our home. We have experienced new and unusual parks that we would have previously overlooked in our quest to "go" birding. We have also reinvigorated our focus on yard birding - always looking for new species, behavior and enjoyment from our feathered friends.
Learn more about Penny Rose and her class, Backyard Birding. 
Photo Credits: