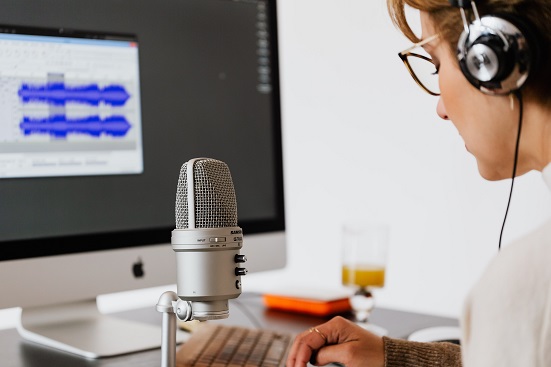 By Rebecca Lee
I've always been fascinated by the magic of voice-over. But while living in Los Angeles, working on a career in comedic acting and writing, I always heard that a few people in Hollywood did the majority of the work. Fast forward seven years and I'm not only recording audiobooks, but publishing them as well. How did I get here?
When I was still just exploring opportunities in voice-over, I attended a panel discussion on audiobook narration. The industry was starting to take off and like many people, I had listened to books on tape and books on CD, but only in non-fiction genres. When I realized I could narrate fiction books, playing multiple characters, I couldn't wait to give it a try.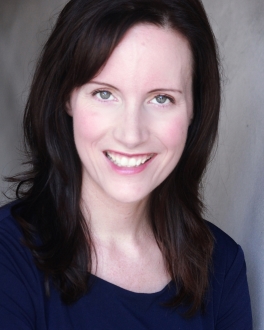 I started taking voice-over workshops, mostly the ones available at low cost or free for members of SAG-AFTRA (Screen Actors Guild - American Federation of Television and Radio Artists). I was also volunteering for an organization called BookPALS (Performing Artists for Literacy in Schools), where professional actors read stories to children in L.A. elementary schools.
As luck would have it, an organization called The Learning Ally contacted those of us reading for BookPALS. They were recruiting volunteer narrators to create audiobooks for kids with dyslexia and other reading disabilities. I thought I would be narrating a textbook, but I wanted some audiobook experience, so I applied. They accepted me and assigned me a great YA novel - a nice surprise! It was a modern retelling of "The Secret Garden."
There was no deadline since it was a volunteer gig, but knowing the way I work, I asked for one anyway. I was responsible for both narrating and producing the audiobook, which meant that I would have to edit it myself. I had a bit of experience with recording and editing software from my voice-over classes, so I wasn't worried about the technical part. However, I quickly learned that it can be extremely time consuming and requires a lot of trial and error; that particular project took almost a month longer than I had planned, and it was only a four-hour book!
In the years since, I have learned ways to improve my speed and efficiency. I have worked with various coaches, attended narration workshops, ventured to New York to attend the Audio Publishers Association Conference, and learned much more through narrating and producing dozens of audiobooks of various genres. Wanting a larger role in navigating my narration career, I have also pursued knowledge about the distribution and publishing side of the industry, and I eventually added publishing audiobooks to my resumé.
While my first few years as a narrator were isolating, literally working alone in a closet all day with no one to ask when I got stuck on unanticipated problems, it doesn't have to be that way. I am looking forward to teaching what I have learned over the last seven years and giving new narrators and producers the head start that I never had in the audiobooks industry. See you in class!
Learn more about Rebecca Lee and her class, Intro to Audiobook Narration and Production at Home. Listen to Narration Samples on her website.
{"preview_thumbnail":"/sites/continuingeducation.northseattle.edu/files/styles/video_embed_wysiwyg_preview/public/video_thumbnails/ovHmPYzsvXE.jpg?itok=p39UObx0","video_url":"https://youtu.be/ovHmPYzsvXE","settings":{"responsive":1,"width":"854","height":"480","autoplay":0},"settings_summary":["Embedded Video (Responsive)."]}