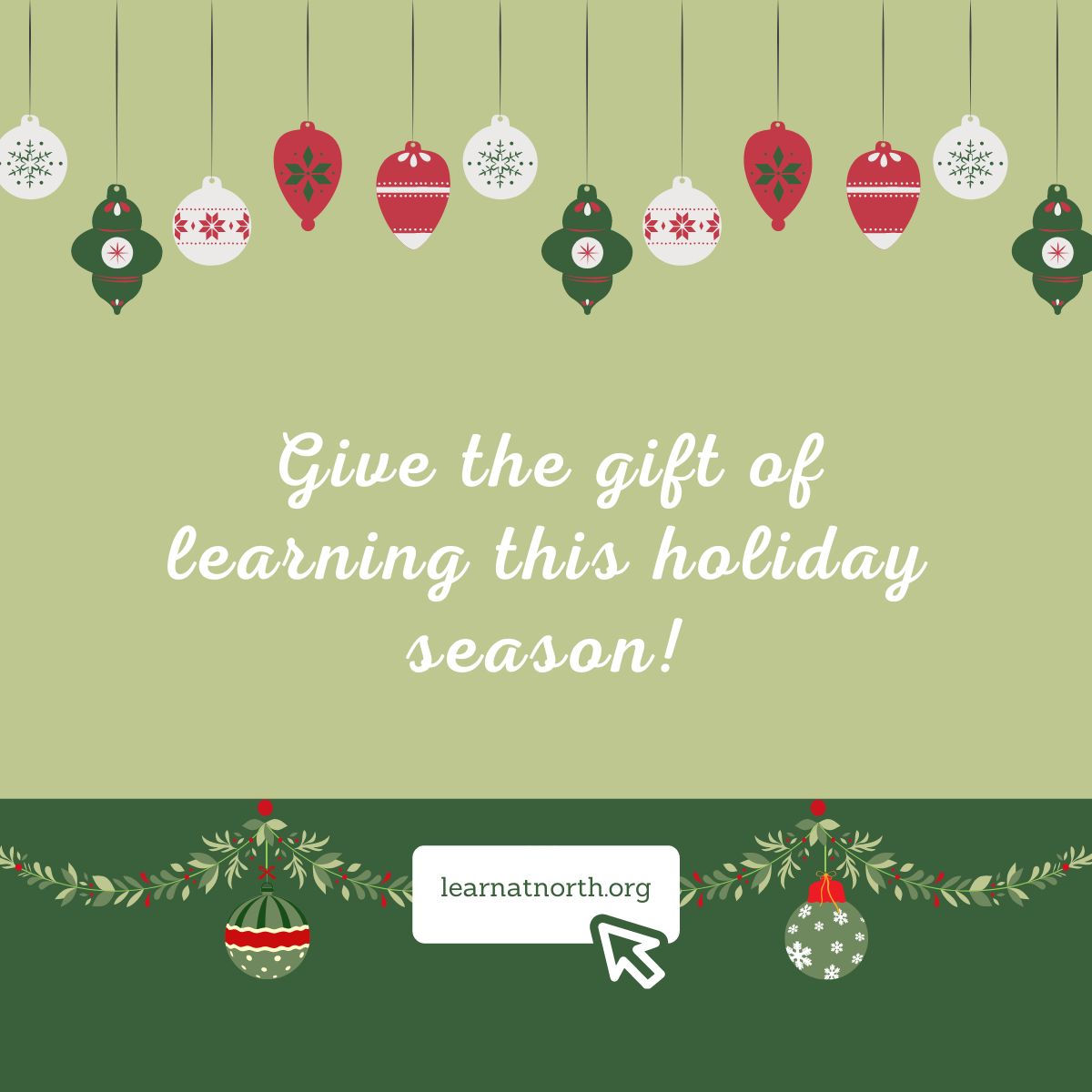 Course Quick Links
Adult Family Home | Arts | Computer | Enrichment | Fitness | Food & Wine | Home & Garden | Language | Professional
---

The holidays are around the corner and Continuing Education at North Seattle College is offering some great classes perfect for the season of giving! Why not give the gift of classes this year? From sewing, fitness, cooking to photography and painting there is a class for all on your holiday list!  
The process is easy. Find the perfect class for the person you have in mind. When completing the registration form, enter the recipient's information but be sure to enter your email address. Add the recipient's email address in the "notes" section of the form. This ensures we keep your gift a secret until you gift them! If you'd like a gift certificate to present the recipient with please email conted@seattlecolleges.edu with your order number and the name of the recipient. 
---
Class Gift Giving Ideas
We have classes priced for every budget! From in person classes to Zoom classes there is something for everyone. These are just a few gift giving ideas. For more class options, be sure to click here to visit our all courses page.

Oil Painting for Beginners
Class Starts: 1/05/2023
Fee: $239.00
In this class students learn the fundamentals of painting with oils, gaining a knowledge of the materials and a range of approaches both historical and contemporary. Through assignments based in observation, students will explore basic concepts of painting such as composing with color, value, gesture, shape, and line, as well as different ways of applying paint to canvas, panel, and paper with brush and palette knife. Students will learn how to create and work from a still-life, self-portrait, as well as from each other.

---
Charcoal Drawing
Class Starts: 1/11/2023
Fee: $199.00
Experience the freedom of charcoal in this introductory class! This drawing class is designed for all levels as we explore reduction and additive techniques of charcoal drawing. Through observational drawing practices and tutorials, you'll learn to push and pull light by examining tonal values and studies in scale and proportion to create illusions of grandeur!

---
Pens, Ink and Paper
Class Starts: 3/4/2023 
Fee: $75.00
Pen and ink are still one of the favorite tools of nowadays artists. However, the permanence of the ink can be intimidating. In this class, students will be introduced to and practice basic steps and a variety of pen techniques. Learn about technical pens, brush pens, and ballpoint pens; and practice using dip pens.

---

Creative Writing: City Fiction
Class Starts: 1/5/2023
Fee: $175.00
Cities are spaces forever in flux. Neighborhoods change, buildings are razed and new ones take their places, people move in and out. Within this environment, the writer attempts to capture the pace, the texture and the meaning of urban living. Among the most accomplished writers in the genre are Saul Bellow, James Baldwin, James Joyce, Virginia Woolf and many others. Contemporary writers like Tommy Orange and Sayaka Murata have explored the emergence of new and forgotten identities in urban spaces. By reading excerpts and short fiction, students will learn the techniques that allow these eminent authors to create narratives that revolve around the city. These techniques will then be practiced, refined and implemented in the students' own writing through a series of assignments.

---
Freelance Writing for Fun and Profit
Class Starts: 1/23/2023
Fee: $99.00
Make money, influence others, and express yourself with freelance writing! Learn to write compelling stories for magazines, blogs and websites. This fun, hands-on class takes you step-by-step through the writing/publishing process, from getting ideas to cashing your checks. We'll cover ideas, research, marketing, writing skills, building your platform, and more.

---

Mindfulness Meditation for Stressful Situations
Class Starts: 3/18/2023
Fee: $29.00
Freedom from anxiety and worry evolves from incorporating small moments of stillness into your everyday life. Join a supportive community to enjoy practices proven to increase energy and joy like mindful breathing and walking that engage your senses and help overcome trauma. Discover self-compassion practices that allow you to step out of negative thoughts and bring deep care to yourself and others. Based on the classic Kabat-Zinn Mindfulness-Based Stress Reduction (MBSR) course, instructor Andrea D'Asaro offers a streamlined course for people in high-stress jobs such as nurses, doctors, parents, and teachers-or for anyone who needs moments of calm in their daily lives. Bring a snack and a cushion or yoga mat.

---

Beginning Guitar 1
Class Starts: 1/17/2023
Fee: $179.00
Pick up the guitar and play! Learn chords, strum patterns, tablature, and notes while learning songs. Pick up some basic theory. Have fun while learning the fundamentals that make guitar playing rewarding in this comfortable class environment. Bring your acoustic guitar and required books to class. 

---

Italian I
Class Starts: 1/27/2023
Fee: $169.00
Benvenuto! Welcome to the beautiful language of Italy. This engaging class uses a variety of materials to increase your vocabulary. You'll get a basic introduction to the Italian language which includes conversation, grammar and pronunciation.

---
Tour the Solar System
Class Starts: 3/16/2023
Fee: $39.00
Explore our solar system and beyond! In this lecture-based class, we'll cover everything from the sun to the Oort Cloud in the most distant region of our solar system, as well as amazing further away space objects from inside the Milky Way Galaxy. 

---

Photography Basics: Techniques and Art
Class Starts: 1/11/2023
Fee: $149.00
Have you been using your digital DSLR or digital mirrorless camera on automatic but want to learn how to use its full creative potential? This introductory color class will cover the basics of camera operation: f-stops, shutter speeds, ISO, white balance, lenses, exposure, metering, filters, flash, and more. Bring your digital DSLR or digital mirrorless camera that can be put fully on manual to class (no point and shoot or bridge cameras; contact instructor if unsure). A tripod is recommended.  Class includes two Sunday afternoon field trips with instructor (details given in class).  Instructor's work has appeared in National Geographic publications.

---

The Art of Cakes
Class Starts: 2/11/2023
Fee: $359.00
Do you want to make one-of-a-kind creations for family and friends? Cakes could be your next great passion! Join award-winning Sugar Artist and Food Network Competitor, Michele Sweeney, for a fun-filled class on the basics of cake making from start to finish. In this hands-on beginner class, you will learn to bake the perfect cake, make different types of butter cream, receive step-by-step guidance in piping techniques and experience the excitement of making your cake a work of art. Discover how easy it is to create the perfect dessert for any occasion in a collaborative and supportive environment. This is a 6-week course with one baking class held via Zoom, the rest in-person.

---
Support Continuing Education at North Seattle College
Continuing Education is a self-support program at the college, as a result we rely on our community to help us raise money to support our program needs. This financial help allows us to hire expert instructions and bring you top classes across a number of disciplines. 
Continuing Education is committed to enriching lives by:
Offering lifelong learning opportunities
Serving community needs and interests
Expanding horizons through quality educational experiences

If you you'd like to make a tax-deductible donation you can do so through the Continuing Education Fund, processed through the Seattle Colleges Foundation, a 501c3 non-profit. We appreciate your continued support!
---
Have a Class Idea? Interested in Teaching for Us?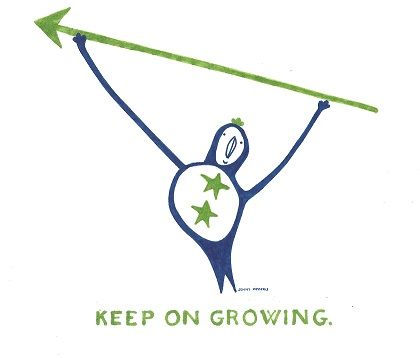 Do you have an idea for a Continuing Education class you'd like to see offered?  How about a class you'd like to teach?

Now is your chance. 
Click here to share your idea with us! Click here to submit your class proposal.
---
More Online Learning Opportunities 

| | |
| --- | --- |
| | |
| | |
---
#continuingeducation #learnatnorth #enrichment #enrichmentclasses #education #continuingeducation #lifelonglearning #career #professionaldevelopment #artclasses #audioengineering #cookingclasses #paintingclasses #ceramicclasses #natureclasses #marketingclasses #socialmediaclasses #languageclasses #homeclasses #interiordesignclasses #cakedecoratingclasses #fitnessclasses #yogaclass #taichiclass #danceclass #investmentclasses #writingclasses #cameraclasses #im
#learnatnorth #education #students #continuingeducation #enrichmentclasses #artclasses #artclasses #fitnessclasses #cookingclasses #bakingclasses #homeclasses #gardenclasses #languageclasses #professionalclasses