LERN- UGotClass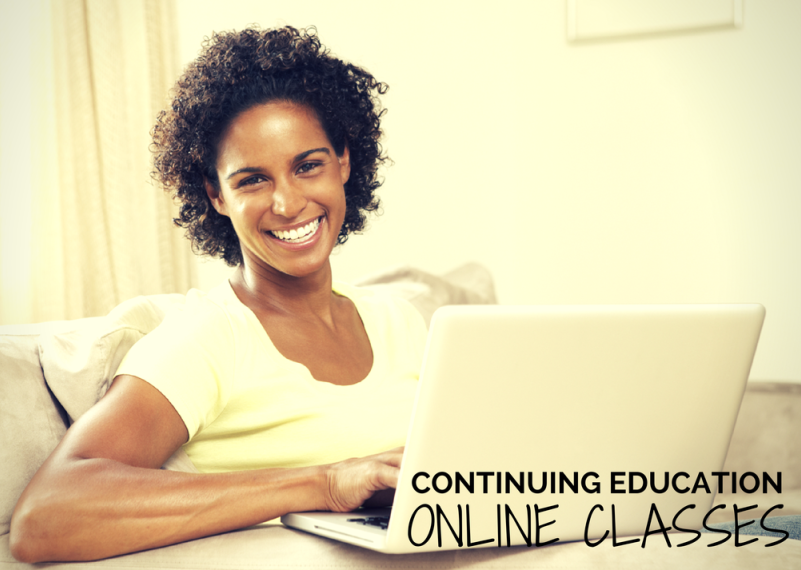 Online classes are perfect for the lifelong learner. Higher learning is an ongoing process in our modern lives, but it doesn't need to be expensive, stressful, or time-consuming. Designed with your busy lifestyle in mind, online courses offer flexibility of scheduling and ease of communication with your instructors and classmates. These courses are eligible for Clock Hours.**
**Not all ed2go classes are eligible for Clock Hours. See our Clock Hours web page to see which classes are approved.
Click here for complete list of online offerings.
A Parent's Guide to the IEP
Accounting and Finance for Non-Financial Managers
Applying Lean Sigma Practices to HR Functions
Business Coaching Certificate
Business Research Certificate 
Certificate in Finance & Accounting for Non-Financial Managers
Certificate in Blended Instruction 
Certificate in Business Writing 
Certificate in Customer Service 
Certificate in Data Analysis 
Certificate in Google Tools 
Certificate in Leadership Development 
Certificate in Non-Profit Administration 
Certificate in Office Operations
Certificate in Presentation Media
Certificate in Project Management
Certificate in Self-Publishing and eBooks
Certificate in Workplace Communication
Dementia for Family Caregivers 
Entrepreneurship Certificate
Entrepreneurial Finance Certificate 
Executive Leadership Certificate 
Generational Learning Styles for K-12 Teachers 
How to Set Up, Protect & Maintain Your Windows 8 PC
Introduction to Data Analysis
Introduction to Game Design
Introduction to Project Management 
Introduction to Social Media 
Legal Office Administration
Managing Social Media Services Platforms Certificate 
Mastering Computer Skills for the Workplace
Mastering Microsoft Excel 
Mobile Marketing Certificate 
New 21st Century Strategies for Time & Productivity Management 
Online Learning and Teaching for K-12 Teachers 
Social Media & Online Tools for K-12 
Social Media for Business Certificate 
Spanish for Medical Professionals
Students with Autistic Spectrum Disorder
Substitute Teacher Preparation
Supervisory and Leadership Certificate
Using Cell Phones in the Classroom 
Video Marketing Certificate 
Your Workplace, Your Employees and the Law 
Explore the complete catalog of LERN's online courses.
Online Learning Environment
You've registered for your online class. Now what?
LERN, our online class affiliate, will send you an email invitation to join the classroom the Wednesday before your course begins.  Add teacher@ugotclass.org to your Safe Senders List because sometimes these invitations are filtered as spam. 
Here's what you'll find in your online classes:
Online classroom
In the online classroom, you will
- listen to audio lectures,
- view slides, 
- and take an optional quiz to test yourself.
Discussion and Questions
You will participate in and learn from a robust discussion through written posts with fellow participants and the instructor. Your instructor logs on once a day to answer questions and join the discussion.
Readings
Many courses have online readings of up to 20 pages a week.
Convenience.
Participate any time of day or night. The ideal is to go online 2-3 times a week, but you decide.
In addition, you'll likely encounter recommended readings, websites, and videos to further supplement your learning.
New to online learning? 

Not to worry - we'll get you started on the right foot. Our online learning tutorial begins the week before classes start.
Technical requirements

- Internet access with Internet Explorer; Firefox; or Safari web browser
- Audio software such as Windows Media, Real, Quicktime, or Flash
- Speakers to listen to audio