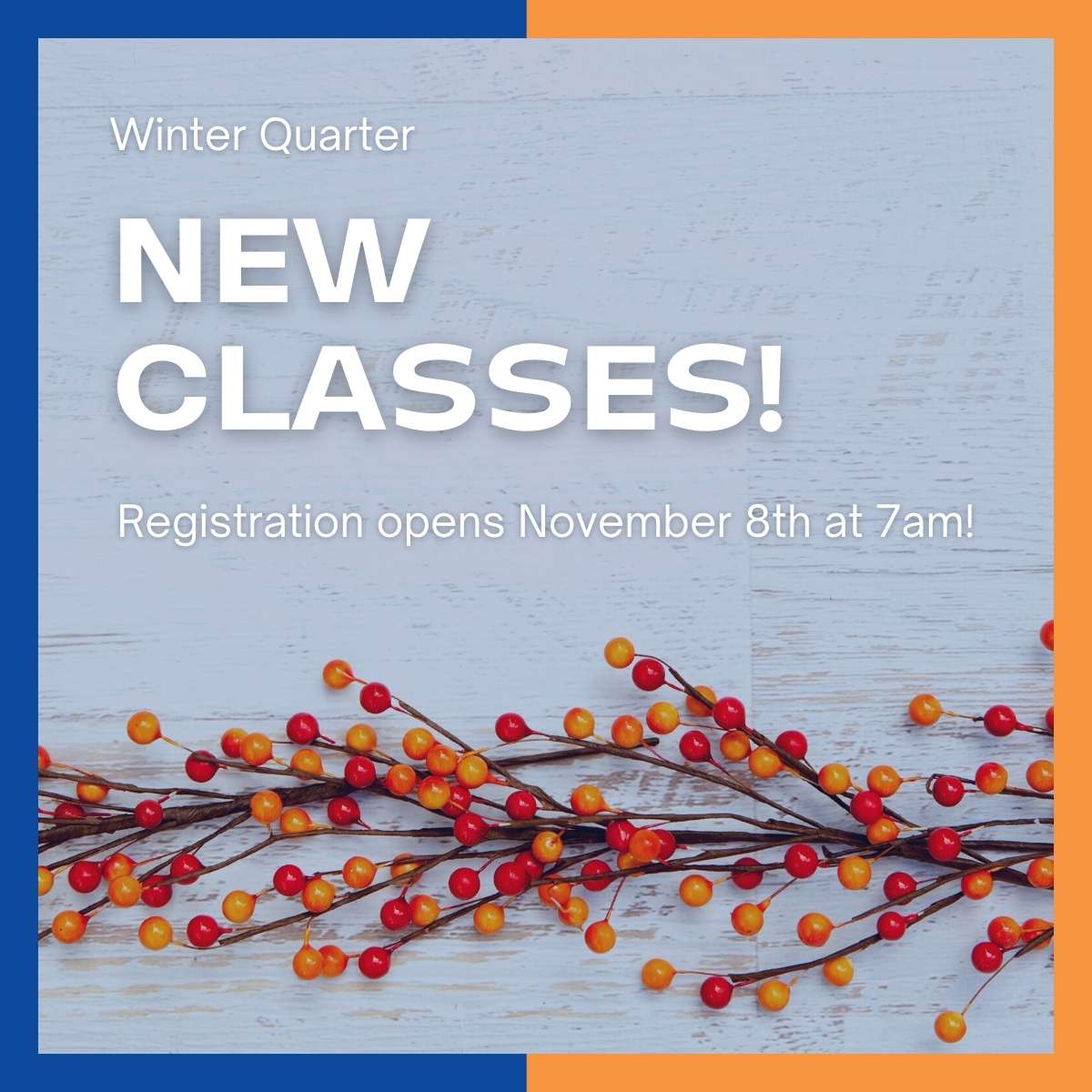 ---
It's hard to believe we are less than two months away from the start of 2022! The weather has begun to change here in the Pacific Northwest, the temperatures are cooler, and the days shorter. Time to start thinking about activities to pass the wintery months! 
 
Winter quarter registration starts next week and is the perfect place to start your winter activity planning. We have a number of brand-new classes offered Winter Quarter and many of our classes are back on campus allowing for a change of scenery. 
Check out these new classes starting Winter Quarter!
---
Tags:
#classes #onlineclasses #continuingeducation #artsclasses #computerclasses #enrichment #enrichmentclasses #gardenclasses #homeclasses #fitnessclasses #foodclasses #cookingclasses #bakingclasses #languageclasses #professionalclasses #eslclasses