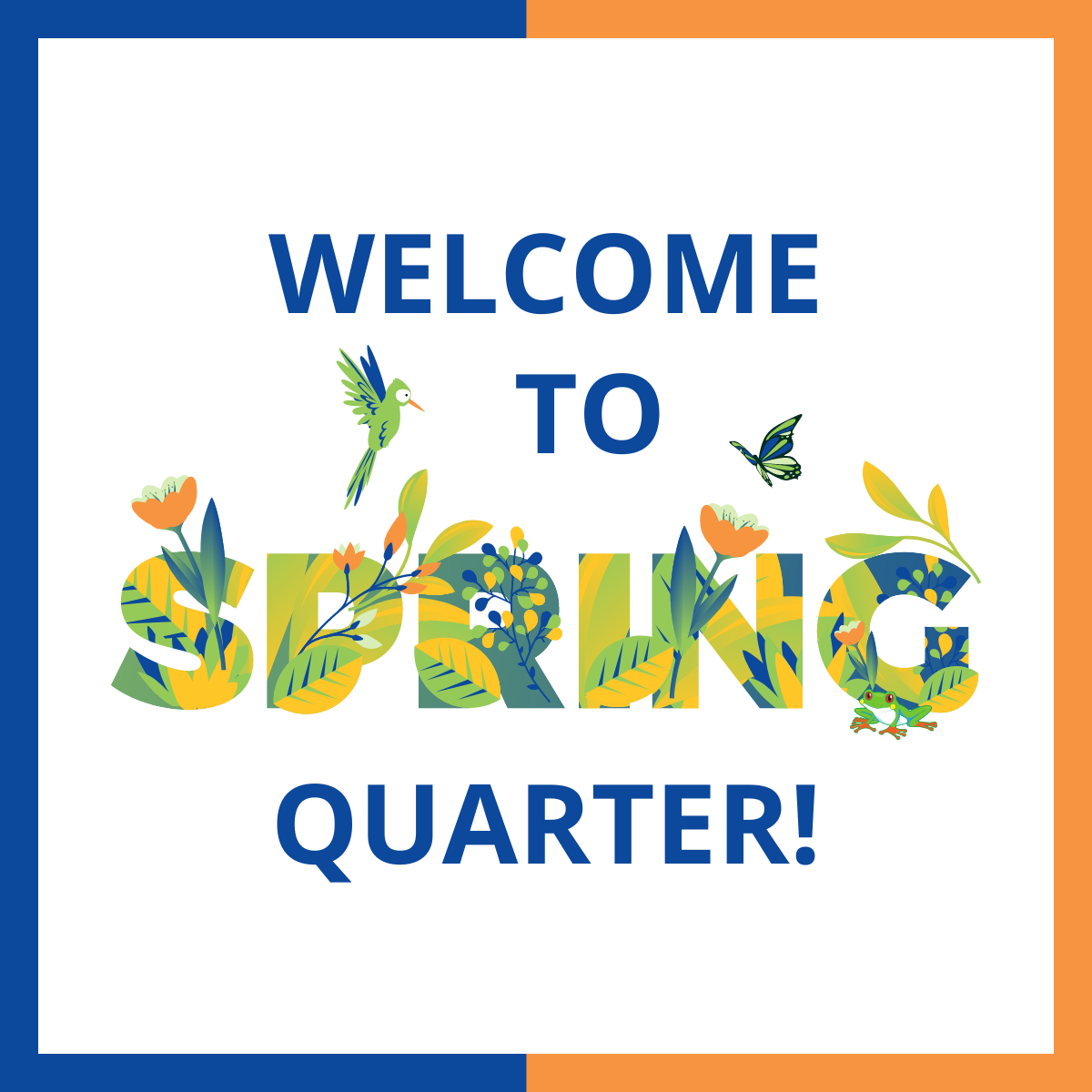 Course Quick Links
Adult Family Home | Arts | Computer | Enrichment | Fitness | Food & Wine | Home & Garden | Language | Professional
---
Spring Quarter Has Begun!
Welcome back! Spring quarter has officially begun! If you haven't registered there is still time. The quickest way is online via our website.
Enrollment is easy! 
Questions? Email: conted@seattlecolleges.edu
---
Featured Skill Building Classes
Looking for ways to improve your writing skills this spring? Check out these great writing classes offered this quarter!
Good writing doesn't have to be hard if you know the secrets! Whatever you write, professional or personal, you'll benefit from being able to express yourself clearly and directly. In this hands-on class you'll learn to clarify your message, communicate complex information, avoid common mistakes, edit and proofread your writing, use proper grammar and punctuation, communicate on social and electronic media, and more.
Take the mystery out of grant writing in this content-rich and hands-on course designed to dramatically improve your grant writing skills. You'll learn how to research potential funders, analyze their requirements, and assemble the components of grant proposals essential to receiving funding. You'll also gain the tools to write a compelling narrative, create a project budget, and provide accurate reporting so that funders say "yes" again and again. Bring to class a project or nonprofit you want to support, and be prepared to write outside of class. Instructor Virginia Lang has written, reviewed, and administered hundreds of successful grants over the past 35 years.
Discover a gentle, safely supportive approach to writing. With prompts and creative writing tips, we will free write together in 10-12 minute sessions. Then each student has a chance to read what they wrote, and the class responds with exclusively supportive feedback. As an option, your free-writes can be turned into more polished drafts later. Beginning writers are welcome.
Turn your life experiences--dramatic and everyday--into a powerful short memoir. If you've wanted to write about your life but don't have time to tackle a book project, this class is for you! Tell the story of your life in bite-sized chunks. This class will lead you step-by-step through writing a short memoir piece: from selecting and reflecting on your experience, to writing and publishing your story. By the end of the class, you'll have a short memoir piece ready to publish.
---
CE Student Art Show
9th Annual Student Art Show: 
July 18 - August 17, 2023 | Monday, July 17: Opening Reception at 6pm
Students in North Seattle College's Continuing Education program are invited to submit artwork to be included in the 2023 Summer Artworks exhibit.  We accept art works produced in a North Seattle Continuing Education art class.* 
Each artist is able to submit a total of three (3) pieces of art work in any of the following mediums: metal work, paintings, drawings, ceramics, prints, photos, digital pieces, woodworking, comics, fiber arts etc.
We are planning for the 2023 CE Art show to be held in the North Seattle College Art Gallery.
*All works must be created in a Continuing Education class during Summer 2022 - Spring 2023 quarters. This will be a juried show.
Complete your online application and submit your works HERE. All artists in the show will be eligible for an award: one People's Choice and three Juror's Choice Awards. The 2023 CE Student Art Exhibition will run from July 18 to August 17, 2023.  

We are looking for student volunteers to help staff the gallery this year. If you are interested, please email us at conted@seattlecolleges.edu!
---
Tell Foci Your Idea! 


Do you have an idea for a Continuing Education class you'd like to see offered?  How about a class you'd like to see return?

Now is your chance.

Click on CE's mascot, Foci and share your idea with us!
---
More Online Learning Opportunities 
---
#continuingeducation #learnatnorth #enrichment #enrichmentclasses #education #continuingeducation #lifelonglearning #career #professionaldevelopment #artclasses #audioengineering #cookingclasses #paintingclasses #ceramicclasses #natureclasses #marketingclasses #socialmediaclasses #languageclasses #homeclasses #interiordesignclasses #cakedecoratingclasses #fitnessclasses #yogaclass #taichiclass #danceclass #investmentclasses #writingclasses #cameraclasses #improvclass #paintingclass #collageclass #oilpaintingclass #dancingclasses #fitnessclasses #art