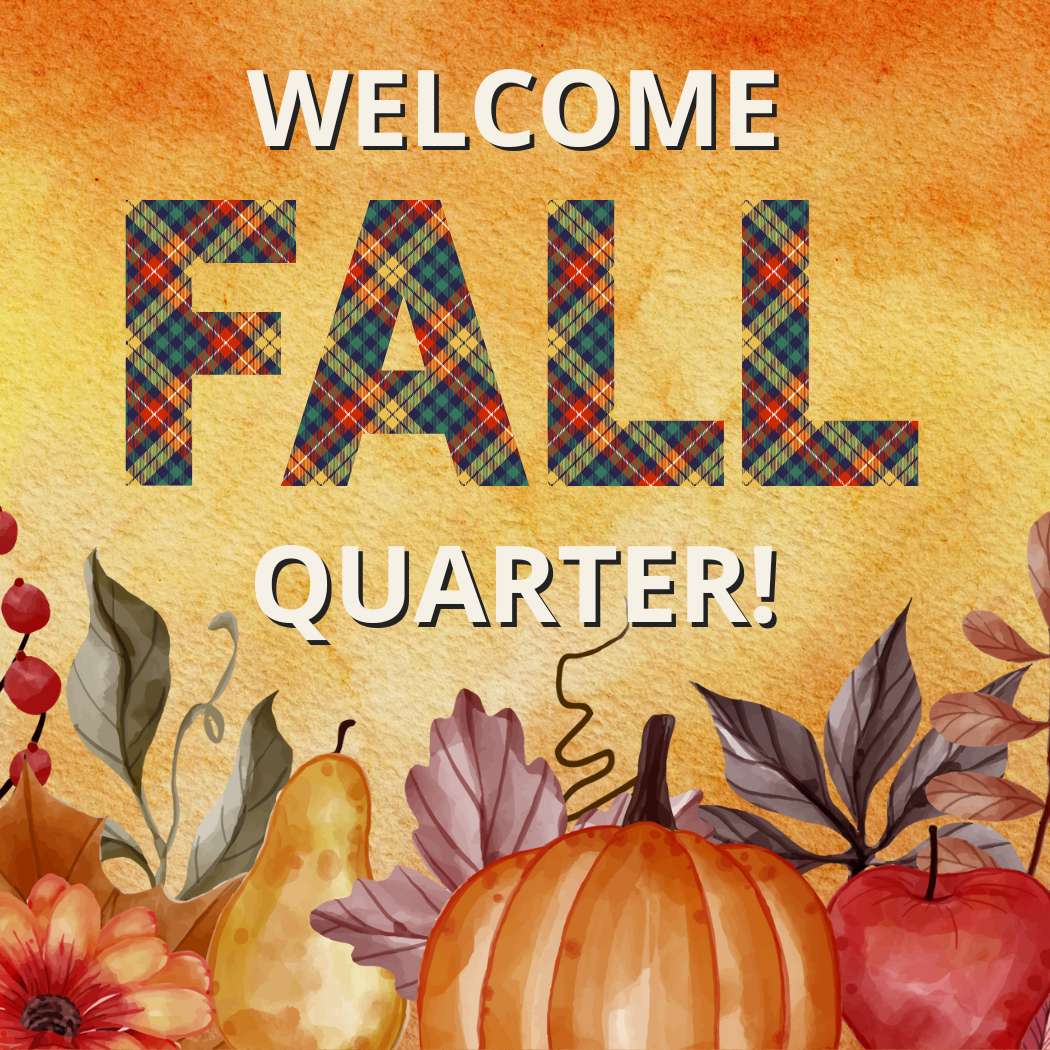 Course Quick Links
Adult Family Home | Arts | Computer | Enrichment | Fitness | Food & Wine | Home & Garden | Language | Professional
---
Welcome to Fall quarter! If you haven't registered for classes there is still time. Here are just a few of the classes being offered starting in October. For more class offerings please <click here> to visit our catalog search page.
Art:
10/2 Impressionism in Art and Music
10/2 The Secrets of Powerful Writing
10/2 Learn Graphic Design Basics
10/3 Charcoal Drawing
10/3 Explore the Mysteries of Color
10/5 Guided Autobiography
10/10 Beginning Guitar 1
10/12 Free-Writing Workshop
10/16 Raised Stencil Wall Art and Painting for Beginners
Enrichment:
10/2 The Quilted Jacket
10/12 Trauma: A Study in Humanity
10/14 Credit: Key to Achieving Home Ownership
10/16 Travel The World Volunteering
10/18 Introduction to Yoga Philosophy
10/21 Identification of Common Birds of Washington
10/21 Forest Bathing
10/28 Alter This - Alter That!
10/28 Don't Be Fooled - Critical Thinking 101
Fitness:
10/5 Alpine Tricky Zwiefacher Dance
10/10 Learning in Action: Introduction to the Alexander Technique
10/14 Zumba
10/18 Philosophy of Yoga Through Posture Practice
Food:
10/8 Rustic Pie Basics
10/21 The Art of Cakes
10/29 Asian Wraps and Rolls
Language:
10/5 Conversational Japanese I
10/7 Continuing French: Esprit critique
10/10 Conversational Japanese II
Professional:
10/5 Intro to Audiobook Narration and Production at Home
10/5 Introduction to Public Speaking
10/9 Social Media Basics
10/10 Content Creation with Canva for Beginners
10/10 Business Writing
10/31 Create a Website for Fun, Profit and Business
---

Registration is easy!
The quickest way to register for classes is online via our website.
Questions?
Email: conted@seattlecolleges.edu
---
#continuingeducation #learnatnorth #enrichment #enrichmentclasses #education #continuingeducation #lifelonglearning #career #professionaldevelopment #artclasses #audioengineering #cookingclasses #paintingclasses #ceramicclasses #natureclasses #marketingclasses #socialmediaclasses #languageclasses #homeclasses #interiordesignclasses #cakedecoratingclasses #fitnessclasses #yogaclass #taichiclass #danceclass #investmentclasses #writingclasses #cameraclasses #improvclass #paintingclass #collageclass #oilpaintingclass #dancingclasses #fitnessclasses #art