Christine Dubois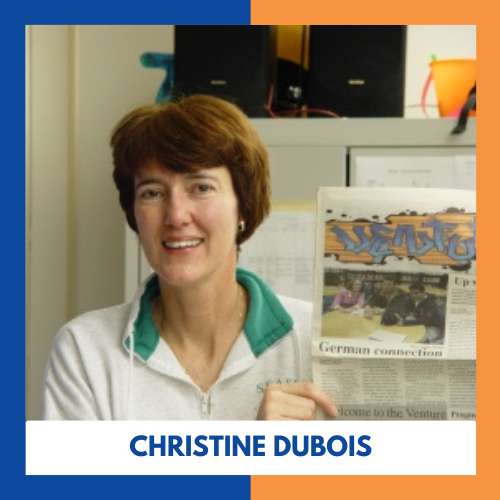 Christine Dubois is an award-winning writer and editor who has published more than 500 articles in 45 different magazines and newspapers. She teaches writing workshops at North Seattle College, as well as for local businesses and government agencies. Her warmth, knowledge, and enthusiasm make her a popular instructor.
With author Steven E. Bourne, also her husband, she owns and runs 'Turtledove Writers'. Her professional experience includes: 10 years as Communications Director for The South 47 Farm, Senior Editor for View Publishing at Group Health Cooperative, and more than 20 years as a freelance writer. In which she has successfully tackled writing projects of all types, including articles, websites, ad copy, resumes, appeal letters, advertising copy, press releases, brochures, newsletters, curriculum, scripts, reports, and publicity campaigns.
Dubois has a degree in Communications from The University of Washington and has received numerous awards from professional communications groups for excellence in writing and editing. In 2017 she received 'The Best Instructor Award' from North Seattle College's Continuing Education department. She is a member of The National Writers Union.
Together with her husband, Dubois co-authored: "Waiting in Hope: Meditations for Expectant Parents".
For more information: www.christinedubois.com
Related Blog Articles: