Dennis Sharp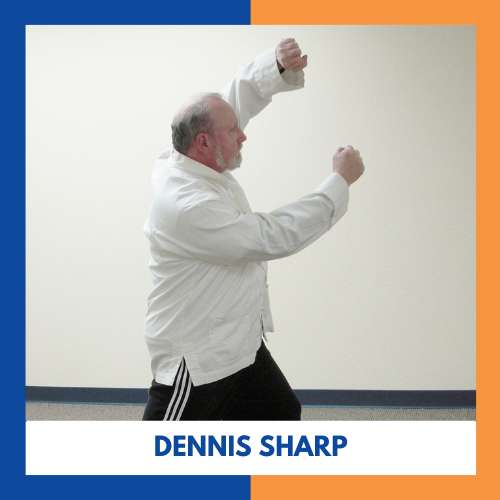 Shifu Dennis Sharp is well-regarded by his peers for his dedication to teaching and his knowledge of Taijiquan and Qigong. With more than thirty years of experience as an instructor and scholar, students find his classes fun and informative. Student testimonials often laud the sincerity, wit and patience that he brings to his teaching style.
Dennis Sharp was born in Eastern Washington in 1947, and moved to the Tacoma area in 1955. He graduated from Mount Tahoma High School in 1965, went on to college, then onto pursue a career as a musician. In 1975, he moved to the Seattle area, and in 1978 began training and assisting as an instructor in Chinese Kung Fu until 1992.
In 1990, Dennis began studying Qigong, Ba Gua Zhang, Xing Yi Quan, and Tong Bei with Dr. Wang Xue Zhi O.M.D., L.Ac., renowned for his painting, martial arts and expertise in the Chinese healing arts. At about the same time (1993), he began his training in symmetrical Yang style Taijiquan with Shifu Andy Dale. In 1994, he trained with the late Sensi Dave Harris in Sho Shen Karate Jutsu (involving advanced self-defense applications). In 2008, Dennis resumed training with Dr. Wang, and was certified as a 6th generation Qigong Master of the Taoist Wu Dang Gate School of Qigong and Internal Martial Arts. He is currently engaged in writing, and lecturing about the health enhancing benefits of Qigong and Taiji practice. Dennis has been a instructor for North Seattle College Continuing Education programs since 2004.